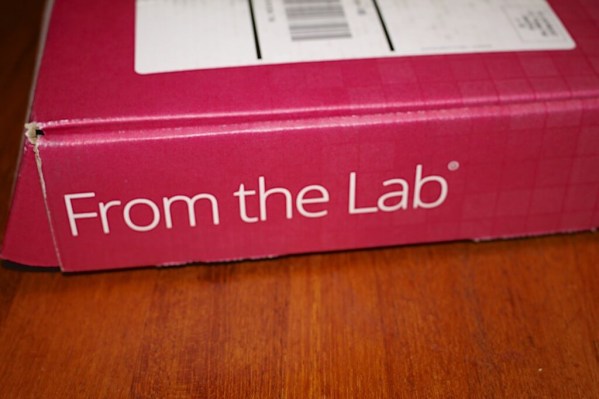 May's From the Lab features not one but two products! I was super excited because one of them was a product that I was thinking about purchasing, except From the Lab's items are all "before it's in the store" selections that haven't made it to market yet. Plus FYI everything is European so it's all up to EU standards. I love not really having to squint at my labels too hard!
Also, I do have a giveaway ending tonight (Friday, 3am Eastern) for the body treatment cream in the last From the Lab box. Be sure to enter!

You can still get this exact box. When you visit From the Lab the subscribe, check and see what box is shipping!
The Subscription
:
From the Lab
The Description
: Each month get a full, 30-day supply of one, two, or three products in skincare, hair care, or color cosmetics. Every product that you receive is a luxury product with a projected retail value of $40-$200.
The Price
: $35.90 per month, as low $26 per month plus shop credits on a longer subscription!
May 2014 From the Lab Review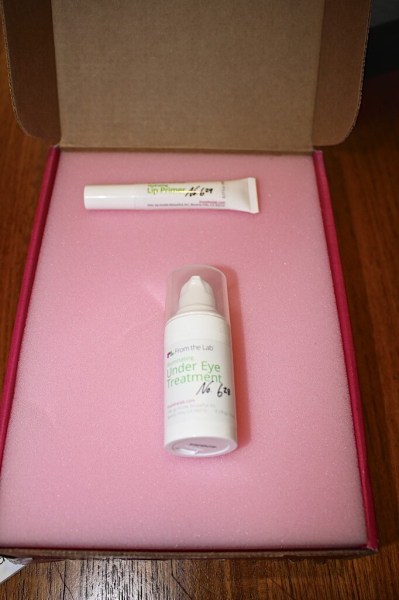 OMG I died! Two products. Two!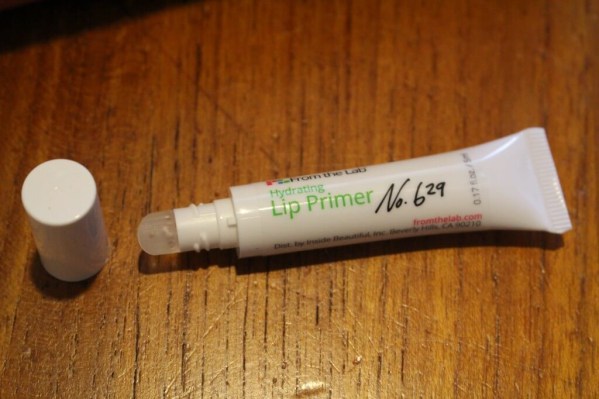 Hydrating Lip Primer No. 629. I was most excited about this one and I opened/used it right away. That was… 5  hours ago and my lips feel hydrated and smooth. In the interim I have eaten dinner, dessert, and 2 snacks, and drank plenty. I was impressed by this by itself and tomorrow I'll be trying it out with gloss or lipstick on top. I'm excited to see how it performs.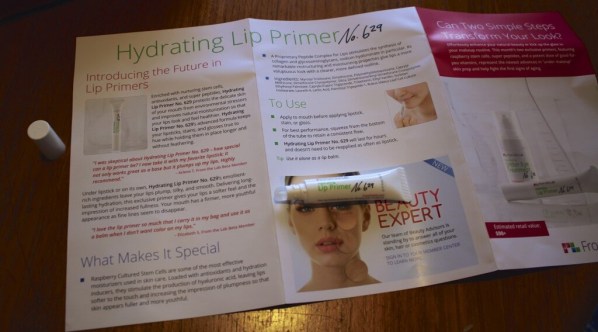 The lip primer lis loaded with antioxidants and hydration inducers that stimulate the production of hyaluronic acid. It also contains raspberry cultured stem cells. I'm not sure about the efficacy of all the stem cells From the Lab uses, but I sure do love the results of their products. This also has a peptide complex for lips to stimulate the syntehsis of collage and glycosaminoglycans.
Illuminating Under Eye Treatment No. 621. I have had my eye on a few illuminating and soft focus powders that are supposed to change the way your face reflects light, but this seems much easier. It is a treatment that has a soft focus powder along with natural actives. You can use it as an eyelid primer and of course under the eye to illuminate and conceal.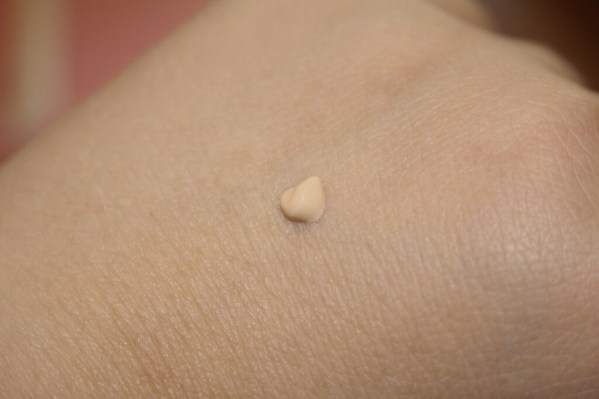 I was surprised to find it tinted, but the literature says that it blends clear and is suitable for all skin tones. It stimulates collagen production, improves moisturization, and reduces under eye darkness and creping. Really only time will tell if this works for my terrible (TERRIBLE) double under eye circles but this is going on top of my new makeup cabinet as a daily use item, along with my lip primer.
It's really quite rare when I take a whole box and say these are must have items for me. I loved the May From the Lab box ! If you love the product, each one is available to purchase more of at a price between $15-30! From the Lab estimates retail of this set of products at $90.
Visit From the Lab to subscribe or find out more about the box. You can check out all my From The Lab Reviews!