New Beauty TestTube is one of my VERY favorite subscription boxes! It's a deluxe-size sampling subscription that comes only every other month. You get a tube of full size and deluxe beauty products and cosmetics, as well as a little "beauty to go" kit bonus samples. A subscription to New Beauty magazine (packed full with ads for really expensive beauty devices!) comes with your Test Tube subscription. I think it's a really fun box and I get a lot of use out of it. I have a giveaway for an extra tube this month. Last time around they were doing special new subscriber tubes. I peeked, it's not one of those, it's just like this one! May be some variations, etc. Enter below!
The Subscription
:
New Beauty TestTube
The Description
: Six times a year receive a TestTube filled with deluxe and full-size beauty products – top brands, time-tested formulas and targeted innovations. Subscribers receive a subscription to NewBeauty magazine, delivered quarterly.
The Price
: $38/bimonthly
The Coupon:
Get a free bonus gift when you sign up!
May 2014 New Beauty TestTube
I was so excited to open everything. The tube comes in a box, and you get the tube, the booklet, and the beauty to-go bonus samples. SO FUN!

My bonus samples this month
A little low this month, but my bonus samples added up to $12.58!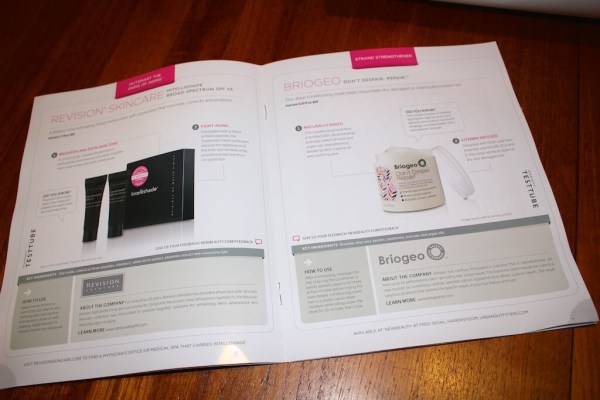 Before I opened the tube I flipped through the booklet, which I never do first, and I was soooooo excited!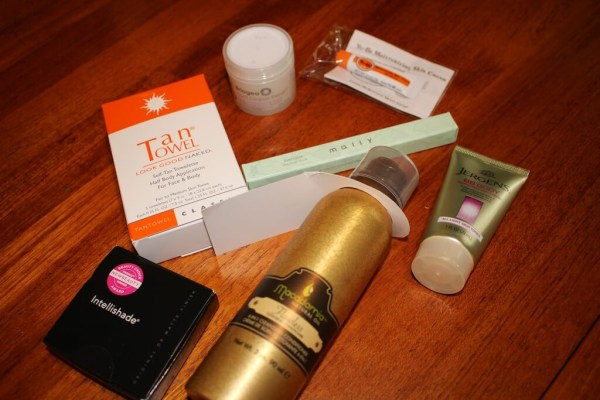 3 totally full size products and 4 great samples! I love this box. And also most of the things were totally new to me. Totally.
Yu-Be Moisturizing Skin Cream ($1.28) I was disappointed by the size of this sample, but surprised by the camphor cream. Totally different but it was interesting to sample this Japanese skin cream.
Jergens BB Body ($1.36) I saw this just today and totally wanted to try it. I was really happy it ended up in the tube! I think I actually got it in another box already and don't know where I put it! It's supposed to hydrate, illuminate, even, firm, and correct. I need all those!
[Don't freak out the biggest products are at the end!]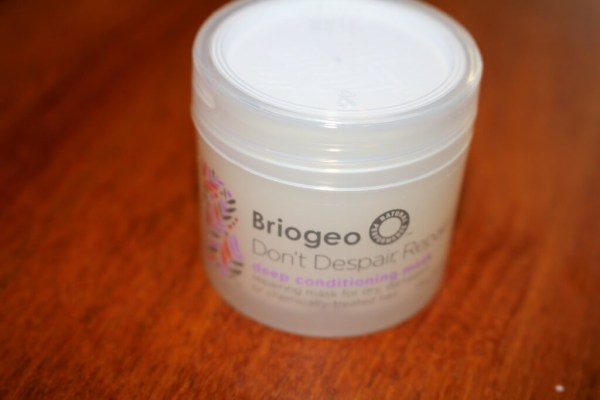 Briogeo Don't Despair, Repair ($4.95) This is a deep conditioning mask for dry, damaged or chemically-treated hair. I like that this is a rinse off product instead of a leave-in product. It's also a new brand for New Beauty TestTube!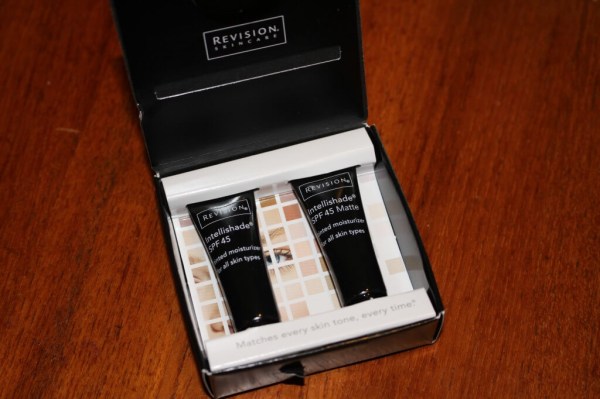 Revision Skincare Intellishade SPF 45 Regular & Matte ($4.90) This is an anti-aging tinted moisturizer and I love that they sent the original radiant formula and the pore-minimizing matte so you can try out both! Revision Skincare products are available exclusively through dermatologists, plastic surgeons and medical spas. Or Amazon (cough).
Mally Evercolor Shadow Stick Eye Shadow ($25) Mine is violet, and it is actually a really plum/brownish violet I think. NBTT does repeat items sometimes or at least brands and I was happy to see eyeshadow from Mally!
TanTowel Towelettes – a whole box of them! ($24) I love these, they are my favorite! What a great item! The tan from them looks great and is totally not messy!
Macadamia Flawless Cleansing Conditioner ($12.38) ZOMG I have been wanting to try one of these cleansing conditioners!!! You use it in place of shampoo/conditioner. I cannot wait!
My May New Beauty TestTube had around $73.87 of products and another $12.58 in the beauty to go sample pouch! That's a total of $86.45 and most importantly, I will personally use every single one! I also have about 2 months to sample everything and really use everything up before my next tube!
You can usually pick up the current tube for a couple weeks if you're interested in subscribing you can just ask New Beauty what Tube you'll be getting. Super easy! Visit New Beauty TestTube to find out more and to subscribe. Check out all my New Beauty Test Tube Reviews! Don't forget to take a look at other Beauty Subscription Boxes in the directory!
Enter the giveaway below for a May New Beauty TestTube!