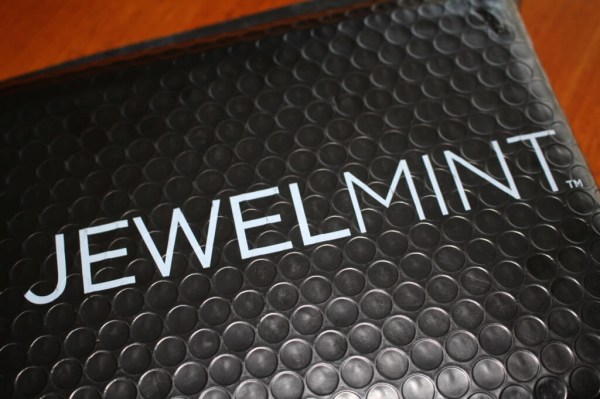 I have a new fave subscription! Ok, lots are my fave and I actually reviewed 3 boxes today that I thought were fantastic, but I just fell in love with this jewelry subscription box at first sight. Of the contents – although the packaging is really top notch as well! JewelMint VIPBOX is $30 per month and you get $80 worth of jewelry from JewelMint! Now, I have never ordered a thing from JewelMint but as I understand it, unlike their normal mystery boxes, these ones are curated but I'm really not entirely sure. I do love it and was 100% pleased with the review box I received.
The Subscription
:
JewelMint VIPBOX
The Description
: Every month, you'll receive a box filled with $80+ brand new hand-selected jewelry.
The Price
: $30 per month
April 2014 JewelMint VIPBOX Review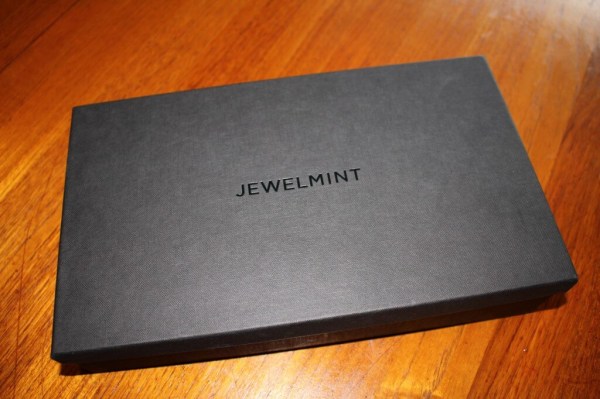 Inside the black padded mailer the actual JewelMint VIPBOX resides.
When you lift the lid there's a card. I was surprised to find an April box, guess they had some leftovers for bloggers! (Obviously they're not sending out old boxes to subscribers!).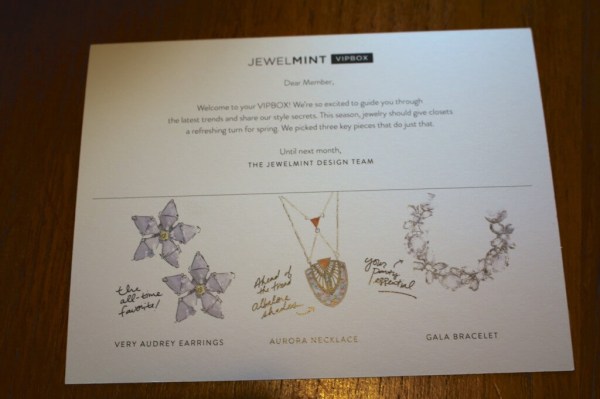 I didn't expect this card, especially with the delicate and sweet drawings. I got super excited b y the pieces!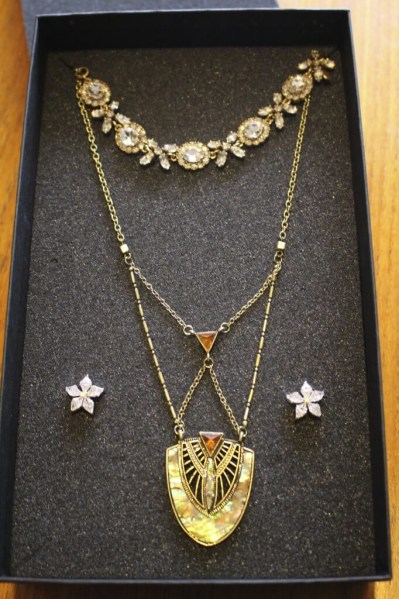 I love how this is gift packaged. Absolutely love it. Makes the JewelMint VIPBOX perfect for gifting. I fell in love with that necklace immediately!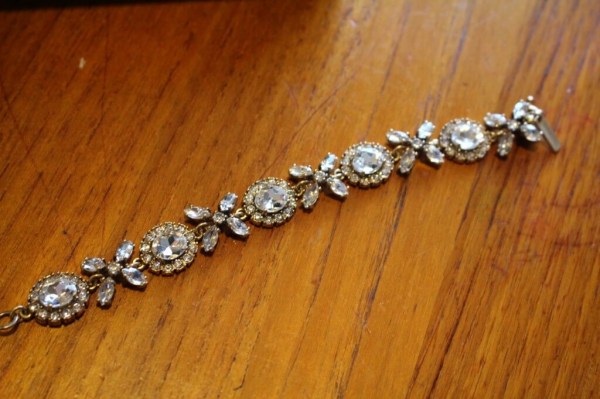 Gala Bracelet ($29.99) A '20s inspired sparkler, featuring a dazzling floral motif and antiqued finish. Loved it, couldn't wait to wear it! This is like a tennis bracelet that you can dress up or down.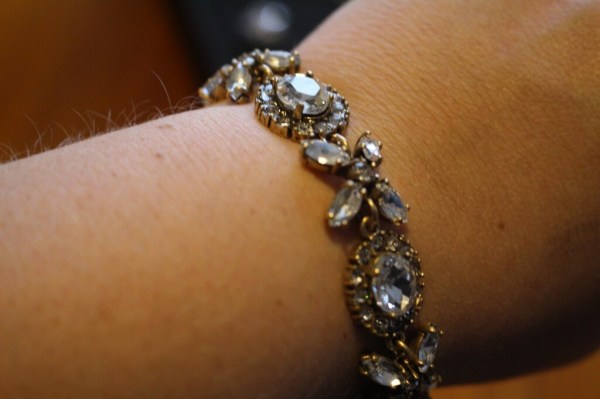 I do adore the throwback styling of this piece!
Very Audrey Earrings ($29.99) These silver plated poinsettia stud earrings are quite large studs, and they may hang off the ear a bit. I thought the size was perfect and I was delighted to see a touch of yellow for spring in the center!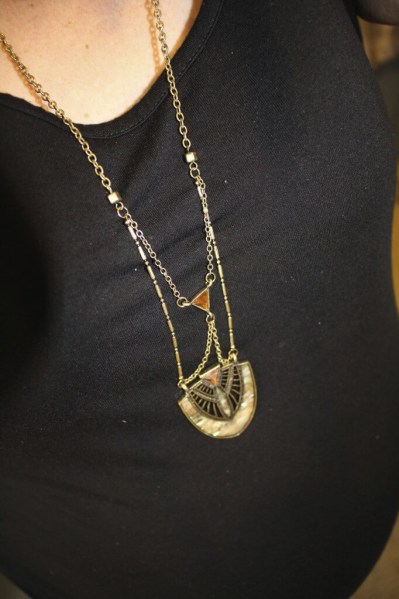 Aurora Necklace ($29.99) I love it! Everything about it! The length, the connected chains, the topaz & abalone colors! I'm wearing this all the time! This is so versatile, you can be sort of modern chic in black and hippie chic in a colorful outfit.
I thought this was a nice little detail on the bracelet – the tag and the pretty clasp!
My April JewelMint VIPBOX had $90 of jewelry in it and I loved each piece. I really truly did. What do you think of this (newish) subscription? Have you purchased it yet? What did you get? I am dying to know! I think I need it every month.
Visit JewelMint VIPBOX to subscribe or find out more! You can also check out all the jewelry and accessories boxes in my subscription box directory!