Um, so, I went grocery shopping the other day, and while I was there my blood sugar dropped super low (happens sometimes!). Consequently I bought ALL THE SUGAR. It was so funny that I thought I'd show you everything! Not pictured – the actual candy I had to eat in the middle of the store. Cadbury Fruit & Nut, obviously.
Progresso Artisan Soups. It started innocently. My trip to Costco on Saturday broke my no-pantry buy. I got 4 cartons of soup for $2.99 and if I can find my way back there and they are still in stock, I'd buy them again. They were yummy and my kids slurped them down!
Sweet Peach & Apricot Newtons. These were delicious. And they are whole grain. They also came with a coupon for $1 off fruit. They were a gateway cookie.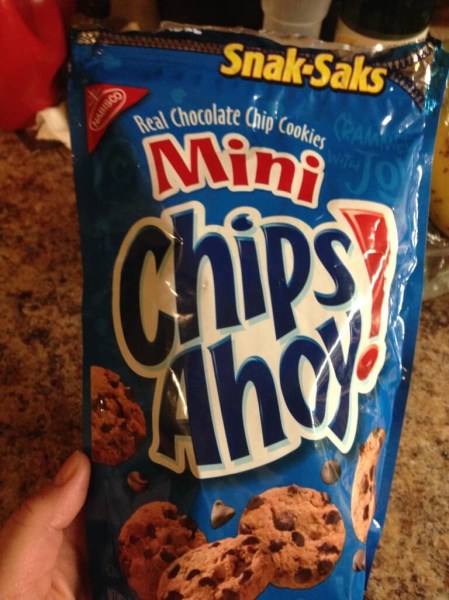 Mini Chips Ahoy. For the kids? No. My son picked out boxes of animal crackers (where are they anyways? He also put blue sugar sprinkles in my cart.). No, these are for me. I love them.
Edy's Double Fudge Brownie. I can't have cookies without chocolate ice cream. Too firmly wedged in freezer to extract for photo op.
The kids needed some too. Oh yeah, there's some cheesecake in that freezer. 2 of them actually.
Oh hell. Can you blame me? Magnum Infinity  – dark chocolate ice cream with a chocolate swirl, dipped in dark chocolate and cocoa bean nibs. It's crazy good.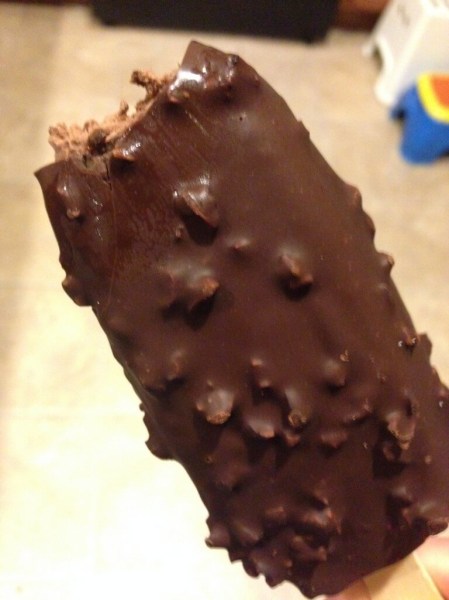 Pretty please vote for me in the Elevation Burger Cup Wars contest if you haven't already!! Obviously I need to win organic burgers because I spent all my money on junk food! I'm actually out of the top 3 now and don't have a shot if I'm not there!