I literally have Honest Company products in every room of my house and use them every day, but I've never done a straight up Honest Company Diapers Review! I decided to do one now because I just got the three new Honest Company diapering products – Diaper Cream, Soothing Bottom Wash, and Organic Baby Powder – it was time!! FYI, You can find all my Honest Company Reviews here and I always update this page with new Honest Company promo codes. Save $10 off a $50 order at Honest.com! Use coupon code INVITED10 after signing up.
Hint – if you sign up now and wait, you will often get special deals. Sometimes when I haven't ordered for a while I will get a unique code for special savings. You can also order a free trial with $5.95 shipping. Remember to get all three bundle trials for that price, but you will need to call to cancel whatever you don't want. You can move the date forward if you are still deciding. But let's move on to the diapers & wipes bundle!
The Diapers & Wipes bundle is $79.95 per month (you can adjust the exact frequency and change the date). You will get 6 bags of diapers and you can adjust how many diapers vs. training pants you get, if you're into those already, and select your patterns. Plus you will also get 4 packages of the wipes.
Honest Company Diapers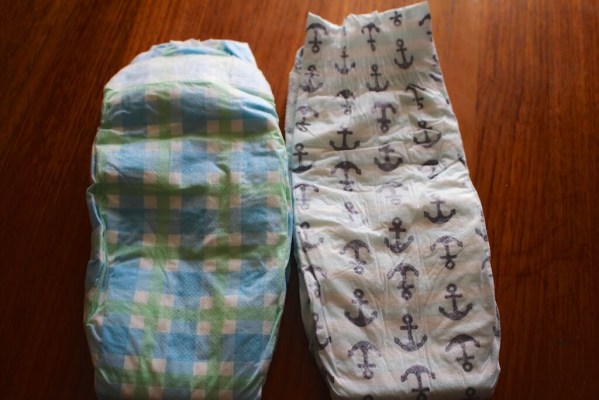 The Diapers are pretty standard looking but have adorable patterns! FYI if you use an oil on your baby's butt/legs, like Weleda calendula oil, the blue dye will totally come off.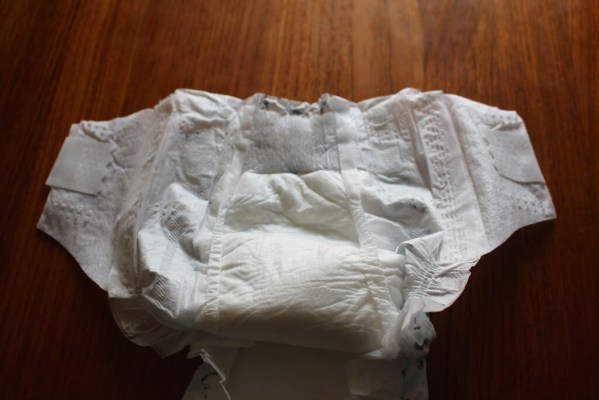 The diapers are standard and comfy with adjustable tabs and waist. I have found they are remarkably absorbent! They just do not skimp on the liner. They are premium diapers and you're definitely paying for it. But the bundle is the best way to get them. The Honest Company diapers feature plant-based inner & outer layers, no fragrances, chlorine, lotions, or latex. They do have wheat/corn so if your child has a skin sensitivity to those, you cannot use them.
Honest Company Training Pants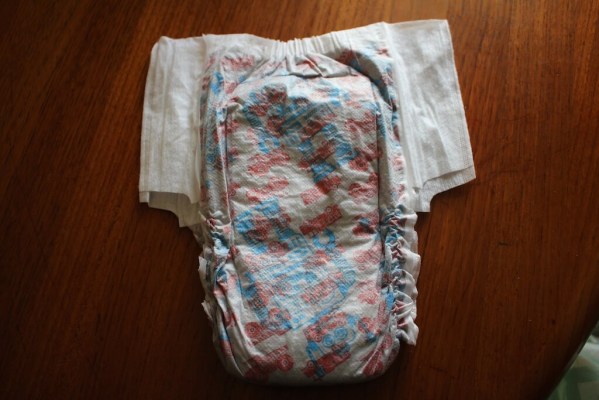 I actually only get one pack of diapers in my diapers & wipes bundle, and 5 packs of Honest Company training pants. I do wish they were like Huggies/Pull-ups with the re-closable tabs on the side. Otherwise I find they hold way more.. Like my kid will pee out of a pull-up but never Honest Company Training Pants. I'm apparently a failure as a parent because my child is almost 3 and a half and still not potty trained. We'll get there… Eventually!
Honest Company Wipes
(I totally forgot to take photos of the wipes, I got distracted by children, so I snapped a couple iPhone pictures!)
Honest Company Wipes are great. They are made of Oeko-Tex® certified medical-grade cloth and I have no idea what that means, but I do like the little nubs. I wish they were a tad bit wetter. The wipes include a blend of pomegranate (antioxidants), chamomile & cucumber (to soothe), and masterwort leaf (to moisturize). I have no idea if these things are useful. You can add extra wipes onto your order as an add-on (see below) or include them in an Essentials Bundle, either in the bundle or as an add-on. I often add on a 4-pack of travel wipes.
Honest Company Diapering Products
There are 3 new products reviewed below. I'm a totally huge fan of the healing balm already, and yes, I own a swim diaper. In fact, I think the only regular baby product I haven't tried is the baby teether! With every single Honest Company Diapers & Wipes Bundle you can get up to three add-ons at 25% off and I suggest using that discount!
Honest Soothing Bottom Wash ($9.95) I was so excited about this product because my guy has been teething molars which has induced some interesting diaper results. It smells like many of the other baby products – Honest's distinctive sweet orange vanilla fragrance – and is primarily aloe based. You can use it to help remove sticky poop, a cut & scrape cleanser, or a face cleanser. I can already tell you I'm going to be buying this product all. the. time. I love it! I have my eye on some of my sample size hair products to empty out and reuse the bottle for a travel size of this. I'm such a fan. GET IT.
Organic Baby Powder ($11.95) This is a talc-free dusting powder that uses cornstarch, kaolin clay, and arrowroot powder to absorb & protect. It includes aloe, probiotics, and clary sage oil. I know opinions are mixed on dusting your baby's butt, and Honest does remind you to avoid the face. Honestly, the jury is out on this one. It didn't feel super soft to me, like it could have been more finely milled. When rubbed in it felt soft though. Maybe worth a shot.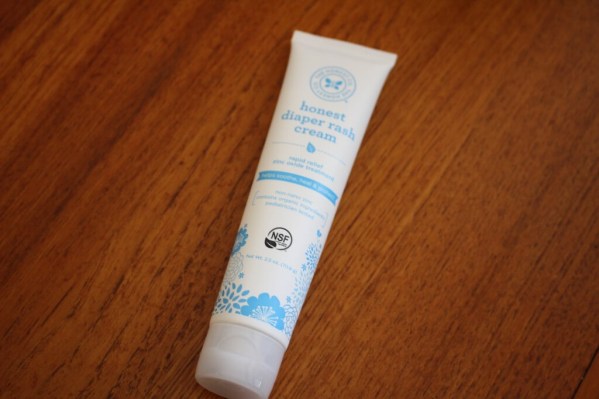 Honest Diaper Rash Cream ($9.95) Y'all, I was about to start sticking sunscreen on my child's butt, because it's basically the same thing. I have long been out of diaper cream but have plenty of Honest Company sunscreen hanging around. And they finally came out with this!  For some reason it doesn't have calendula in it, I don't know why.
Here's what I'll say. If you have an infant and need diaper rash cream regularly, get this. If you're not going to use up the tube and just need it occasionally, like with a teething toddler, just use Honest Company sunblock. It's a bit more per ounce but it's basically the exact same thing.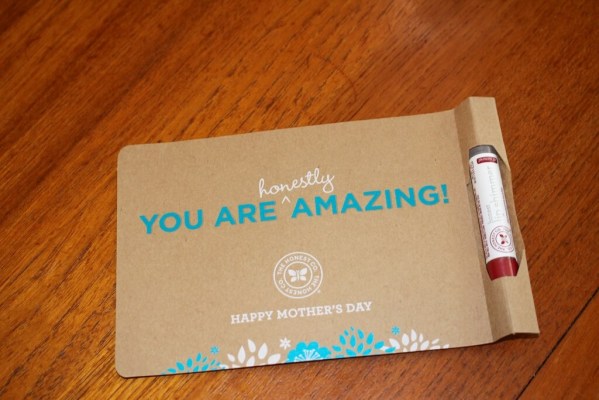 And one final thing, because it was Mother's Day, I got one of the new lip shimmers in my box! I find that around big holidays there's some sort of promotion or freebie going on! Loved it, it's super cute!
Bottom Line (haha) on the Honest Company Diapers & Wipes Bundle.  It's easy, convenient, and has super safe products for my kids' butts. I'll be using it with my next child (and yes, I use the Honest Company prenatals, everything gets shipped right to me, it's fantabulous!).  And y'all, you can email them from your account now. I think you still have to call to cancel but I have not needed to deal with them on the phone for the longest time. They are SUPER DUPER nice though but sometimes the phone wait can be long.
Visit Honest Company to see all their products or to subscribe to a bundle. You can also see all my Honest Company reviews! If you have any questions about the Essentials products, you very well may find that information in this mega-review. Otherwise, ask away. I am always answering questions about Honest Company products and honestly happy to do it.