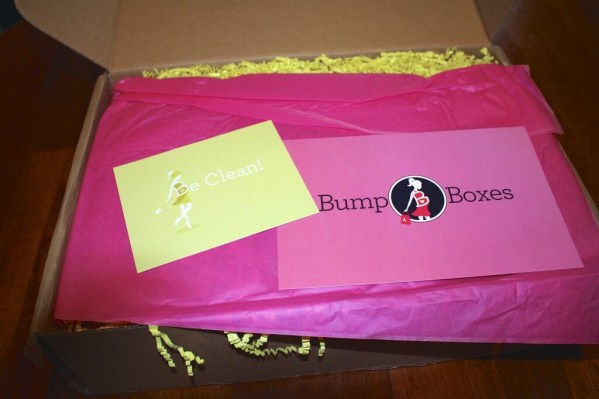 Bump Boxes recently sent me a couple of their giant boxes to check out during my pregnancy! This is the Be Clean box, which contains everything you need to revamp your daily routine during pregnancy, when you're trying to dump everything with bad chemicals in it! I know I have a hard time deciding which are good or bad, because it takes a ridiculous amount of research, so I think this is a great collection of products! I am redoing my bathroom right now and tossing lots of old products and these new ones are all making an appearance on my shelves!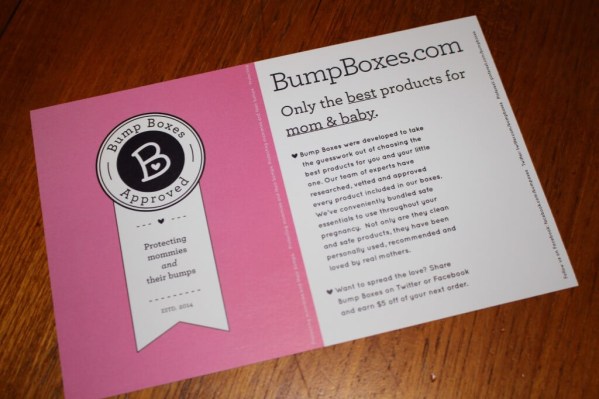 With Bump Boxes you can choose to order a box straight up with just a hint at the contents, or view everything, which is a super neat way to run a non-subscription box. These are one-time boxes and you choose the collection you want to order, either for yourself or for an expecting mom! Bump Boxes offers all kinds of boxes from fitness to pampering, to trying to conceive, to a baby essentials box! I love this idea of themed pregnancy gift boxes.
The Subscription
:
Bump Boxes
The Description
: Take the guesswork out of choosing the best products for you and your little one. Conveniently bundled safe essentials to use throughout your pregnancy. Safe and Healthy pregnancy essentials that actually work! Great gifts for mommy and baby
The Price
: $35.99-91.99 per box
The Coupon
: Save 5% on all boxes with coupon code
may2014
! $49 minimum order.
Bump Boxes Review: Be Clean Box
Bump Boxes arrive in a giant box and are really nicely gift packaged. Tons of Squigglies!
I was surprised by how many products are in here! I just kept digging and digging. Bump Boxes uses a special seal to help make sure nothing leaks during shipping.
BabyGanics Hand Sanitizer ($3.99) and Foaming Hand Soap ($5.99) I love that this hand sanitizer is alcohol free! It's less drying on my hands. I do use a lot of sanitizer because I'm always trying to keep healthy. And tons of soap! Because I have 2 kids already I am really trying to make sure we're solid on our handwashing routines before the baby comes. These are great additions and a good reminder to look at the soaps I have out to make sure they're pregnancy and baby friendly.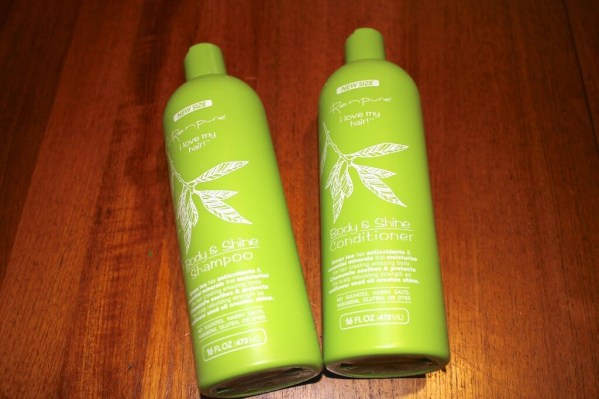 Renpure Body & Shine Shampoo & Conditioner ($12.58) No parabens and no sulfates means that it's great to use during pregnancy. These are giant bottles and with short hair like mine, will totally last a long time!!  
There are also no synthetic dyes in Renpure, which is something I never thought about. This is an excellent choice for expecting moms. 
Belli Pregnancy Skincare Anti-Blemish Facial Wash ($22), Pure & Pampered Body Wash ($13) and All Day Moisturizing Body Lotion ($17) I had no idea this brand existed! What a great idea!  No phthlates, artificial dyes or fragrances, no parabens, and they also check ingredients to make sure there are no ingredients linked to birth defects or that are harmful when passed through breastmilk.
I'm most excited about the anti-blemish wash. Although I never break out, like most pregnant women, my face does have an occasional breakout during pregnancy, and I hate it!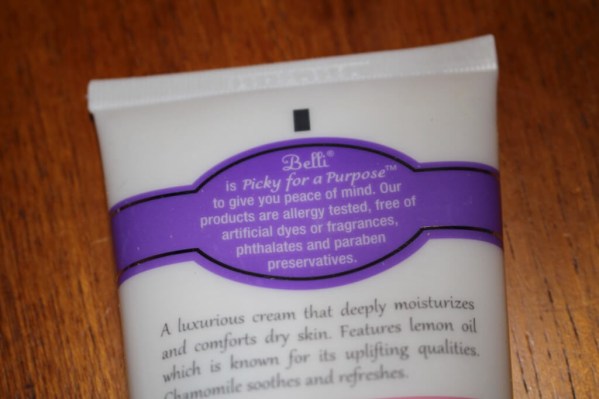 Bump Boxes Be Clean box cost $70.99 and had a total retail value of $74.56! Given that this thing weighed a ton and cost a fortune to ship, I was pretty jazzed by that. I was also excited to add every product to my routine! Everything is super pregnancy safe and I would love to get this as a gift or, just as a busy person, buy it for myself and be done with that shopping (who wants to spend an hour picking from a dismal selection at the drugstore?) ! Also, everything in this box smells great 🙂
Visit Bump Boxes to find out more about this box or to pick up a box or two!  See all my Bump Boxes reviews or check out the entire maternity/pregnancy subscription box directory page.