From the Lab is a totally unique subscription box! Every month you get one pre-release product from a top European beauty lab. Your new product can be hair, skincare, or makeup!  You get a full-30 day supply and can purchase more if you love the product, and every box gets totally rave reviews. One of the reasons I absolutely love this subscription box is because everything meets EU standards – each product is tested and do not contain benzene, parabens, PABA, phhalates, or sulfates!
The Subscription
:
From the Lab
The Description
: Each month get a full, 30-day supply of one, two, or three products in skincare, hair care, or color cosmetics. Every product that you receive is a luxury product with a projected retail value of $40-$200.
The Price
: $35.90 per month, as low $26 per month plus shop credits on a longer subscription!
April 2014 From the Lab Review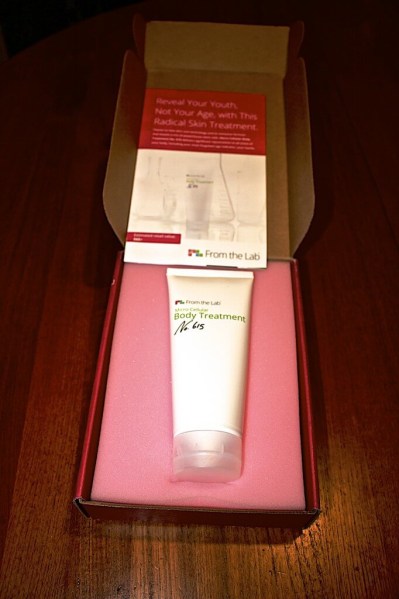 April's From the Lab product is Micro Cellular Body Treatment No.615!  It comes packaged in a great box and I think this is a subscription worth gifting to mom, who might be most interested in higher end beauty products and discovering new things!  This huge tube contains a trio of stem cells and is non-greasy and perfect for your body and your hands. I was so intrigued by this claim!!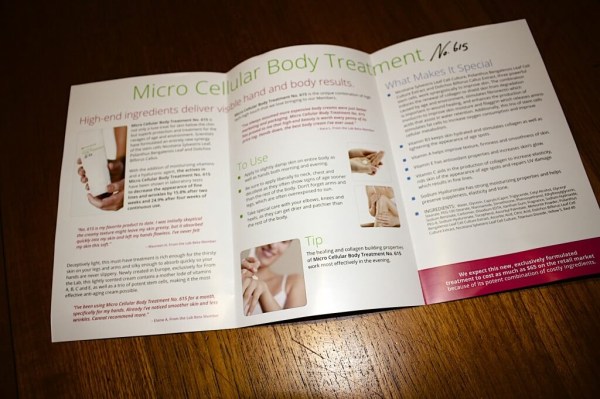 Micro Cellular Body Treatment No. 615 contains stem cells from Nicotiana Sylvestris Leaf, Psilanthus Bengalensis Leaf, and Dolichos Biflorus Callus, along with a hyaluronic agent for plumping. In lab tests, No. 615 decreased the appearance of fine lines and wrinkles by 15.8% after two weeks and 24.9% after four weeks of continuous use!!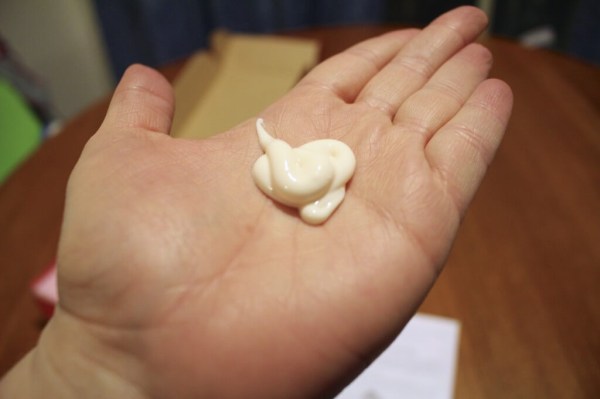 I opened this right away! I was so impressed because it really was absolutely perfect for my hands – absorbed quickly and was never greasy – while providing the right amount of moisture for the rest of my body! I loved this and my hands are looking great and my body feels really well moisturized (I've been using this for a few days now! The stem cells in the product are collagen-inducing agents and they do all sorts of great things. I'll be using this entire tube.
I think From the Lab is such a fun & unique box! If you love the product, each one is available to purchase more of at a price between $15-30! Did you get April? What did you think?!
Visit From the Lab to subscribe or find out more about the box. You can check out all my From The Lab Reviews! Enter the giveaway below!