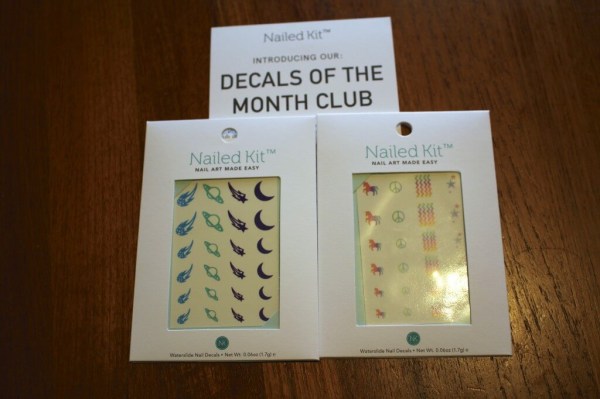 We last visited Nailed Kit last year (it was Cyber Monday, ask me how I remember…) and since then they have changed up their subscription a bit. Be sure to get your orders in ASAP to get in on the May box, which will include these 2 decal sets. The nail decals were in such high demand that the monthly club is now 2 sets of nail decals, shipped for $10, every month. These decals are super easy to use and super fun! You can zoom in on the photos by clicking if you want to see everything closer up!
The Subscription
:
Nailed Kit
The Description
: Get 2 sets of rad nail decals every month – enough for 4 full manis or tons of partials.
The Price
: $10 per month for decals.
May 2014 Nailed Kit Decals
The decals themselves arrived in a bubble mailer inside a box, I'm not sure if all of the sets are going out that way, so I didn't show it here. That's how mine came out.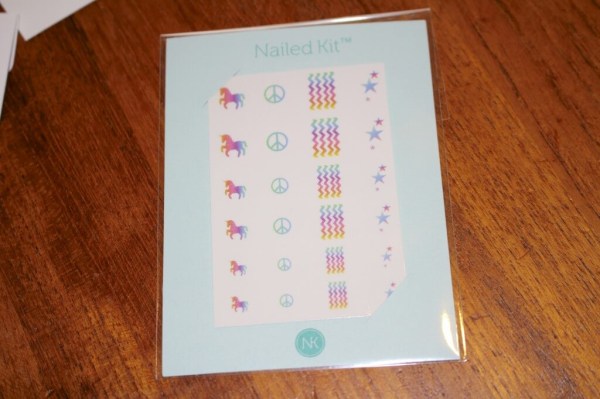 These are sooo adorable! Rainbow unicorns! Rainbow chevrons! You should check out the Nailed Kit blog for ideas and inspiration! I'm going to point out that there are SIX decals of each kind to account for varying nail sizes. On some of the designs I can use the largest ones but mostly I stick to the small ones because I have the hands/nails of a child.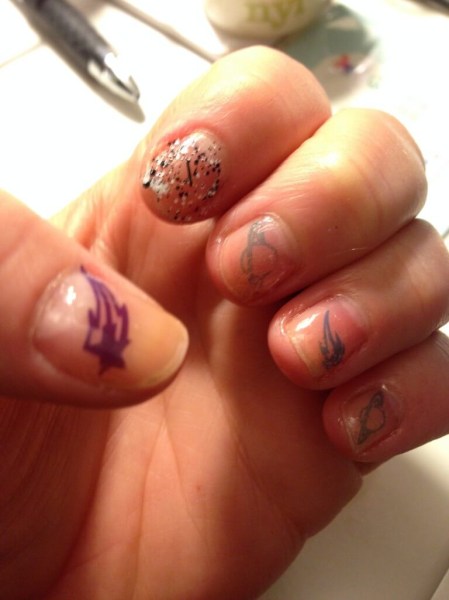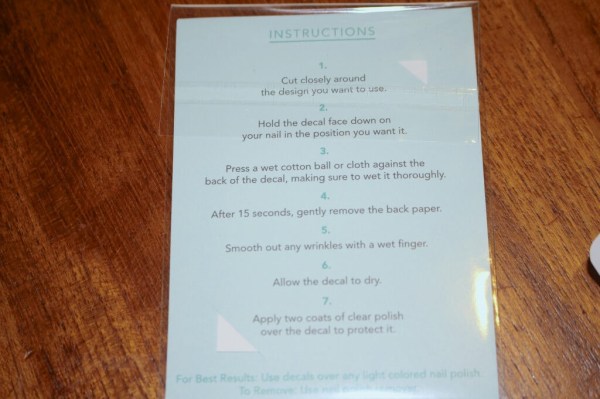 Ok, here's the instructions – they are sooooo easy! You just cut out what you want, put it against your nail, and wet it with a cloth or a cotton ball, then put clear polish over it. I didn't have a ton of time this morning so I put the decals on my bare nails (the horror!) and I couldn't find my top coat (um, seriously?) so I used my Julep Gwyneth jelly polish! (Um finally found a good use for that one…) oh and I did an accent nail with a polish that I considered vaguely spacey.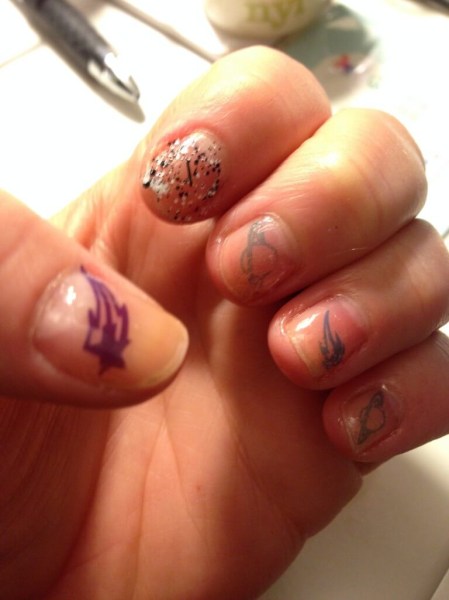 Visit Nailed Kit to find out more about the new decal kit or to subscribe! Check out all my Nailed Kit Reviews! Don't forget to take a look at other Nail & Nail Polish Subscriptions.