What's up? I just finished one of my classes, that's what's up! I have 2 weeks to write a thoughts and feelings paper for the other one. Fluff class! So I thought I'd pop in before dumping a ton of reviews at you tonight! Also, don't forget to enter my giveaways. They are always on the giveaway tab!
This is the April WhimseyBox – my mother in law loves calligraphy, so I included it in my husband's care package!
We loved doing these mini magnetic terrariums from Darby Smart!  Just $19 and have provided much fun for the kids!  We still have March & April Darby Smart monthly To DIY for boxes to get through. I'm behind, I know it!
Totally last chance for April Hampton's Lane ($10 off with my link). I'm doing fakey Chipotle this week and I squeezed and squeezed with that AWESOME ROCKING lime juicer. I also seasoned my rice with the chili sea salt. I'm so excited to eat it for dinner! I'm seasoning my chicken with my seasonings too! But that salsa is totally gone, it was flipping amazing, I must buy more.
I haven't ever bought the Allure Beauty Box but I think I might get the summer one. I think it would be fun! It goes on sale at noon eastern tomorrow. But it totally went up early last time, so beware. The whole thing is going to be a giant mess.
***Oh right I originally forgot this. Plated is up and everything 3 weeks out looks super good. I love seeing so far in advance. I'm going to have to get myself a box soon!
My aunt is totally amazing. TOTALLY. Yes that's Sheriff Callie, hand appliqued. You rock!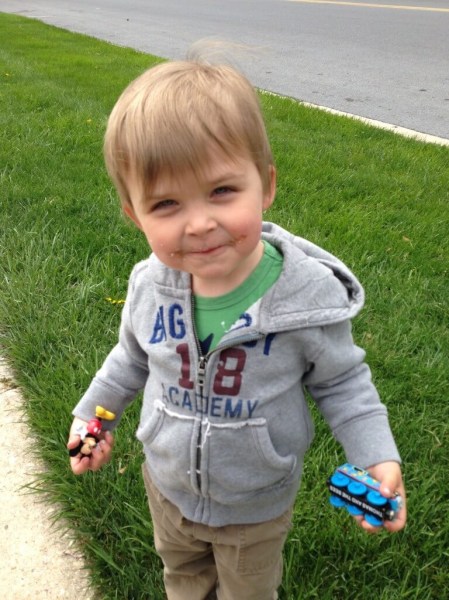 We went to the grocery store this morning. Taking Mickey, Thomas, and devouring a donut = best day in the world to a 3 year old.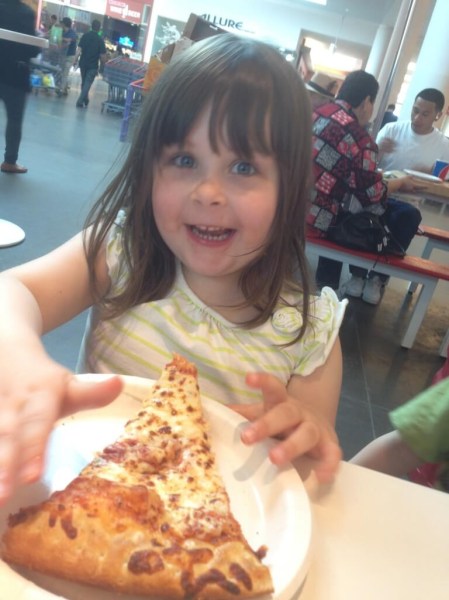 Eating Costco pizza (Sunday) = best thing ever for her!
My friends flipped their lids when I posted this on facebook. What, you don't have a fancy deviled egg dish and make eggs just because? Best pregnancy food ever! Must use Claussen relish, it's a must! The olives are from Love With Food!
Have an awesome week, Happy Monday!