Um, yes I know I'm pregnant but whatever, I got a Golden Tote this month anyways. Sometimes when I really like things I get them anyways, and I really like Golden Tote. I just needed to splurge. And I love the surprise aspect! I can't pass it up! But seriously, the item I picked is totally wearable during pregnancy. I think I may get totes all summer because of all the maxi dresses available!
The Subscription
: 
Golden Tote
The Description
: Each month you'll get either 5-7 clothing and accessories picks in your tote ($149) or 2-3 items ($49). Golden Totes are now open all month long, but order early for the best selection.
The Price
: $49 or $149 per month. You must order each month!
April Golden Tote Review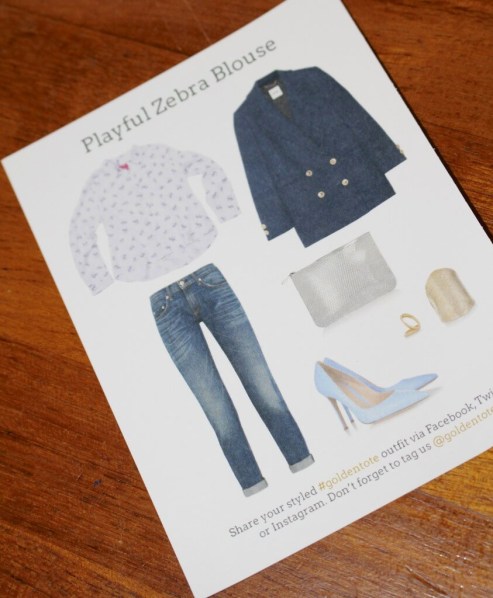 I bought the $49 tote and got the playful zebra blouse in navy as my one item. I have a thing for animal print.
Like the kind of prints that are the whole animal. I think it's super cute – like fashionable mom wear!
As usual, my mannequin models the clothes for me! I picked this top because I can wear it over a white maternity tank top and still feel cute!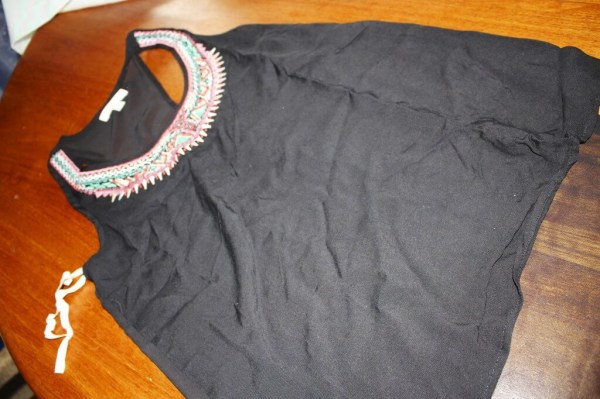 Beaded Tank Top – I love the detail on this top! It was a surprise item and I love it!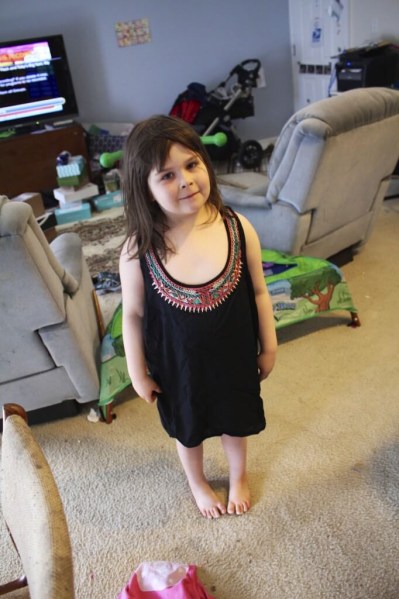 She's so cute, I die, but seriously, this is a really great piece!
It has some high-low going on and is definitely sheer in the back! I love everything about this top and am saving it for later!
Did you get a tote? What did you get?  There's actually still plenty of things available for March if you like the pieces – make sure to check out the Golden Tote Boutique if you want to see what they are sold out of!
Visit Golden Tote to find out more (and get on their list so you won't miss the next tote sale). You can also check out all my  Golden Tote Reviews and find more fashion, style, and clothing subscription boxes in my directory!