MunchPak is always a family favorite snack subscription box. Because it has junk food. All sorts of wild and wonderful and brand new to use junk food. We love it. This month it had a Japanese newspaper scrunched up in it as packing. What a cute idea!
The Subscription
:
MunchPak
The Description
: The best and most unique snacks from all over the world. Expect to see snacks from Australia, Sweden, Japan, United States, Canada, and many other countries. Mini, Classic, and Family sizes available
The Price
: $~22 per month
The Coupon
: Save 10% on your entire first order! Use code
MOMMYSPLURGE
.
April 2014 MunchPak Classic Review
It's hard to take this picture because there are always little people reaching for snackies. This MunchPak looked really good!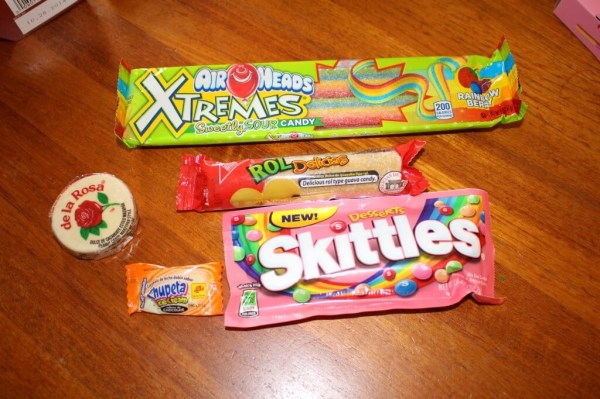 AirHeads Xtremes – super fun sour candy
ROL Delicias – guava candy – husband took
de la Rosa – peanut marzipan. husband also took
ice cream hard candy – Chupeta? – also disappeared…
Skittles Desserts – we can't wait to try these!
Hello Panda and Strawberry Pocky – really two of our very fave snacks!
Mancha-T: enchilada gummies? these are a husband snack!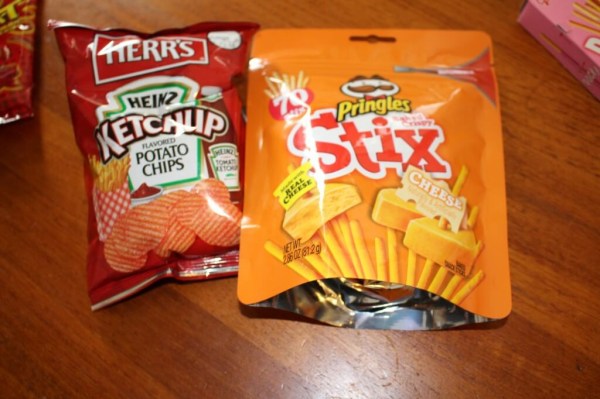 Heinz Ketchup chips – yum, saving for moi
Pringles Stix – opened for snack this morning, my daughter gets a kick out of them! cheesy and very crisp
Bauducco Chocolate Wafers, Walkers shortbread, and Lottee Choco Pie. I think my fave is the shortbread, but the chocolate wafer is oddly addictive.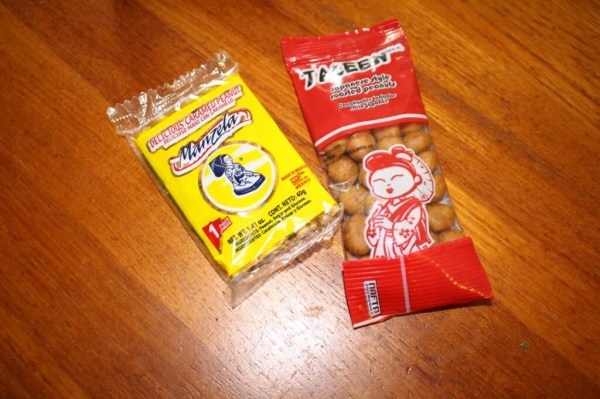 Manzela caramel peanut – the ingredients are peanuts, sugar, and glucose (sugar). I gave this one to my husband!
Japanese roasted peanuts – we all loved these!
Visit MunchPak to subscribe or find out more about all the MunchPak options.  Use code MOMMYSPLURGEto save 10%!