April Loot Crate follows a couple of frankly meh boxes from Loot Crate for us. It's really hit or miss with the theme, and hopefully we'll find out May's theme soon. April's theme was timed to coincide with the peak of Game of Thrones fever, and I'm sure with other franchises that I do not care about. Like most geeks, I have a deep and unending fascination with my chosen geek franchises, but could give two flips about all the other ones. HEE.
The Subscription
: 
Loot Crate
The Description
: Lootcrate is a subscription box full of gamer-ific loot for geeks and gamers. Past crates have included figurines, candy, stickers, gift cards, accessories, more figurines, buttons, books, postcards, shirts, stickers, games, you name it, all with a geeky, game-y flair.
The Price
: $20/month
The Coupon
: Use promo code
LOOT2014
to save $3 on any subscription
April 2014 Loot Crate Review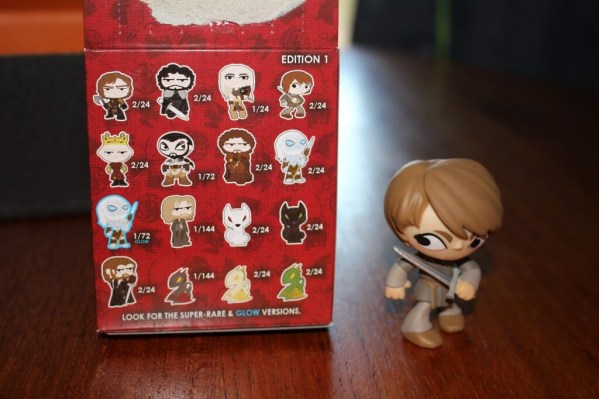 Game of Thrones Mystery Mini! I was pretty psyched about this in general, and also to get Arya, mostly because we have no female minis. And I love her character. She was not around too much this last show (was the thing at the beginning last week or this week? It all mooshes together). But I think that means we'll see lots of her soon. Yes!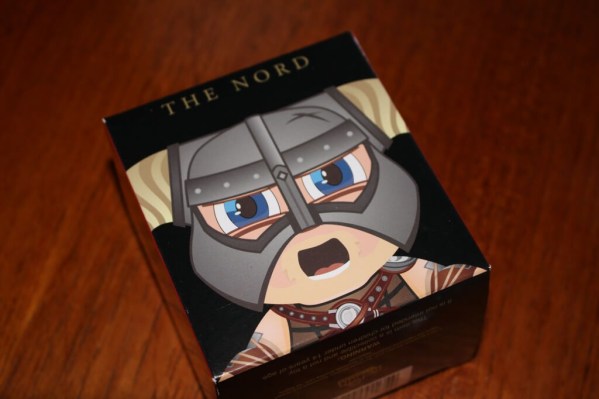 Elder Scrolls Online Exclusive Figure by Symbiote Studios & Bethesda ($?) Exclusive for Loot Crate. Which is cool, except Elder scrolls, meh. I think I'll trade it/sell it to a fanatic.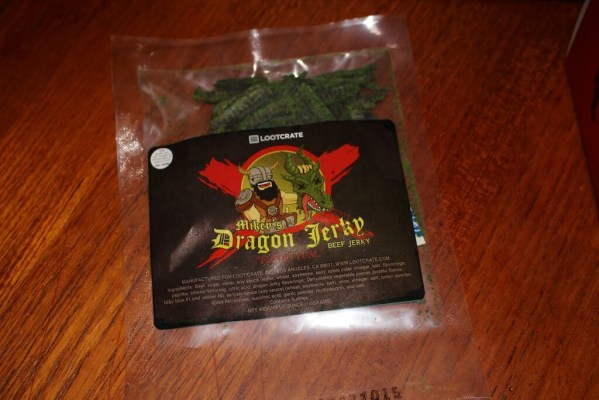 Dragon Jerky –  This is funny but I'm afraid to eat meat coated in green stuff. The kids will love it.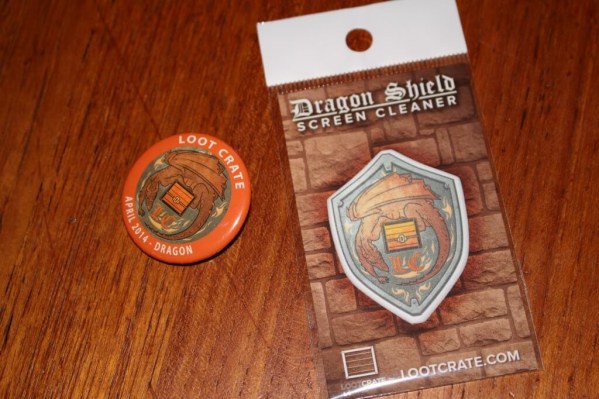 Dragon Shield Screen Cleaner – Love this, and easily taught my kids to use it too!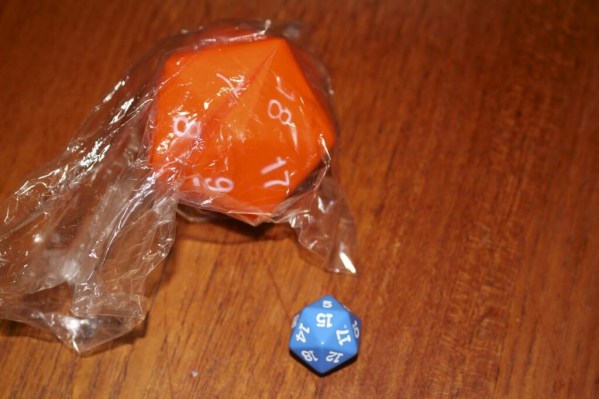 20 Sided Stress Die & 20 Sided Regular Die – My daughter loves the regular one. I'm kinda saving the squeezy one for a geek in need.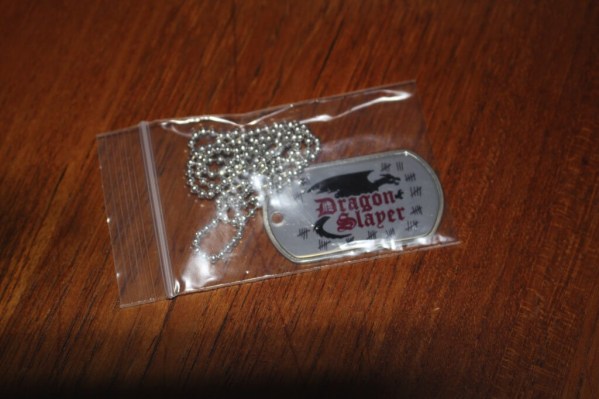 The kids glommed onto this Dragon Slayer Dog Tag immediately. My son was all, and I will be the knight! (He wished that he could be a knight using a birthday candle last week and it was absolutely the most sweetest thing I have ever seen).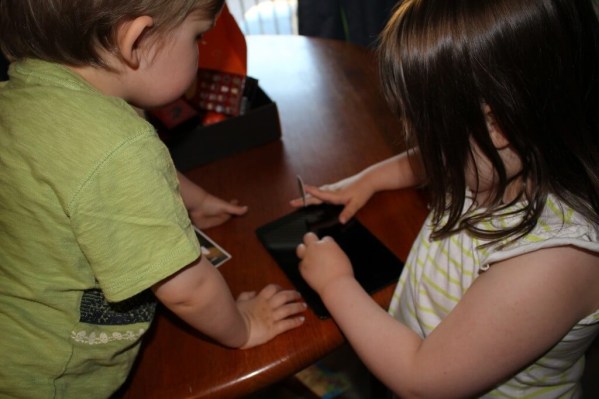 She is re-smudging it, it really works, and is still stuck on the back of our iPad. The April Loot Crate was a big box of WIN and had all sorts of Loot Crate exclusive items in it (so no cost breakdown). I'll post when I hear about next month's theme! Update – it's going to be Adventure. Like Minecraft, Adventure Time, and obviously the only important one, Legend of Zelda. Exclusive shirt so sign up!
You can save $3 on Loot Crate with code MAYLOOT, so go check them out if you'd like to subscribe!  Check out all my Loot Crate Reviews and other Geek & Gamer Subscription Box Reviews!