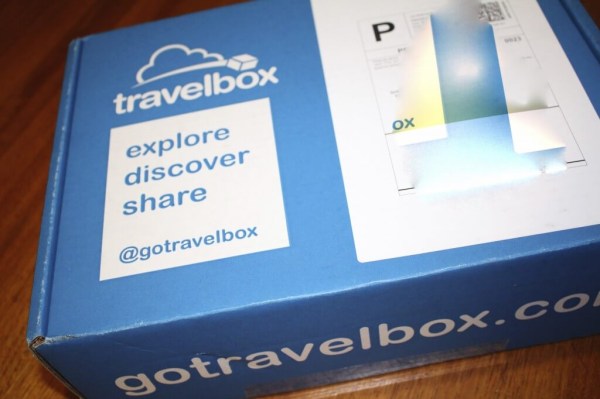 TravelBox sent me the April box to review, and I'm super excited to report about the new lower price of this box! It's now $19.95 plus $6 shipping per month, I think that's in total $13 less than it was before, which is significant. This is a great box for any traveler or I think anyone with a super busy lifestyle (like a commuter, mom on the go, etc!).

The Subscription
:
TravelBox
The Description
: A monthly subscription service delivering curated products designed to inspire your travels! Get 5-6 premium items to inspire your travels, bring you global tastes and sweet treats, make your travels more comfortable, plus beauty and body items!
The Price
: $19.95 plus $6 shipping per month
April 2014 TravelBox Review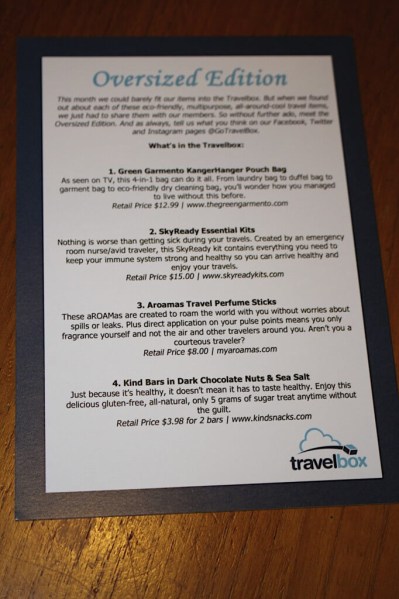 TravelBox has a really nice information card with total information on each of the products. Because of the nature of this box, most of the items are full-size instead of a weensy sample. Love that!
April TravelBox – I'm already seeing some things I love!

Kind Bars – Dark Chocolate Nuts & Sea Salt ($4) Love Kind Bars, love Kind bars with chocolate. I eat one every day for breakfast so these went promptly in my stash! They are the perfect snack to hold you over while you are traveling until you can eat something great!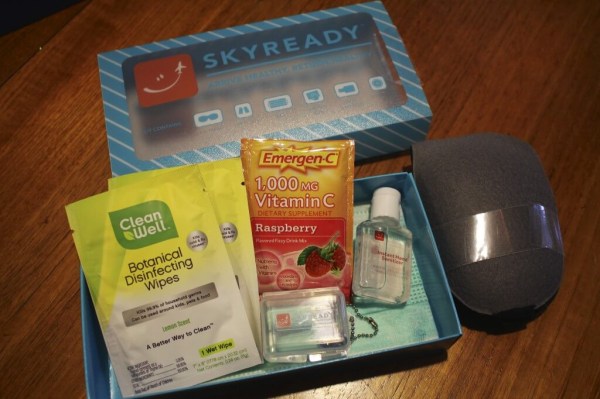 SkyReady Travel Kit ($15) Wipes, eye mask, face mask, sanitizer, ear plugs, and Emergen-C. Everything you need to stay well or if you are sick while traveling, or just for comfort! Going straight to my notoriously germ-phobic husband! Perfect match!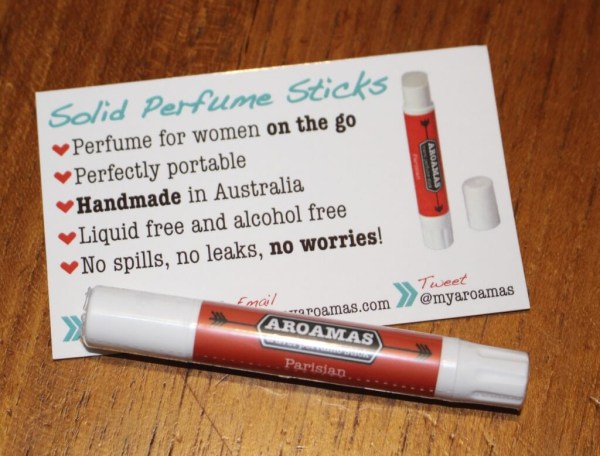 Aroamas – Parisian ($8) Solid fragrance perfect for the traveler, this one smells divine – notes of jasmine, kiwi, red lychee, white chocolate cupcake, musk, and orris root. This is their best seller and I love how it has exotic travel-themed scents! I love love love solid perfume and always have one in my bag!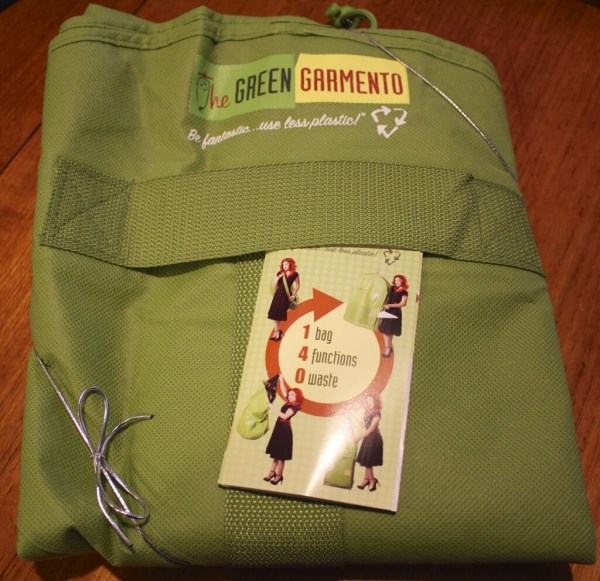 Green Garmento Bag ($13) This is an eco-friendly dry cleaning bag. I guess the more people that have one the more cleaners are using them, which is great! Even if your cleaner doesn't this is a great way to zip ALL around (this thing is giant!) clothes that you need to transport somewhere, use for dirty laundry, whatever! If you travel a lot basically you make lots of dirty clothes and have to put them somewhere!
I thought the April TravelBox box was fantastic! Everything was really usable and the box had a total value of $40! I was excited to see that the lower-priced box was just as great as the first box.  Visit TravelBox to subscribe or find out more about this subscription. You can also read all my Travel Box reviews!