April's Bestowed theme is Earth Day! Bestowed is a healthy food subscription box and sends 5+ new nutritionist-selected foods every month. All the items are picked by Heather Bauer, a celebrity nutritionist. April's focus is on the effects of our food choices on the environment. You can get your first for $10 with code  HELLOYUM73 !
The Subscription
:
Bestowed
The Description
: Get 5+ NEW healthy and delicious foods delivered to your door every month – each one hand picked by celebrity nutritionist and author Heather Bauer.
The Price
: $19/month
The Coupon
: Get your first box for $10 using coupon 
HELLOYUM73.
Exp 5/15
April 2014 Bestowed Box Review
I noticed that the information booklet is much smaller this month – no staples. This is better for the environment 🙂 I don't know if it is permanent.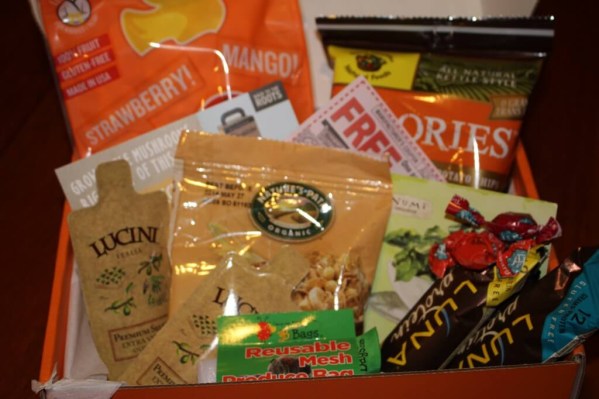 Oh what a terrible picture! Fortunately the rest of the April Bestowed photos are much better!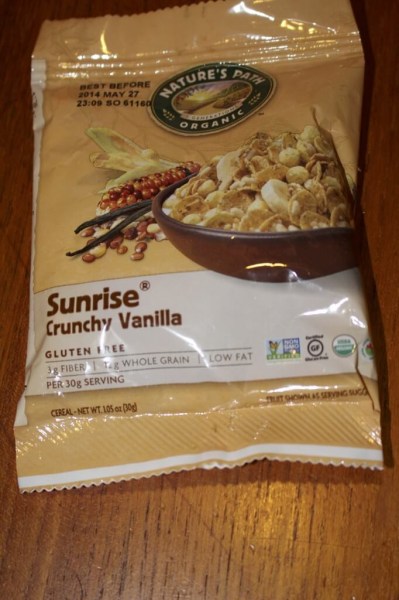 Nature's Path Sunrise Crunchy Vanilla Cereal – My kids are huge Honey Bunches of Oats fans and this seems similar. I put it in their cereal closet for them to find. I'm sure they will love it!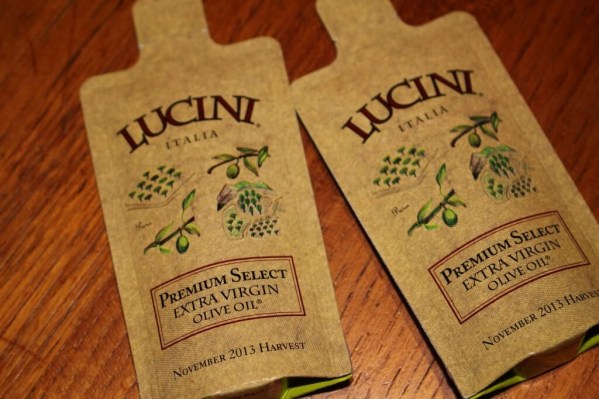 Lucini Premium Select EVOO – November 2013 Harvest – Saving this for ripe ripe tomatoes, fresh mozzarella, and basil. This olive oil has won BIG at all the international competitions and I can't wait to see the hype!
3B Bags Reusable Mesh Produce Bag I do *most* of my produce shopping at Costco so this isn't really for me,  but it's great to reduce packaging waste. You can also keep extra tennis balls, clean fine washables, separate yarn colors, or keep fruit flies off of your fruit!
Little Duck Organics Tiny Fruits Strawberry! Mango! You know what, I always give these to my kids. I'm totally eating them this time. I love them.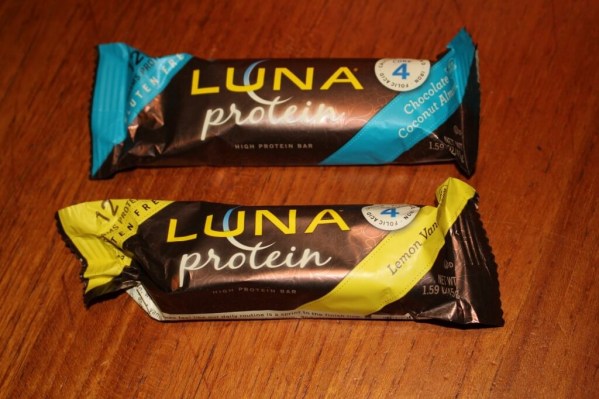 Luna Protein – Lemon Vanilla & Chocolate Coconut Almond I haven't tried these yet but I'm excited to. I eat a kind bar every morning for breakfast most days but I like to mix it up at night. I love lemon anything! If I'm not careful the husband will steal the top one.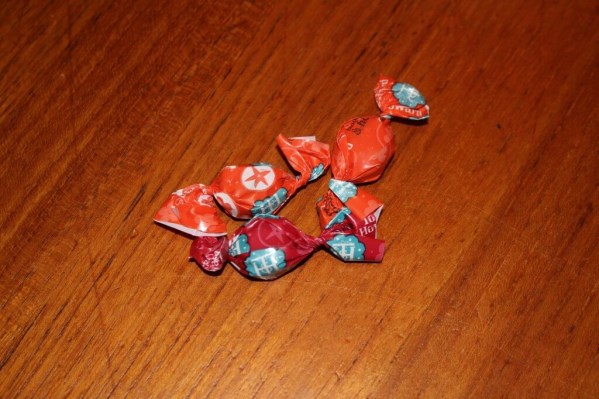 3 pieces of Torie & Howard organic candy – Daddy had the red one (pom & nectarine) and the orange ones (blood orange & honey) went in the Easter basket. If I had received the pink grapefruit they would have gone in my mouth.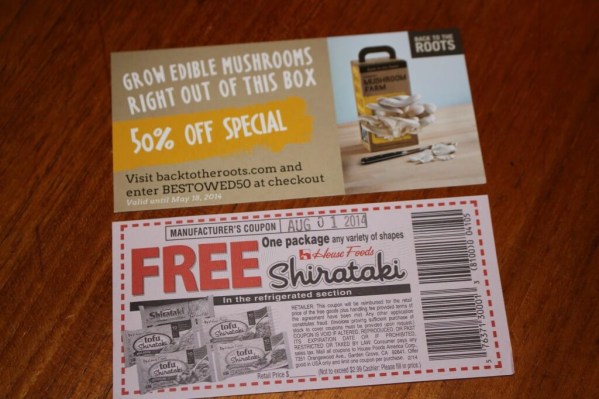 Grow a mushroom kit special – 50% off
Coupon for Shirataki noodles – I can't stand them! I'm passing this coupon along! I'm all for high fiber substitutes but I cannot stand a whiff of fishy taste (has nothing to do with pregnancy)

Glories Sea Salt Potato Chips – I totally scarfed these last night when violently hungry. They are absolutely delicious.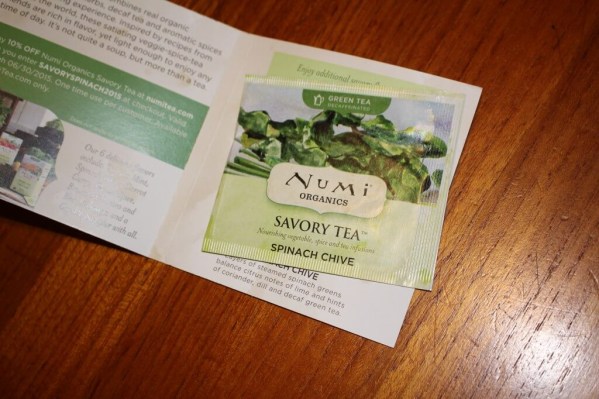 Numi Organics Savory Tea – Spinach chive – Even my husband wouldn't take this. He said he didn't care for the flavor blends. And that man will eat and drink absolutely anything.
Overall I liked the April Bestowed! A couple of misses but lots of great foods to try and all earth-friendly too!  If you want to subscribe to Bestowed Box, don't forget to use coupon code HELLOYUM73  to get your first box for $10! It's a great deal!
Check out all my Bestowed Box Reviews! You can also seemore Food Subscription Boxes or find more special diet/health-conscious boxes too.