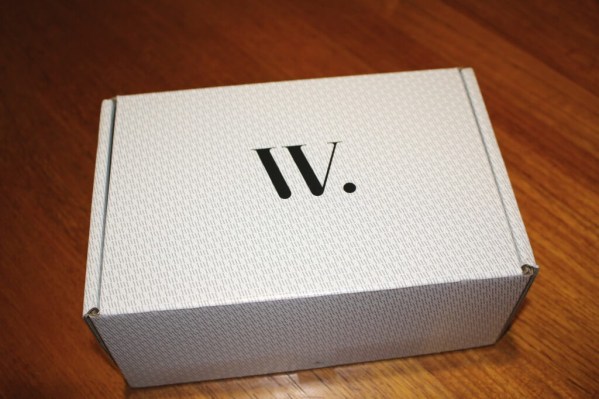 For April Wantable Intimates
Leap into spring with some comfortable intimates this month. Proving that performance can be sexy, Miel has the sweetest panties and soft bras in lightweight, breathable, and moisture wicking microfiber. Get your flirt on with sassy panties and camis from Honeydew Intimates with adorable lace details. We also have the softest socks from Adrienne Vittadini, and fun designs from K. Bell. Plus there are some great new items from Wantable favorites Steve Madden, Betsey Johnson, and St. Eve. Whether you're feeling playful or just want to lounge in front of the television for a chick flick, we have the perfect intimates for you!
The Subscription
:
Wantable
The Description
: Wantable offers both a beauty and a jewelry subscription box. Makeup boxes have 5 full-size premium makeup products selected by a makeup artist or stylist and application tips. Jewelry boxes contain 4-5 jewelry boutique items and expert accessorizing tips. New – the Intimates Box!
The Price
: $40 per month
The Coupon
: Save 10% and get your box for $36 when you sign up for a subscription!
April 2014 Wantable Intimates Box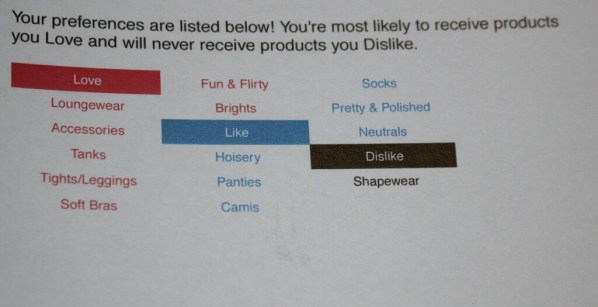 Um, I forgot to change my preferences. BAD. I got a duplicate item from last month (different color), but great item, so I'm happy with that, and socks. boo-hoo! I don't agree with Wantable's height rating on their socks, and it's the one item I'm super picky about.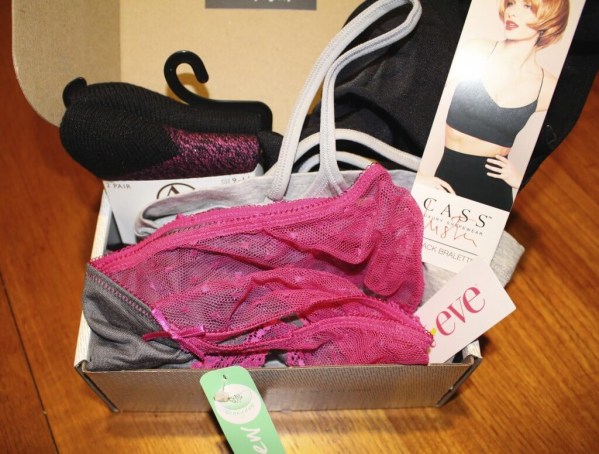 Love the color scheme in this Wantable box! Definitely my thing!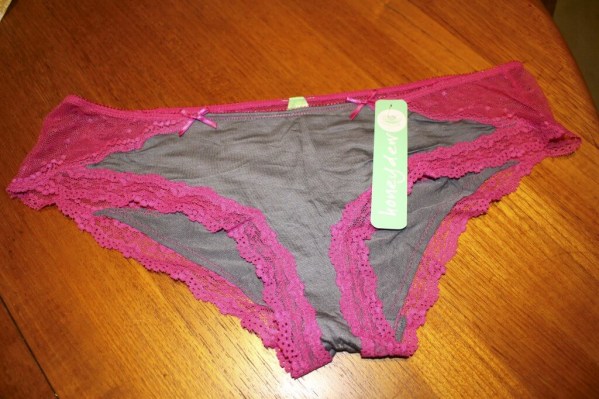 Honeydew Scarlette Hipster ($14) totally in love, this is the cutest pair of undies I've seen in my life. And super soft. I love everything about it, especially the double bows.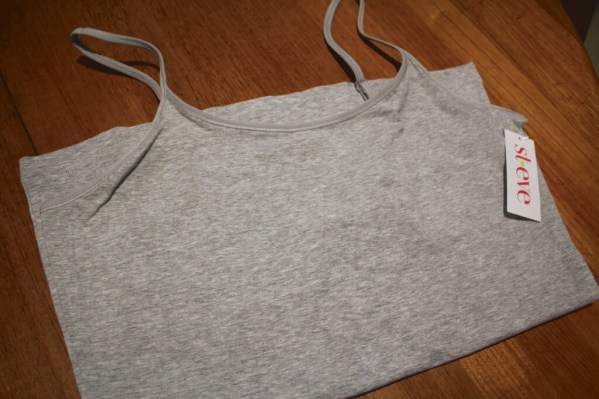 St. Eve Tunic Cami ($15) Nice basic cami, the edges are curved. This is a great spring under cardigan thing or for summer lounging.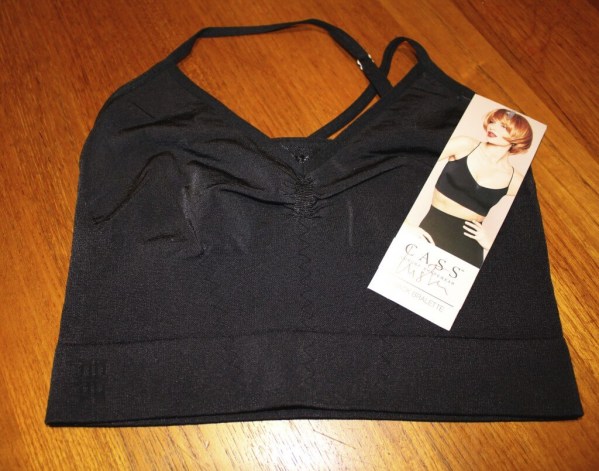 Cass Bralette ($38) Looking similar to last month (this one's in black!), but this is a great bralette!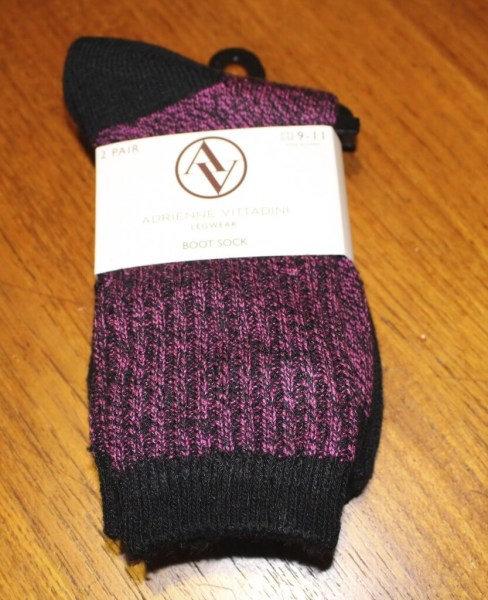 Adrienne Vittadini Boot Sock ($18) Well, they are a cute color. FYI, Wantable believes that anything that ain't up to your knee is a short sock. How anyone could call a BOOT SOCK short is beyond me. I think my MIL will like them. I think it's snowing there right now still. She'll get the next two months out of them. Me, I bought my summer walking sandals already and I'm ready to go. Re-homing these ASAP.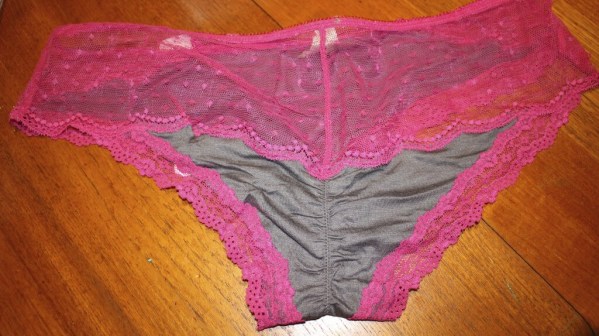 I couldn't help a final look at the backside of these undies! Ruched buns, beautiful detailing on the mesh lace, I can't believe the retail on these guys is only $14.
The total value of my April Wantable Intimates box is $85. In love with the undies, can definitely do without the socks – but that's my fault. I love how there is a mix of products, but I'm not sure how much longer I can subscribe to this box until post-baby. I am thinking about switching up to accessories for the summer – I tend to wear a lot more jewelry in the summer time to accessorize my basic look!
Visit Wantable to find out more about all three of their subscriptions or to subscribe! You can save 10% and get your box for $36 when you sign up for a subscription.