I'm feeling soooo much better and mostly over the crud that has kept me down the past month and a half! But I've been laying low anyways because, well, I'm still recovering!  I also had an assignment to turn in for my classes that just didn't want to get done. I finally finished it!  I'm going to be back later this morning with a bunch of reviews and also today is Julep day!
Even though this is adorable, I'm so done with the snow. Alas, looks like we're getting more on Tuesday. I guess pizza day/Costco day will be next Thursday. I can't do our shopping every 7 days anyways! When you buy a costco tray of apples and 9 pounds of oranges, you need slightly more than a week to use everything up! I'm so happy it's fruit season again and so are the kids. Each day I perform my essential motherly duty of cutting fruit. The cutting of fruit is basically my #1 job as a mom (seems that way anyways because I spend so much time on it!).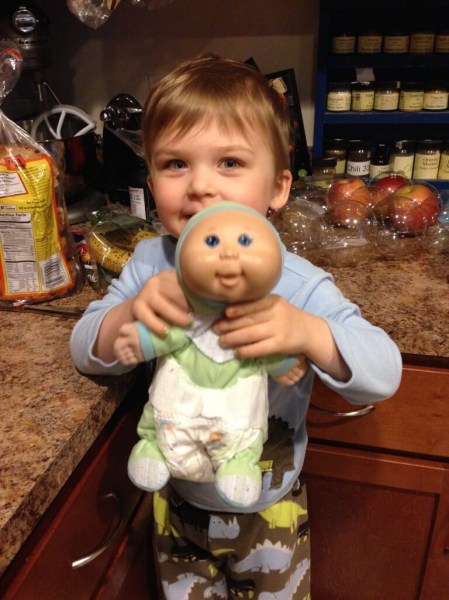 My little guy is into playing baby this week – it's soooo cute! I still wish he had attached himself to something besides a $9 baby doll so he would have something nice when he's older. But that's his baby!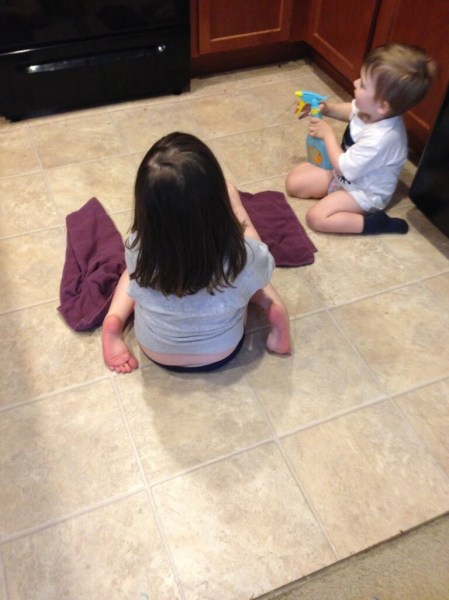 We cleaned the kitchen from top to bottom on Sunday and I had 2 excellent helpers. Wondering how I am going to manage to get them to help with the bathrooms this week. They aren't all that big! For sure I'm sticking them in the tub and letting them scrub!
Did you get Frozen on pre-order? Amazon didn't only forget to deliver mine on Tuesday – they didn't even send it out from the warehouse until 7:18pm! And then they tried to tell me it was still getting delivered on Tuesday! I was like no, please please tell me what company is out delivering in suburban DC at 8pm on a Tuesday in March, because I'd really like to know. Next time I'm getting it at Costco. It was the same price. (But I did get $10 back from Amazon because they sucked).
I'm linking up with Thursday Thoughts with Jennifer!