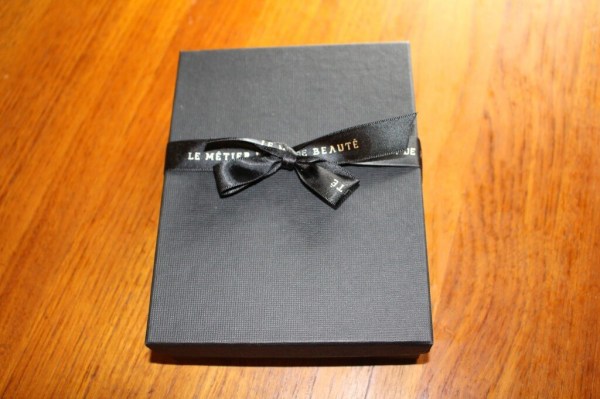 LMDB's Beauty Vault VIP was "late" for March – it arrived March 8! Hah! They ship so early that I was surprised to receive it a whole week into March. This is one of my favorite from this subscription box so far, because it included an item I never ever receive in subscription boxes!
The Subscription: Le Métier de Beauté Beauty Vault VIP
The Description: NOT AVAILABLE AGAIN UNTIL NEXT YEAR. Le Métier de Beauté experts will send you a carefully curated full-sized product or assortment of products shipped right to your door. One full-sized item or an assortment of items will arrive at the beginning of every month. Also available, the Monthly Kaleidoscope Program.
The Price: $348 per year
March 2014 Le Métier de Beauté Beauty Vault VIP
This box is different every month! It always has a handwritten note and usually comes in a gift box. But not always!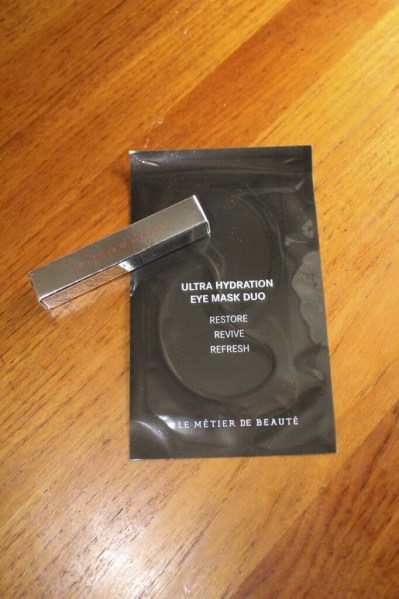 March included two items. The first:
Le Métier de Beauté  Ultra Hydration Mask Duo ($18.75) I'm saving these puppies for a special occasion! "Perfectly shaped translucent treatment patches help restore the delicate under eye area with an infusion of moisturizing actives. Featuring patented technology, the seaweed-based mask immediately cools, delivering tuned hydration to deeply quench and refresh tired skin. "  LMDB wants me to apply as desired, daily. I am literally laughing out loud. Love getting this box so I can try it out, I would never drop $150 on a box of undereye patches!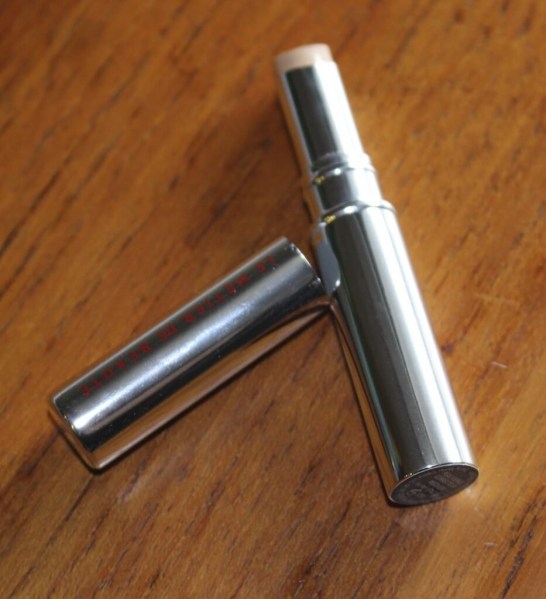 Le Métier de Beauté Peau Vierge Correcteur Concealer  – Medium ($95) This concealer encourages collagen production, diminishes the appearance of dark circles, softens lines, blurs blemishes and tightens the look of pores within a week of daily use. I haven't tried it yet as I am considering swapping this for the light shade – I think medium is probably too dark for my skin. Besides that, I am excited about it!
With well over $100 in value (almost $115) I'm extraordinarily pleased with the value of this month's box and I will use both items (well, as long as I can swap the second!).
Visit Le Métier de Beauté if you want to find out more about the brand (this box isn't currently available for subscription). Check out all my Le Métier de Beauté Beauty Vault VIP Reviews! Don't forget to take a look at other Makeup Subscription Boxes.