The March Citrus Lane boxes were some of the most played with ever kid/baby subscription boxes that we've ever had! They were such a hit. This month Citrus Lane had sent out subscriber credits to everyone that you could use on add to box items. I've never added anything to my box and it was a nice surprise for the kids. We got an Easter book and some reusable snack baggies. It was a nice way that I got some extra value out of my subscription – I got both items totally free!
This was a cute book and the kids loved it!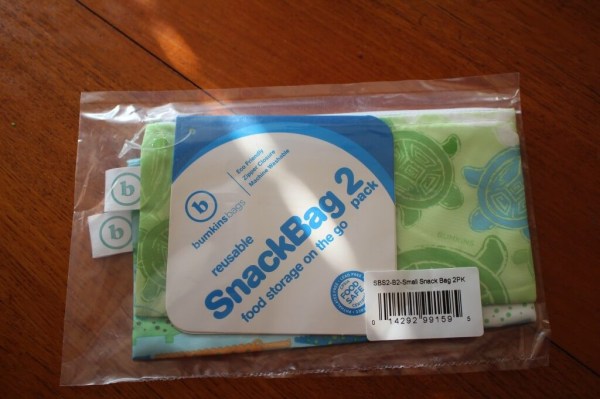 We're using these snack baggies for E's lunchbox!
The Subscription
:
Citrus Lane
The Description
: A box of 4-5 great items per month for your child aged 0-5 years old.
The Price
: $29 per month, down to $19 per month on a long subscription
The Coupon
:To save $20 on Citrus Lane, just use coupon code 
MOMSPLRG20
 when you check out.!
March 2014 Citrus Lane Reviews
It was love at first sight for the March Citrus Lane for my daughter. She was, however, uninterested in the car, and promptly decided to gift it to her brother.  She doesn't play with dolls but her preferences are definitely on the pink spectrum.
Hello Books Create Your Own Adventure Story ($9.95)  We opened these up yesterday morning and had several hours of creative playtime with them! My son got the monkey one and we had tons of fun placing the stickers on and making up stories!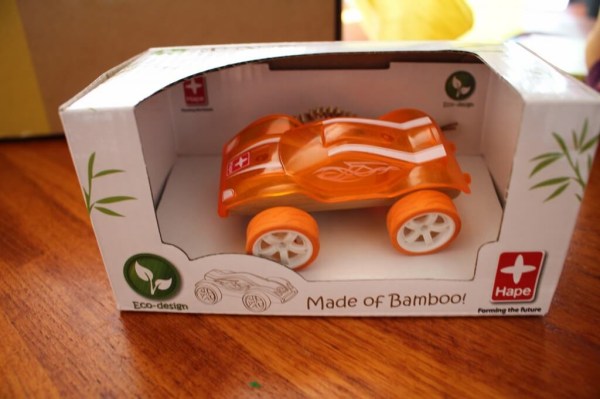 Hape Bamboo Car ($7) This wasn't a hit with my daughter but my son beelined toward it when he walked in the door after Thursday preschool! He grabbed it and instructed me to open it right away.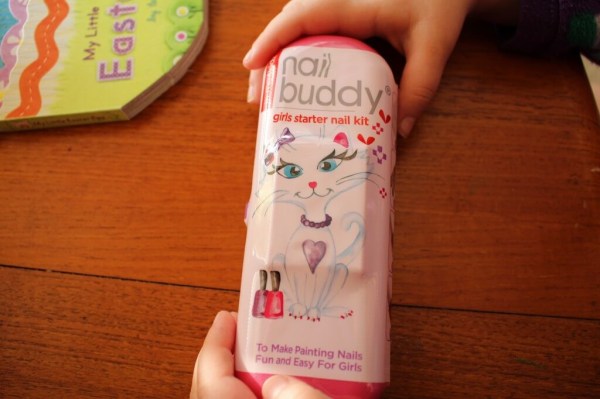 Me4Kidz Nail Buddy ($5.25) As you can see, this girl was not about to let this one go. She was so excited to have her own manicure kit. She loves doing her nails. This was a huge hit. My son got the Medibuddy first aid kit and it went right into the stroller.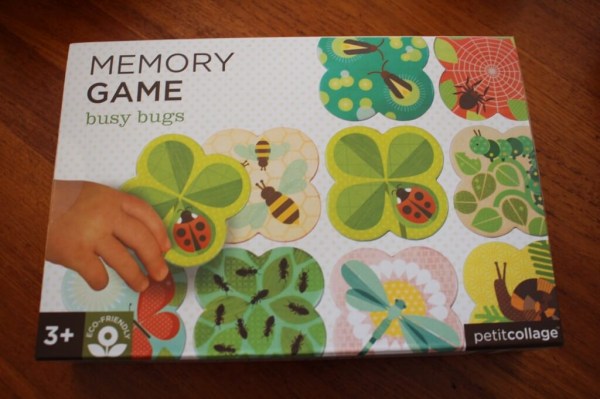 Petit Collage Memory Game ($16) My daughter is addicted to memory games and this one is super cute. The pieces are nice and large and thick and just super sturdy – and there's only 24. She got a different one for Christmas and there's like 100 cards and I cannot deal with it. We don't even have the room to lay it out. This one is beautiful and will be replacing that other one!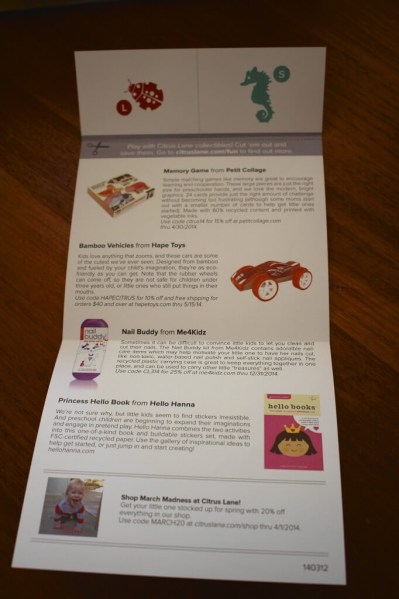 Of course there's always the information card! It's one of the best information cards but I rarely read the Citrus Lane one because I just don't need to. Kids' products are rarely mystifying.
Here's my son's March Citrus Lane. I was pretty surprised to see a significant variation because the boxes are usually just about the same.
E got eco-kids play dough ($8)  instead of the car.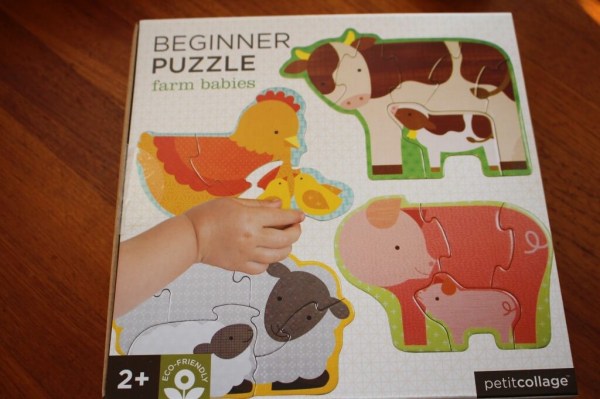 He got the Farm Animal Puzzle ($14) instead of the memory game. Also a big hit, the kids mixed and matched the baby animals even though they aren't interchangeable.
Both my kids' boxes were right around $38 in value this month! We loved everything we got and played with everything a ton. I also think anything in these boxes would have been great to save for a toy from the Easter Bunny! What did you get in your boxes this month?
Visit Citrus Lane to find out more about the box! To save $20 on Citrus Lane, just use coupon code MOMSPLRG20 when you check out.
Check out all my Citrus Lane Reviews! Don't forget to take a look at other Baby Subscription Boxes & Subscription Boxes for Kids.