I was soooo surprised to see our March Bluum box arrive in a plain brown (larger than the normal red) box! I had to open it right away because I just had to know what was inside that needed that much room! Bluum is already one of the larger boxes (as in the box itself) to begin with! This was a great box!
The Subscription
: 
Bluum
The Description
: Age-specific subscription boxes for babies and toddlers starting at $14.90. Each box contains 5-6 full-size products. Earn rewards points for reviewing products or opting in to that month's Bluum box to redeem for a free box.
The Price
: $24.95 per month.
The Coupon
: Save half off your first box with code
HALFOFF
.
March 2014 Bluum Box Review: Pre-K Boy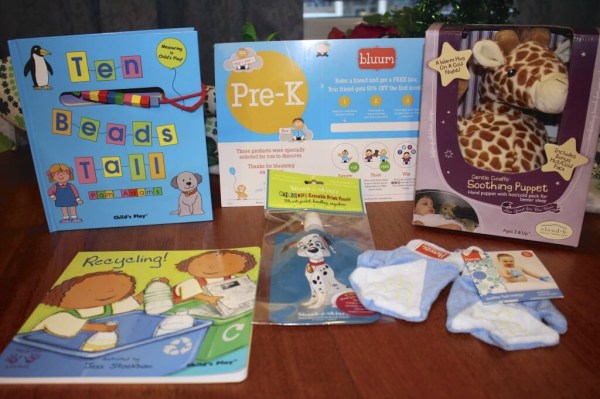 This month's Bluum was so big that you can see all our St. Patrick's Day stuff in the background 🙂 I've had better photo weeks than this one! Festive though.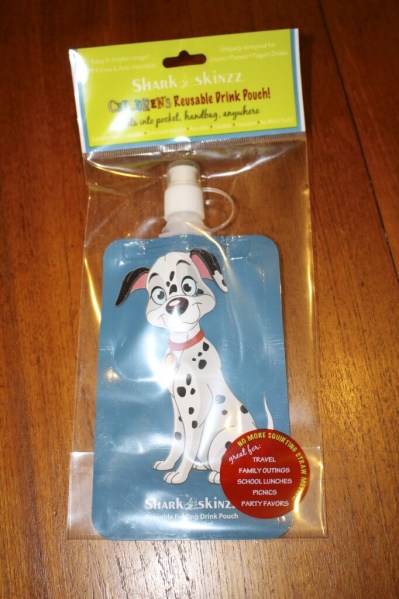 Sharkskinzz – Disposable Flask – Dalmatian ($4.99) They have some really awesome patterns but my son was thrilled with this one – mostly because it's blue! This is perfect for our outings – I often do forget to pack a drink and he isn't tall enough for the water fountain and getting too big for me to lift him up.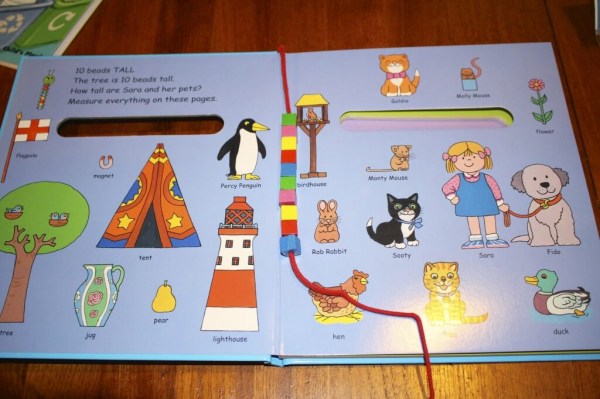 Child's Play – Ten Beads Tall Book ($8.99) I haven't played this with my son yet but my daughter is in love. We love the Child's Play publisher – all their books are fantastic!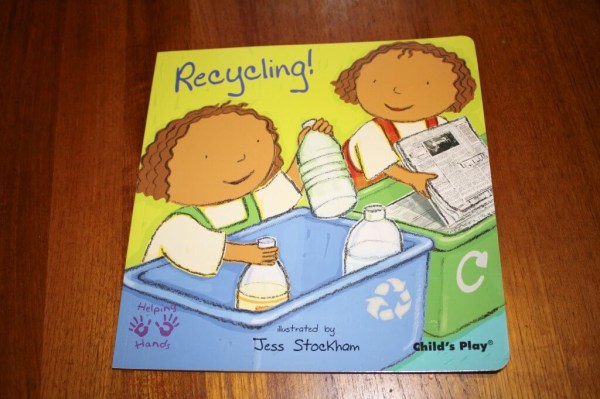 Child's Play – Recycling Book ($5.99) We are big recyclers and E knows how to recycle, but not why (same with big sister A). Loved this one!!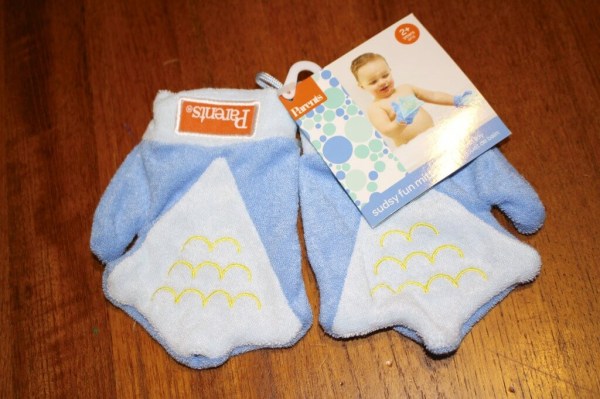 Manhattan Toy – Sudsy Fun Bath Mitts Fish ($5) Bath mitts! It was a real bear to get all the squigglies off of these. I am really growing to despise squigglies.
Cloud B – Soothing Puppet – Gentle Giraffe ($18.96) My kids' very very favorite subscription box products are all Cloud B so I was pretty psyched about this one. This one seems a bit odd, but I will say that my daughter often puts her blanket in the fridge to have a cold blanket. It may be more her thing than my son's!
Our March Bluum box had almost $45 in products and every one of them was fantastic! I was really really pleased with this box!
Visit Bluum to find out more or to subscribe, and use the code HALFOFF to save 50% on your first box! You can also heck out all my Bluum Box Reviews! Don't forget to take a look at other Baby Subscription Boxes & Subscription Boxes for Kids.