For March, I went for the Julep Modern Beauty box! I've done it once before, but it was a nail-centric box. This was definitely new to me to opt for beauty items over nails, but last month was so wonderful and I am still getting out a lot of mileage out of it because I upgraded, so I didn't really need new polishes this month. But I got 2 add-on polishes anyways! I was surprised to get this today because our walks were not clear and last time that happened our letter carrier did not deliver. I guess he was unenthused by the idea of delivering twice my normal haul tomorrow.
f you aren't a member yet, you can use code FREEBOX to go ahead and grab your free starter box! It's $3.99 for shipping and you can cancel – at any time. Plus you get free shipping at Julep! 
Updated June 1: New Mavens can customize their box as much (or as little) as they like. Sign up for 1 month and pay $24.99/month ($4.99 shipping for your welcome box), or sign up for 3 months and pay only $19.99/month (FREE shipping on your welcome box!!)! Take the Style Quiz  and enter FREEBOX at checkout to get your first box free. I totally recommend picking up the 3 month customizable subscription! I am loving being to pick out exactly what I want!
The Subscription
: 
Julep Maven
The Description
: Nail polish box and a beauty box. Get either 3 polishes, 2 polishes and a beauty product, or 2 beauty products per month.
The Price
: $19.95 per month
The Coupon
: Use code
FREEBOX
to get your intro starter box free! (Pay $3.99 shipping)
Julep Maven March 2014
FYI before I start you can save 35% on the Julep Luxury Lip Care Duo through 3/31 with code LIP35. You can also snag 25% off Julep Lip gloss with code GLOSS25. I like their gloss, I just didn't need any. I will probably pick up Posh (black honey) when available! You can see all the colors in the March Riviera collection here. The modern beauty box was apparently focused on getting your smoocher ready for some fun winter vacation action 🙂
Julep Luxe Lip Conditioning Treatment ($24) Better than sliced bread. It has shea butter and pumpkin seed oil and omegas and all sorts of fun stuff – green coffee bean oil! It smells absolutely divine!!! I will use this up in a heartbeat.  You need this.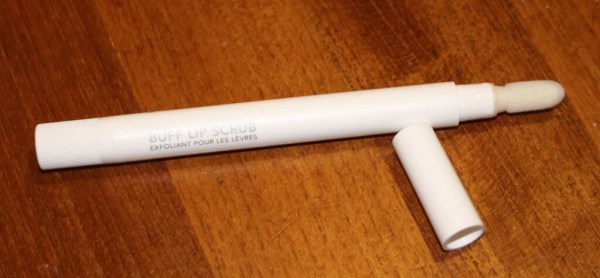 Julep Buff Lip Scrub ($20) This took quite a few cranks for anything to come up. I began to dispair but it finally popped up. I realized that the applicator is great because you don't have to use your finger to scrub it in. I think it worked well and was not overly granular!
These were exactly the colors I expected them to be. (It's a Pantone joke, get it? HAHAHAHA Ok, someone stuff Brandy gently back into bed because she needs more rest!)
Monaco – Bombshell – Pantone's color of Spring! 2014 ($14) "dazzling mariner blue crème" This is a gorgeous blue and as soon as my little guy sees it he's going to be all over it (he's currently sporting Julianne). This color in particular does actually scream Riviera to me! It's definitely an old word blue, springy, nautical, but not navy.
Rae – Classic With a Twist – Pantone's color of the year 2014 ($14) "radiant orchid crème" I love this color and want to marry it. It has a silver top and is therefore Special. I don't know why Monaco is not as special as Rae. I will buy all the Pantone colors. And hey, you should subscribe because I will exhort you to do the same because these two colors sold out in hours.
You can check out the rest of my Julep Reviews or sign up to get your free intro box – just use code FREEBOX to give it a try! (Pay $3.99 shipping)