Ooooh it's Friday! It means nothing to a stay at home mom like me, except it's the last day of my weekend and it's raining! We're planning to clean and play and do crafts all weekend.  The kids are dead tired from yesterday's trip (I'm not sure why – it wasn't any more strenuous than any other trip!) and I think we are going to have some lazy time! Today I have some fun Costco finds for those of you who are Costco shoppers!
Of course we had pizza and frozen yogurt when we were there. This guy likes his pizza spicy and his frozen yogurt PLAIN!
This is a new item in the frozen breakfast section – Julian's Chicken & Waffles! I cannot find these anywhere online.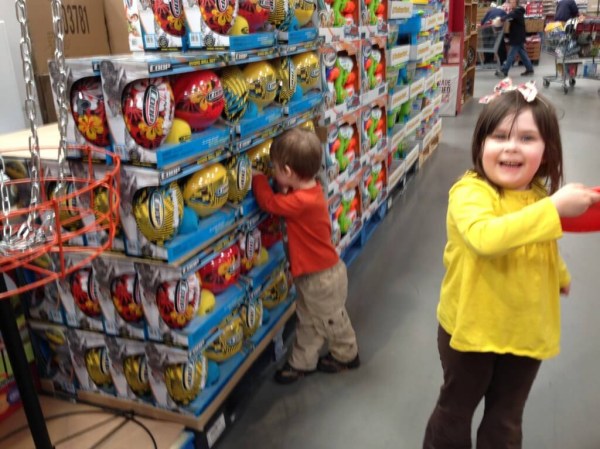 There's a new disc golf game, which my kids loved. If we had a yard I'd totally get it although I'm not a hipster and have no idea how to play.
And I think this is the find of the summer, and I think I'll pick one up for that price – a molcajete for $14.99! Or I could just buy the guacamole at the store, but this is so much more fun, right? Do they need seasoned? This reminds me that I bought some cilantro just because. I should use that.