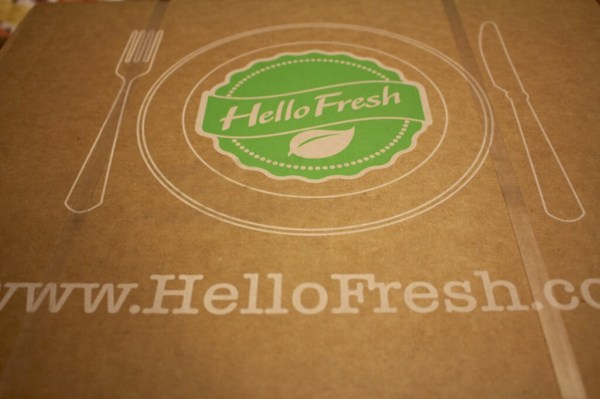 I'm slightly behind, so a quick look at my February 26 Hello Fresh delivery! Also FYI they extended my coupon so if you're interested in ordering, you can use code SPLURGE2014 to save $25 on your first order until 3/31! I get Hello Fresh most weeks. They have recently switched their huge thick padding to a thin mylar bubble liner, which I prefer (easier to dispose of). Hello Fresh always has more than enough ice in my experience!
The Subscription
: 
Hello Fresh
The Description
: Each week Hello Fresh delivers beautifully photographed step-by-step recipe cards, with the exact fresh ingredients needed to create a selection of new recipes.
The Price
: $69/week (59 vegetarian)
The Coupon
: Save $25 on your first order. Use code 
SPLURGE2014 
 . Expires March 31, 2014.
Hello Fresh Classic Box Review
Sweet Italian Sausage with Warm Orzo Salad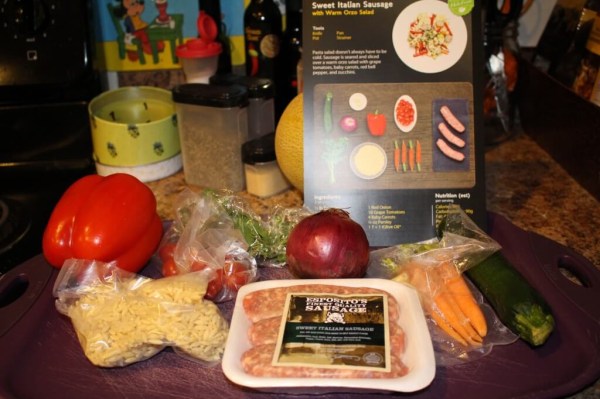 This recipe used some great artisan sausage (Esposito's) and the taste of the sausage was just perfect! I thought the recipe could have used a little something more in terms of seasoning beyond parsley, but it was quick and easy to do even with matchsticking the carrots. I love the rainbow of flavor!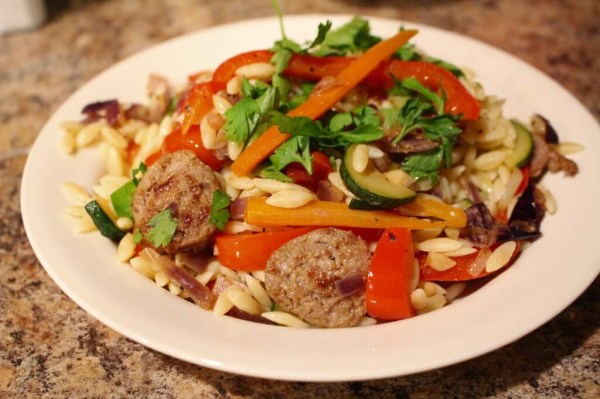 Cashew Chicken
I love anything with cashews! This one used honey in soy sauce and vinegar to make the sauce, which is easier than cornstarch. Not quite as thick, but easier, and it was tasty. I ate this one nearly 2 weeks after it was delivered (!!!) and the ingredients were still perfect. That surprised the crap out of me!
Meatballs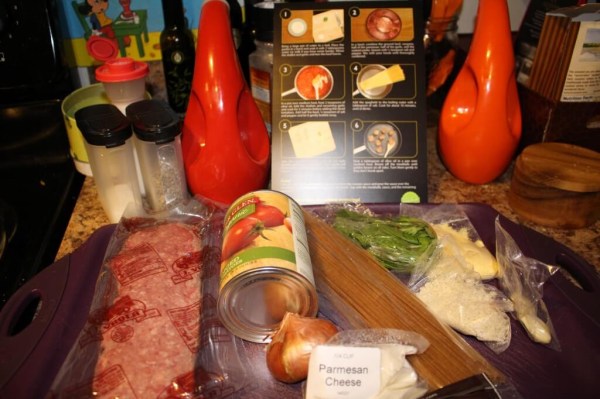 Who knows the official name of this recipe? I found that the meat was nice and firm and didn't need a binder like an egg (it used panko soaked in water, milk if you had it, which I did!). I think we could have done without the rolling of the meatballs in cornmeal to make them crispy.  Also I was a little concerned that this recipe did not specify to drain the oil out. There was a full half cup of oil and I fear that those without experience cooking wouldn't know that they should do that before dumping in tomatoes! But let's ignore that because this meal was freakin amazing. It also fed me and the kids multiple times!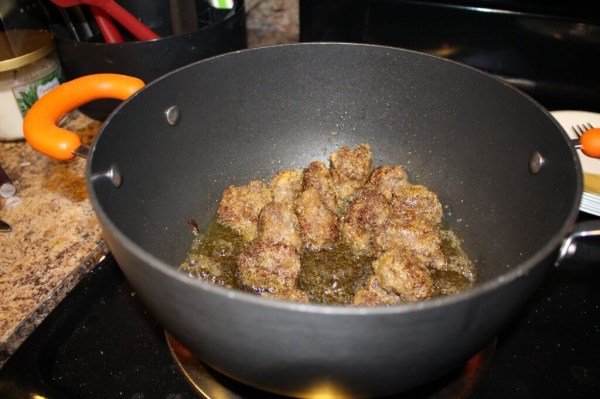 I could eat this again right now, one of my favorites! I thought when looking at the spaghetti (it was I think 5 oz?) that it would not be enough. But it made so much. I couldn't even eat a third of this meal at one sitting.
Menu selection for Hello Fresh is available for the week of 3/19, but that will reset after midnight tonight! The meals for next week are: Walnut Rosemary Chicken with Crispy Potatoes and Salad, Southwestern Stuffed Peppers with Quinoa, Teriyaki Salmon with Shaved Fennel and Grapefruit Salad, Tuscan Pork Linguine with Lemon and Chili, and Eggplant Parmesan Stacks with Arugula Salad!
Visit Hello Fresh to select your box for next week! Check out all my Hello Fresh Reviews and don't forget to take a look at other Fresh Food Subscription Boxes.