The February 2014 GLOSSYBOX was amazing! I loved everything about it – including that it actually arrived in February! It had some brand new finds plus some old favorites. Definitely a winner this month, and I love how everything in my Glossyboxes is always large enough to really use (no teensy samples for the most part) and the boxes as always are so sturdy and reusable!
The Subscription
:
GLOSSYBOX
The Description
: 5 deluxe travel size beauty products a month. All luxury products.
The Price
: $21 per month
The Coupon
: Get a complimentary Fresh Lotus Youth Preserve Face Cream in your first box! Use code 
GBFRESH
February 2014 GLOSSYBOX
I never do, but this month I looked at the information card first. I was excited to see there was basically something for everything in this box!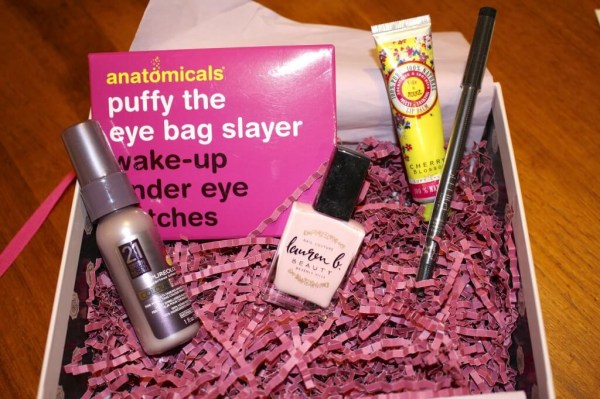 The February Glossybox was super girly – pink squigglies, pink packaging, pink polish, pink lip balm, and sultry black eyeliner. YES!
Pureology Serious Colour Care ($3.58) This is basically a do it all hair color protector and uses a keratin and nice oils to do it all. I was excited to get this because I just ordered my next Madison Reed color (go see my current Madison Reed coupon, it rocks!) and I want it to last as long as possible!
Sumita Beauty Kala Color Intense Pencil ($15) I sampled this brand of eyeliner in my Birchbox so I was psyched to get the full-size, as I'd loved it! It goes on super smooth and is a great dark color.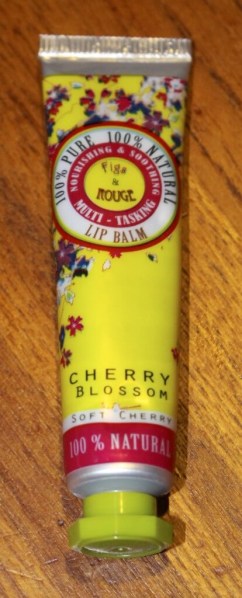 Figs & Rouge Cherry Blossom Tinted Lip Balm ($9) I have never been so excited to get a repeat in my life! I am pretty sure my last tube of this – which I loved to pieces – came in my GLOSSYBOX. I didn't actually use it all up – my three year old son sort of gets obsessed with certain caps/tubes of stuff, and this was his favorite. It is featured on my mattress. 🙂 This is such a beautiful perfect lip balm. And we both like to wear it too!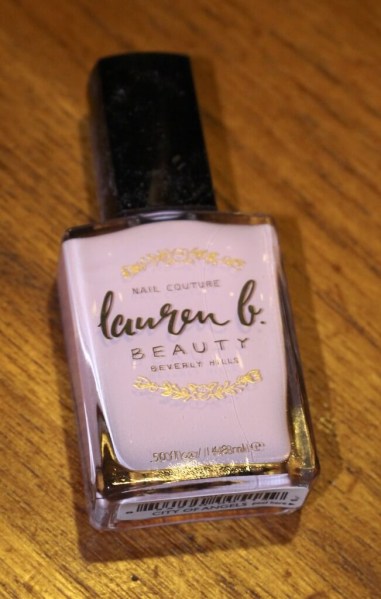 Lauren B Beauty Nail Couture – City of Angels ($18) This is a bit less purple than the photo shows! I don't often get the perfect pink polish but this is it. Pale pink, despite my love of all things purple and weirdo nail polish, is really my favorite color to wear. I… may have to hide this from my daughter.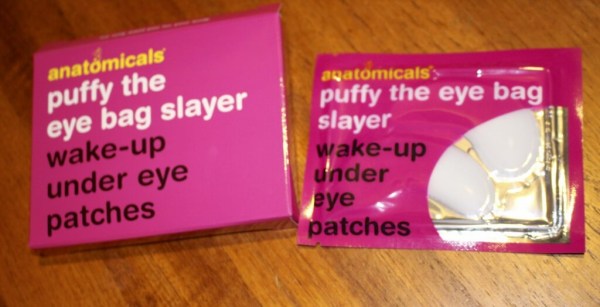 Anatomicals Puffy the Eye Bag Slayer Wake-Up Under Eye Patches ($11.29)  I love/need these and I was super pleased to find there were so many packages included. 3 sets. They really do help to freshen up after a sleepless night.
February's "Box of Love" was one of my very favorite Glossyboxes ever plus had a total value of $56.87! What's not to love!
Visit GLOSSYBOX to find out more about this subscription box! You can also see all my past Glossybox Reviews and check out more beauty subscription boxes in my giant list! You can also get a complimentary Fresh Lotus Youth Preserve Face Cream in your first box! Use code  GBFRESH .