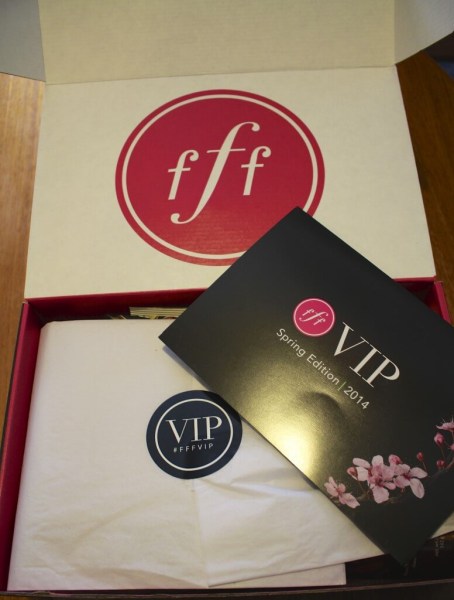 I was delighted to find the Spring FabFitFun VIP Box waiting for me as we left for our playdate today! Of course that meant I had to wait until we got back! Pure torture! This month FabFitFun sent me a box for my review, so that means my box will be up for a giveaway as soon as I get it in! Hooray! This is one of my favorite boxes, and I hate having to wait 3 months every time for it. So worth it though!
FYI before we get started, the Spring box is still available! Use coupon SPRING5 to take $5 off! Just visit FabFitFun VIP Box to pick one up!
The Subscription
: 
FabFitFun VIP Box
The Description
: FabFitFun VIP subscription box is a limited edition, seasonal gift box curated by Giuliana Rancic and FabFitFun. FabFitFun VIP aims to send the best in beauty, fashion, wellness, and fitness delivered to your doorstep four times per year. The box includes full-size products and premium items.
.
The Coupon
: Save $20 on an annual membership – hit join now & find the big red holiday special link. Use the code for an extra $5. Use code 
SPRING5 
to save $5!
Spring FabFitFun VIP Box Review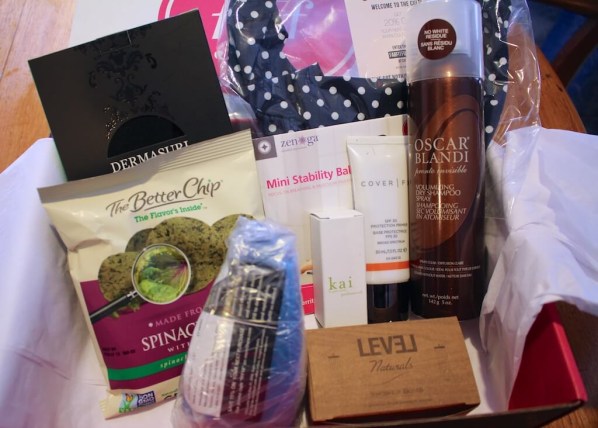 I was totally thrilled to find that this box had no squigglies. They were out of control last quarter! I was so excited by my first look at everything! I hadn't seen full spoilers yet of the Spring FabFitFun VIP Box!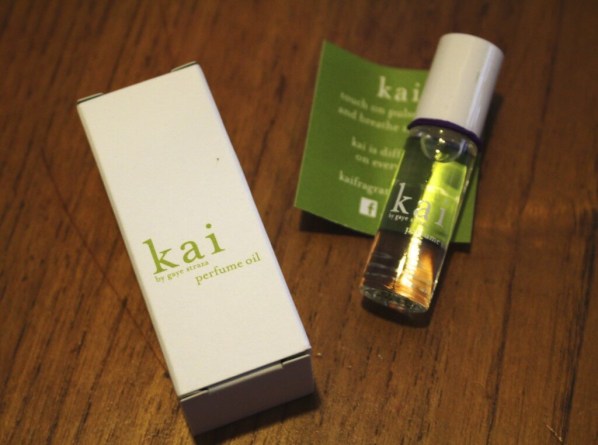 Kai Roll-on Perfume Oil ($48) I wasn't the hugest fan of this when I got it in a Popsugar box last year, but it grew on me. I just put it on again and my daughter came in and said WHAT IS THAT DELICIOUS SMELL?! It's a fantastic oil roll on and the scent really lasts, but it really needs to warm up on your body. I think this is a great scent to wear out on a warm night!
Cover FX SPF 30 Protection Primer ($38) I love this 2 in 1! This protection primer contains safe-to-use broad-spectrum organic sunscreens and has all sorts of anti-oxidants. Brilliant because the sun is out and I have to protect my skin!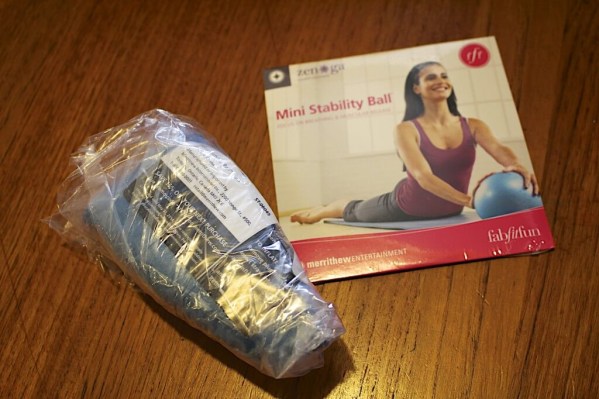 Merrithew Mini Stability Ball ($11.99) and DVD ($12.71) Oh look, FabFitFun included the DVD that Popsugar totally forgot in the March box! (cough). I was totally thrilled with this. Not only do I now have one pink and blue ball so my kids don't fight, I have the DVD to go with it. Now perhaps it will get used!
Dermasuri Deep Exfoliating Mitt ($20) With reviews like "disgusted and intrigued" how can I go wrong? I was thinking about not keeping this one until I read the reviews (check out the Amazon ones on the link). Definitely using! I kind of suck at using exfoliating scrubs anyways.
 Cult Gaia Turband ($48) Mine is the "Eva" – navy with white polka dots! I didn't remove it from the bag although I'm dying to try it on, as I am interested in swapping for another color! I looove this but it will clash with my black wardrobe!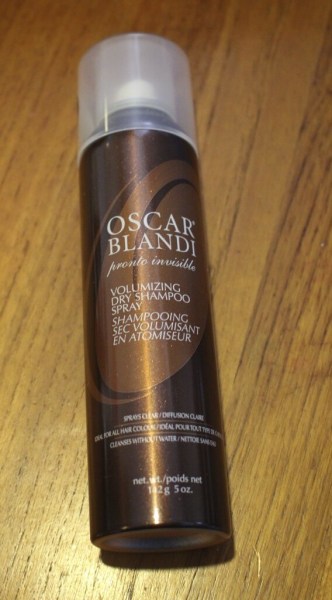 Oscar Blandi Pronto Dry Shampoo Invisible Spray ($25) I really cannot imagine not washing my hair for 3 days (seriously, doesn't your scalp get dirty? Do you not workout? I don't get it) but I still love dry shampoo because sometimes I can't fit that shower in until night time. It happens because I'm a mom, but 3 days? NO.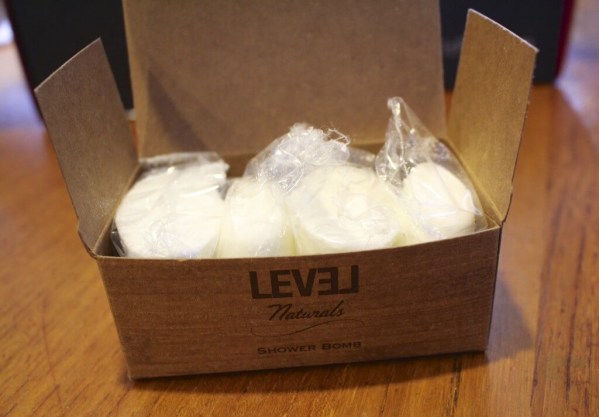 Level Natural Shower Bombs ($7.50) So excited to try these! Level Naturals also has their own subscription and their shower bombs are supposed to be amazing. I really could have used these last month, but I'm looking forward to using them just for the invigorating eucalyptus and mint and tea tree!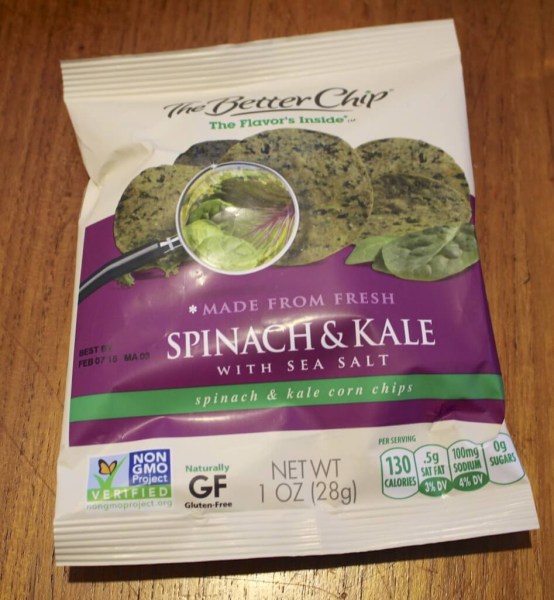 The Better Chip Spinach and Kale with Sea Salt ($2) I think I've had these in Jalapeno before? Or wanted them in Jalapeno? They were tasty and if they had them at Costco I'd buy them instead of regular chips but I wouldn't bust my butt looking for them.
The value of the Spring 2014 FabFitFun VIP Box is $213. I loved it! I'm going to marry it. No I'm not but I'm going to use everything in it.  It's also still available! Use coupon SPRING5 to save $5! Be quick because it will sell out in a jif.
See all my FabFitFun VIP Box Reviews or check out all the lifestyle & combo boxes in the subscription box directory!