I love Elizabeth & Clarke! It's one of my very very favorite subscription boxes! I do not see how you can not subscribe! Every quarter you'll get 1, 2, or 3 amazing super high quality shirts for $30, $50, or $60. I personally think it's insane to subscribe to anything but the 3 shirts per quarter. Just $20 for basic shirt perfection times three! The way this subscription works is that you can see the shirts ahead of time and choose from the 3 seasonal shirts or from the 2 "favorites."
The Subscription
: 
Elizabeth & Clarke
The Description
: Shirts by subscription. Designer-quality blouses delivered to your doorstep each season, without hassle or the department store pricetag.
The Price
: $30-60/quarter
Spring 2014 Elizabeth & Clarke Review
This quarter underneath the tissue I found that each shirt was individually packed in a large zipper bag for protection!
Did I mention I accidentally had my camera set on "food"? no? I did. So my photos are unnecessarily arty.
The White (100% Crepe de Chine) is a classic tailored dress shirt except with a great curved collar – a sort of cross between the traditional collar and a peter pan. I love the covered button placket.
The Arden (100% Crepe de Chine) is a bi-level sleeveless dress shirt and I love this idea for summer, where you can have a little topper (like a summer weight cardigan or a scarf) and then take it off to air out in your office! I can't go bare-sleeved personally but this is much more put together than a tank underneath a cardigan (let's just stop pretending that is business wear!). Love the details on Elizabeth & Clarke like the curved sides. I do prefer dress shirts that are made for a woman's body and they are hard to find.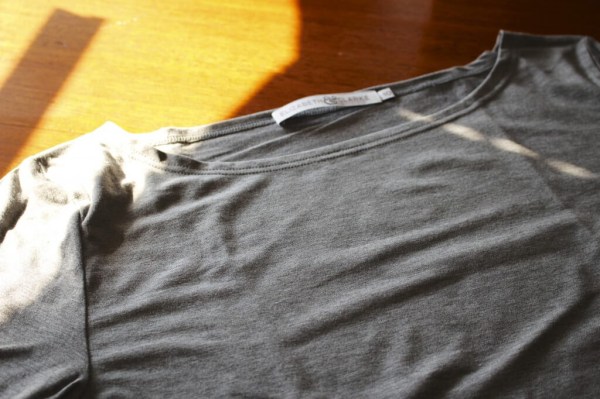 The Hutton (60% modal, 35% poly, 5% spandex). The first thing I noticed about this shirt besides its softness was that the sleeves were a nice normal length. Not too long and not too short. I hate really short sleeves.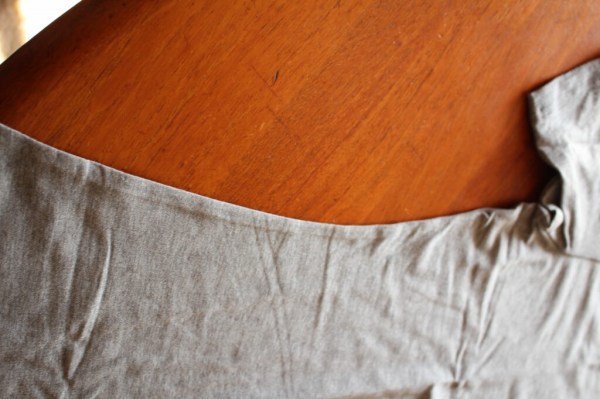 This is a fantastic boatneck with great tailoring!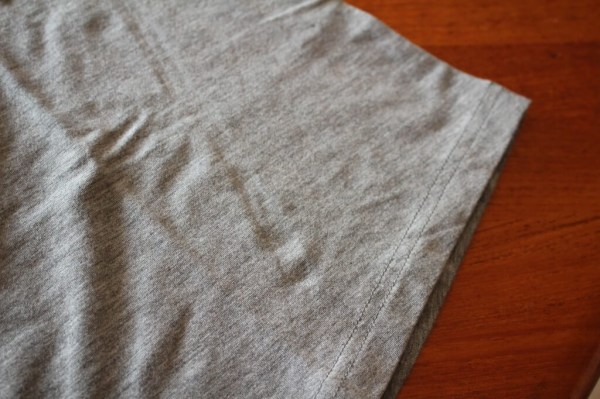 The hem is double-stitched on the Hutton – I always look at the construction of clothes like this and Elizabeth & Clarke has always exceeded any expectations I have with quality. I really don't know how they produce and sell the shirts so inexpensively at this level of quality. If you don't like them, you can return them with a prepaid label.
Visit Elizabeth & Clarke to subscribe or find out more! Check out all my Elizabeth & Clarke Reviews and don't forget to take a look at other Women's Clothing & Fashion Subscription Boxes.