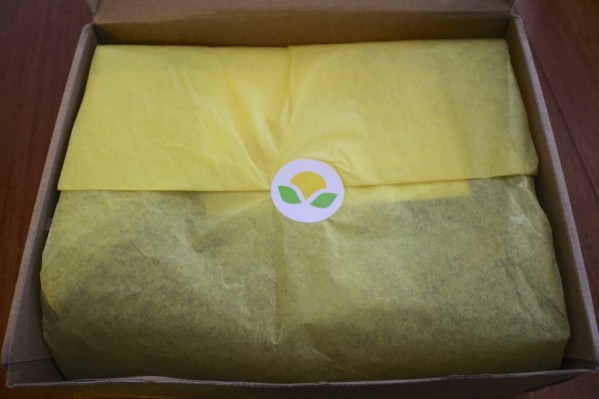 I love Citrus Lane for my older kids, and they graciously sent me a 0 months/newborn baby box to review.  This is the January box and it welcomes you to the new year with tons of bright happy color to chase away the winter blues. You can get your first Citrus Lane box for just $9 with my exclusive coupon! Just use code MOMSPLRG20. (New customers only, can cancel anytime after you get your first box, valid while supplies last!)
The Subscription
:
Citrus Lane
The Description
: A box of 4-5 great items per month for your child aged 0-5 years old.
The Price
: $29 per month, down to $19 per month on a long subscription
The Coupon
:To save $20 on Citrus Lane, just use coupon code 
MOMSPLRG20
 when you check out.!
January 2014 Citrus Lane Review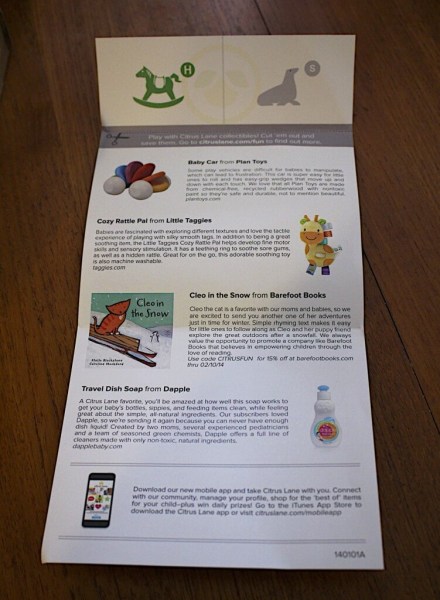 Citrus Lane information cards come with details on why the product was selected, the features, the producer's website, and any applicable coupons. You can also buy more or similar items in the Citrus Lane shop!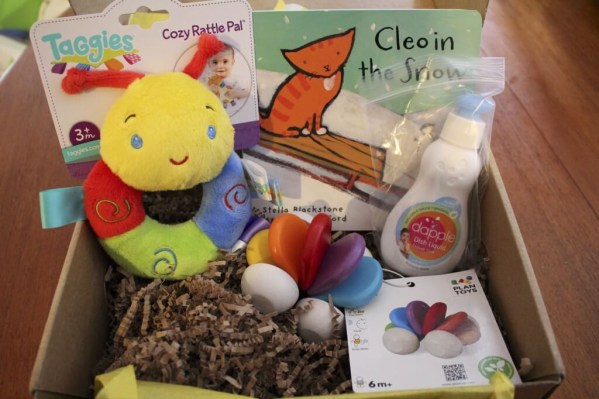 This box looked super cute! My kids have subscribed to Citrus Lane for a year now so I've never received actual baby items before!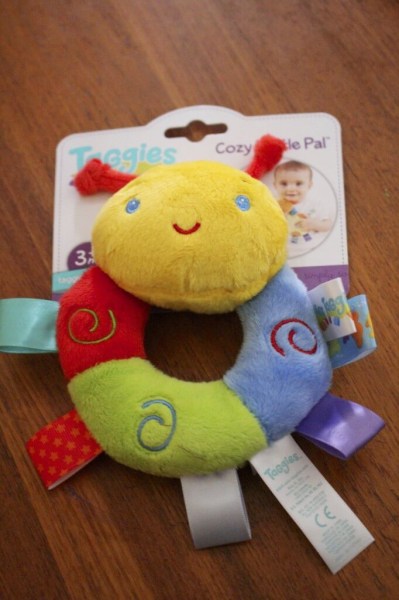 Little Taggies Cozy Rattle Pal ($12.99) This is so darling and I love Taggies! Both my kids have some sort of sensory obsession and children just love these loops of ribbon. This is easily graspable in fun colors.
Plan Toys Baby Car ($13.46) My kids did try to steal this one, which is great, because it means it will last forever!  I love Plan Toys because they are super safe – nontoxic paint, zero emission glue, and super sturdy. They last forever! I love how bigger kids can play with babies with these too.
Barefoot Books Cleo in the Snow ($6.99) I didn't realize Barefoot Books made board books. This is a cute, fun, book and I love that my big kid can read it to the younger ones. Very high quality.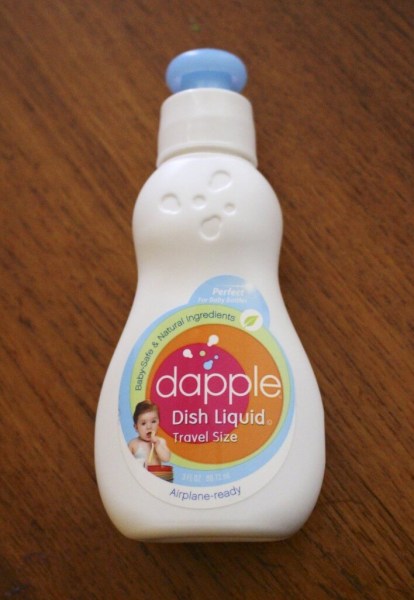 Dapple Travel Dish Soap ($2.29) I was scratching my head thinking to myself, why would I take dish liquid on a plane? Even a non-toxic one. And I realize that it's for cleaning baby items or pump accessories while you are traveling. Man, it's been awhile! Even if you don't need it for the plane, I have been in situations where it would be great to have this in the car!
The total value of this box was $35.73. Subscriptions start at $29 per month and this baby box is so cute and useful! I know when I had my baby showers (which were very small) I was really focused on the big things – gear and what not – that I never got any toys, and I was so sad! This would make a great shower gift! As a mom I was always so grateful for all the help I received in purchasing the big items, but the little things really made me smile.
Visit Citrus Lane to find out more about the box! To save $20 on Citrus Lane, just use coupon code MOMSPLRG20 when you check out.
Check out all my Citrus Lane Reviews! Don't forget to take a look at other Baby Subscription Boxes & Subscription Boxes for Kids.