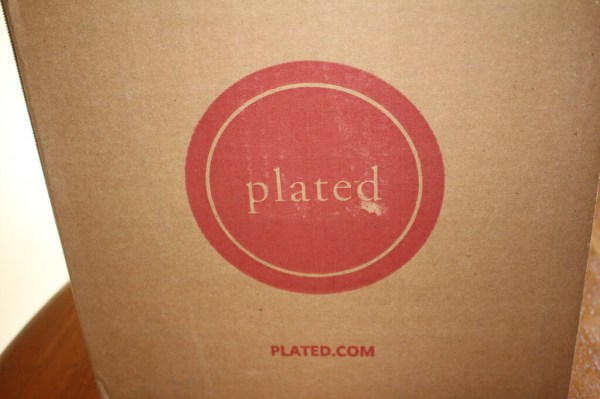 Plated is a dinner kit subscription box and I have been getting it about every other week.  I like Plated because you can get as few as 2 meals (for 2) per box, or lots more if you want! You can get 2 free plates in your first Plated box with code b0c635! And the menus are looking awesome! The delivery dates vary by zip, but I can get delivery on Tuesday and/or Friday. You can still order for this week, which is really cool, so if you got snowed on and don't want to go grocery shopping, get cracking!
I already ordered the chicken & the steak last week.
Potato-Crusted Pollock with Sweet Potato Parsnip Mash
Wild Mushroom-Miso Pot Pie
Winter Rolls with Wild Rice
Maple Brown Sugar Pork Chops with Brussels Sprouts Hash
Pan Roasted Chicken with Winter Vegetables, Figs, and Apples
Pomegranate Tofu with Warm Arugula and Squash Salad
Skirt Steak with Compound Butter and Pear Gorgonzola Salad
I think this week looks awesome!!! I want the lamb, chicken, beef, and cauliflower! Tough choices for me!
Pomegranate Glazed Lamb Kebabs with Cucumber Raita
Braised Chicken with Fennel, Orange, and Cardamom
Scallion-Ginger Roasted Redfish with Bok Choy and Rice
Orange Beef with Chinese Broccoli
Mushroom, Spinach, Squash, and Goat Cheese Quesadillas
Rosemary Braised Chard and Cannellini Beans with Mascarpone
Fresh Tagliatelle with Caramelized Cauliflower and Hazelnut Pesto
The Subscription
:
Plated
The Description
: Ingredients for chef-designed meals delivered to your door. You select the chef-created recipes on the Plated.com website and Plated sends you a box of food and recipes.
The Price
: $60 per week
The Coupon
: Use code
b0c635
 for 2 free plates – 50% off coupon!
February 7, 2014 Plated Delivery Review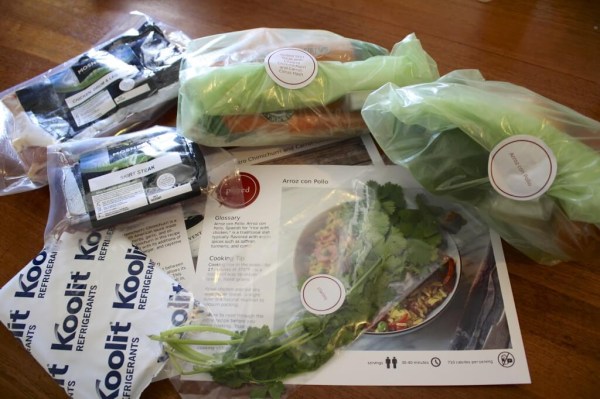 I was a little weirded out that there was only one ice pack in this box. The meat was cold, but not really really cold, and the ice pack wasn't totally frozen. If Plated sent it like this in the summer they would have issues! Fortunately they don't.
Arroz con Pollo
I'd never made this before, and this was a fun way to do it. It was a medium difficulty, which really just means more pans.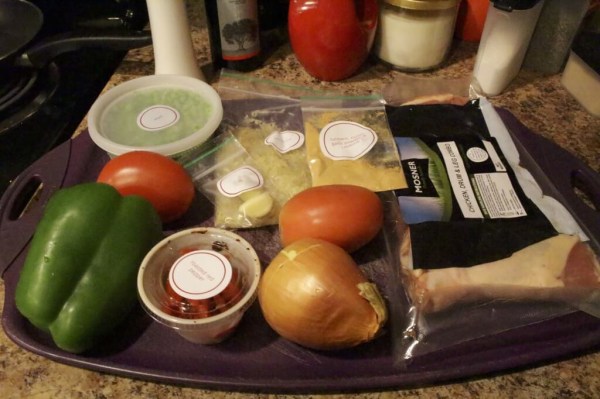 I love how there's a great big photo of how the finished product will look.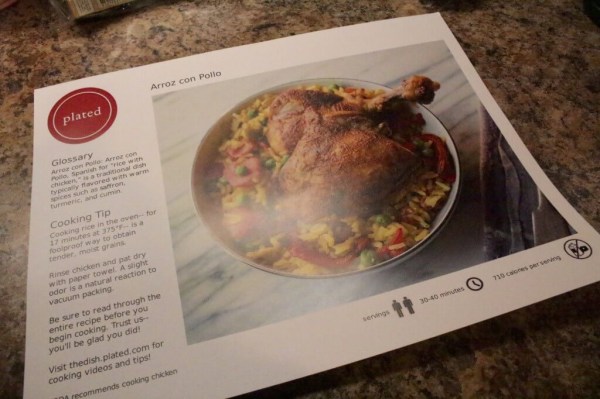 And the step-by-step instructions. It wanted me to discard the oil after browning the chicken, which I thought was dumb. I googled Arroz con Pollo recipes and found out there are a million ways of making this dish (not surprised!) and that nobody discards their oil. So I didn't. I thought it was wasteful to use another glob of oil, plus I am LAZY!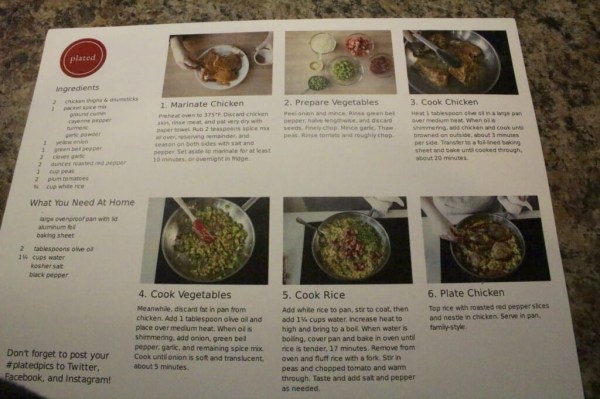 My rice was ready to go in the oven before the chicken was done, so I stuck them in together. This enameled cast-iron pan is from Costco. I prefer the easy cleanup of this pan to a cast iron one, and it's totally oven safe, which is why I used it for this recipe.
This was gorgeous and delicious. I felt guilty eating half because it was a ridiculous amount of food. REALLY.  This would feed four with a salad and a nice dessert.
Skirt Steak with Cilantro Chimichurri and Carrot-Citrus Hash
So pretty! I love steak and Plated sends extremely high quality steak. I always order the steak unless they do something weird and pair it with mushrooms 🙂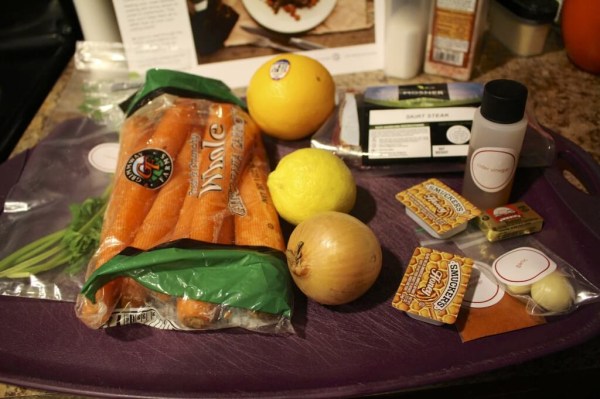 I don't recall the difficulty on this one. It was really easy, but my knife skills aren't great (and I am LAZY) and can never get everything minced as fine as they want it. I cooked up the carrots and prepared the chimichurri and as directed, turned my pan to high to sear my steak. I sure am glad I have this pan! If you don't have one like it, you can get a similar one from Lodge on Amazon. You have to have oven-safe cookware for some of the recipes in meal subscription boxes, no doubt about it.
Anyways, since it was cast iron, it probably didn't actually need to be on high, and 3 minutes + 2 minutes was a little too much for one of the pieces (just more medium than I wanted but still delicious). I'd never cooked a steak like this and it turned out really well, but it filled my entire apartment with smoke and set off the alarms (and I had the exhaust going of course!).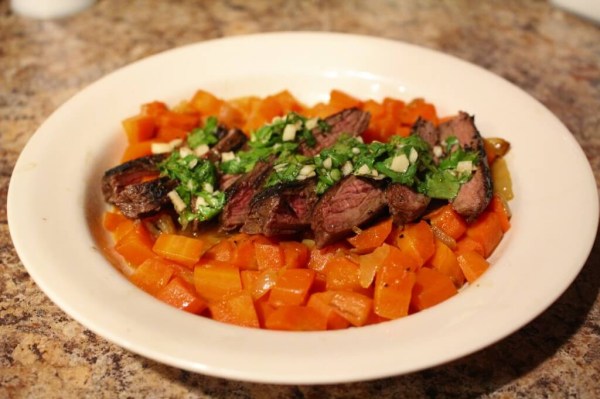 Gorgeous, delicious, loved every bite, what a fun idea. And I put the kiddo to work squeezing the orange and lemon for the carrots, too!
So that was Plated for the week! If you haven't joined up you can use coupon b0c635 for 2 free plates. Let me know what you are getting and what you made!
You can see all the meal subscription services & dinner kits in the directory plus all my Plated Reviews!