Treasure Pack is a relatively new subscription box – get up to 15 pieces of handpicked jewelry! Treasure Pack now has scarves and sunglasses too, which is really fun.  The box is shipped from China and takes a couple weeks to arrive. Mine was sent to Vermont, so my husband brought it home with him this weekend. It was shipped in a teeny tiny cardboard box but everything arrived just fine!
The Subscription
:
Treasure Pack
The Description
: Each month receive a pack of 15 unique and handpicked jewelry products from excess supplier stock. Now also offers scarves and sunglasses!
The Price
: $14.99 per month
January 2014 Treasure Pack Review
I was super interested to check out Treasure Pack because I had a few emails from readers wanting to know about the jewelry, so here it is! Several other bloggers did reviews of the prior month's box (see Erin's review of the previous box) and felt that it was more appropriate for a little girl or a teen, so Treasure Pack attempted to make the box a little more grown up. I'd say it really just depends on your own personal style and what kind of jewelry you'd like to wear. My favorite pieces – the India-inspired earrings and the bracelet/earring set at the bottom – aren't really "teen girl" jewelry, though there are still pieces in here that a teen would love. If you're interested in the box, pick out what you love and pass the rest on if it isn't your style!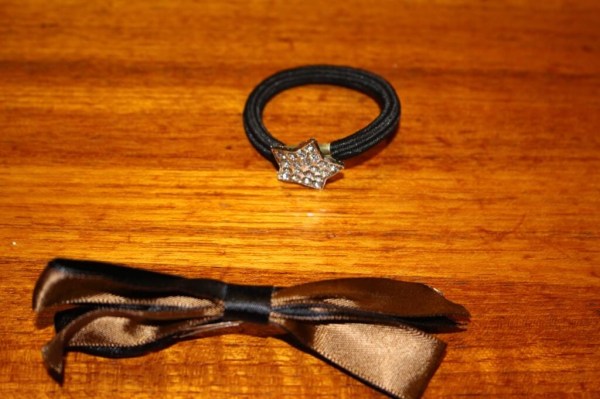 I was surprised to find two hair things in the box! I thought the ponytail holder was super cute, but didn't think the bow was much to write home about.
Two mouse rings. I am not sure why I'd want two, except they are different sizes!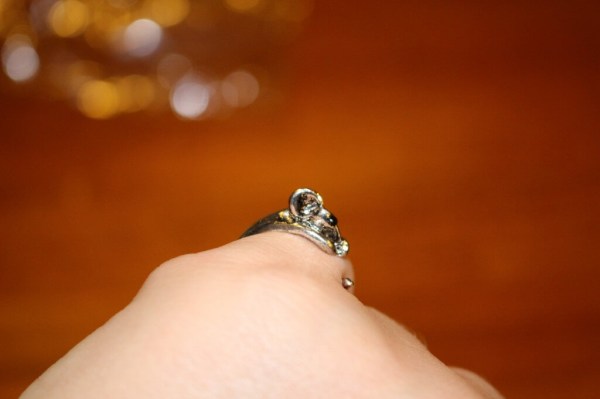 It was cute though! Teen friendly? Sure! Also a little quirky for an adult, so whatever floats your boat.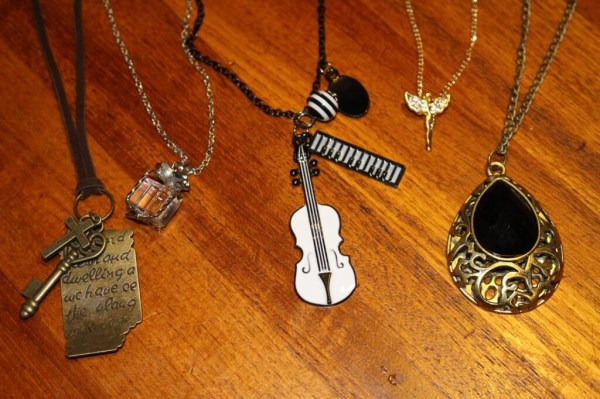 5 necklaces – probably the large pendant on the right was my favorite. Each of them had their own style, and if you want to accessorize like crazy every day and not repeat, Treasure Pack would be a great box for you. I could see a fashion blogger really going to town with all these pieces. Not every piece needs to be a $100 item.
I loved the dangly earrings on the left and could see having an outfit where I'd need those enameled droopy diamonds. The angel wing earrings were cute, but I think I'd like them better if they were each one wing.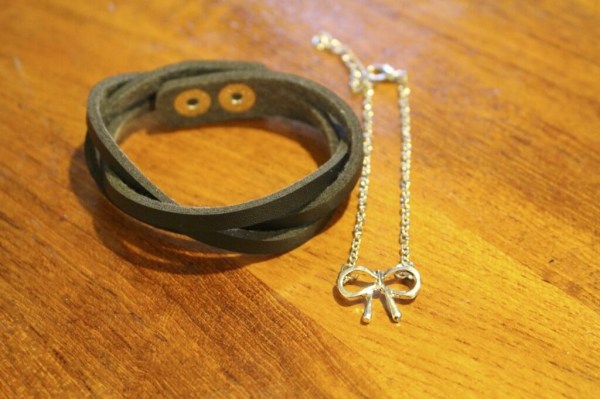 The bracelet on the left is a faux leather faux wrap bracelet, which is easier to manage than an actual wrap bracelet. The bow bracelet is quite dainty.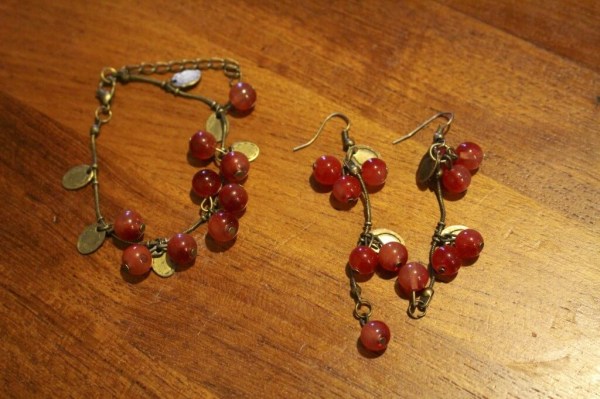 I really loved this bracelet & earring set and I could totally see myself wearing this one periodically. It would go great with my standard black outfit!
Treasure Pack isn't fine fashion jewelry, but it's nicer than I expected for $15 per month! There are some pieces in here that are definite keepers for me!  Visit Treasure Pack to subscribe or find out more, and check out all the jewelry and accessories boxes in my subscription box list!