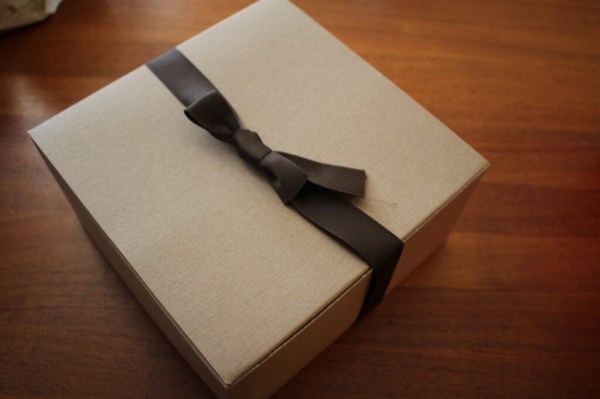 For completeness' sake, my last SeasonsBox! This subscription has changed ownership twice during my annual subscription, which is at an end with the January box. I was surprised to find that it wasn't in the new box of the last six months, but looked like the first boxes I received.
The Subscription
:
SeasonsBox
The Description
: SeasonsBox focuses on sending seasonally appropriate eco-conscious luxury and boutique items. All items are full-size. The boxes come beautifully packaged inside an outer cardboard box and are great to give as a gift just by itself.
The Price
: $35/month
January 2014 SeasonsBox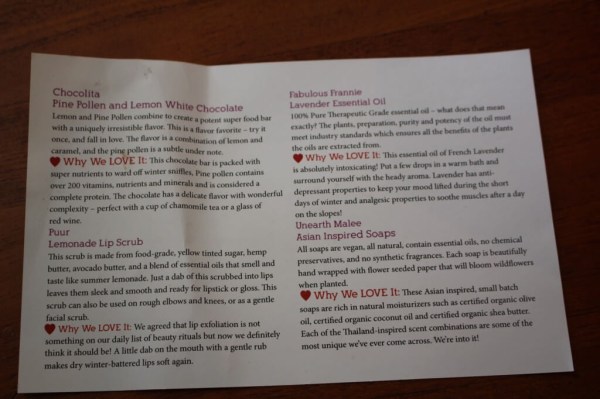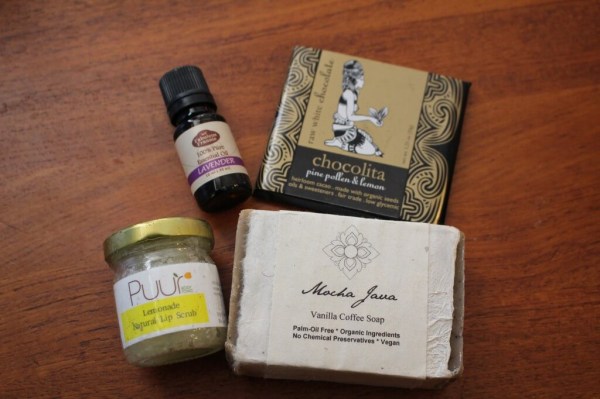 Fabulous Frannie Lavender Essential Oil ($3.95) Cannot go wrong with lavender oil!
Puur Lemonade Lip Scrub ($5.00) This is a great little scrub. I have enjoyed the Puur products.
Chocolita Pine Pollen and Lemon White Chocolate ($4.86) The weight of this item doesn't match the label! Oh well. Pine Pollen is some sort of antioxidant/aphrodisiac, but all I can think is that it's a terrible allergen. It's yellow and gets all over everything. Like that stupid edible green tea, it's something that Tim Ferris is into.
Unearth Malee Asian Inspired Soap ($6.50) In Mocha Java. My husband loves coffee and bar soap, and I don't either, so this will go to him!
Everything this month was full-size. It was terribly late, and had a total value of around $20. Which is a decent deal for the annual subscription (no shipping, fun new products), and terrible if you are on a monthly subscription. I'm looking forward to seeing what the new owner does with SeasonsBox. I don't know if this subscription can recover. I'd like it to!
Check out all my SeasonsBox Reviews to find out more. Don't forget to take a look at other Green & Eco-Friendly Subscription Boxes & Lifestyle & Combo Subscription Boxes.