I was feeling under the weather yesterday so no actual reviews got written! Hoping today will be a little different. The Olympics start tomorrow right? I'm going to have to set up the TiVo, but really, what's up with the actual Potemkin village? How is the athletes' village? And when are they going to start getting sick from that water? And yeah, all those double toilets are totally real. Is it a big joke or a reminder that not everything is up to Western building standards (but really, shouldn't a 6 billion dollar Olympics be there?).
Here's a quick peek at my day yesterday 🙂 I don't even remember what my daughter was asking for, but she negotiates everything. It's completely exhausting. I am sure she wanted an eeny weeny bit of something!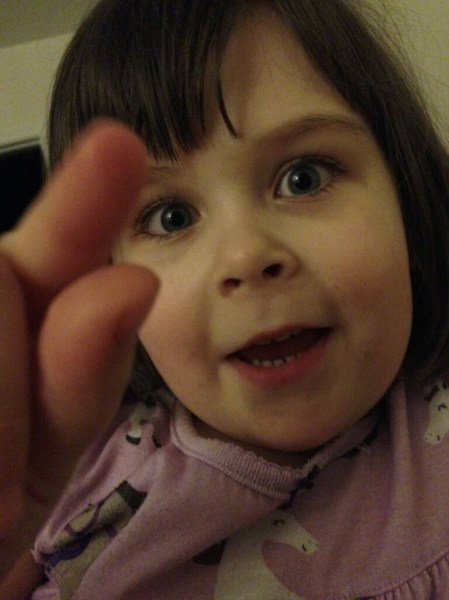 This came home from my son's speech therapy preschool. I was thinking a picture of a diaper clad butt and the word "dipe" would have gotten at the same sound…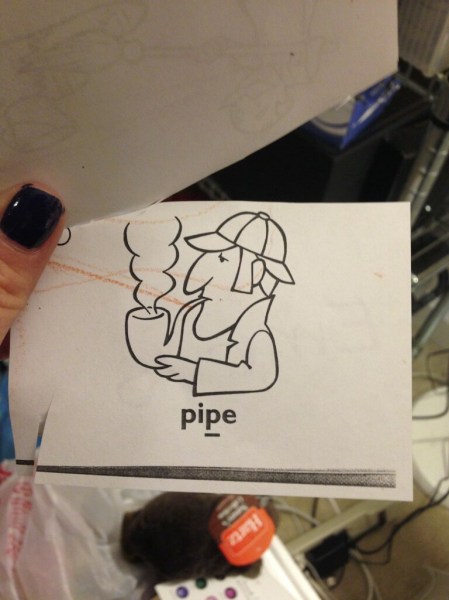 Yes that's another beaver right there at the bottom of the pipe picture. Then we did something totally normal. Hooray!
I took a nap on the recliner. He woke me up by rummaging in the kitchen, and all of sudden this dude is rocking the TruMoo straight out of the carton.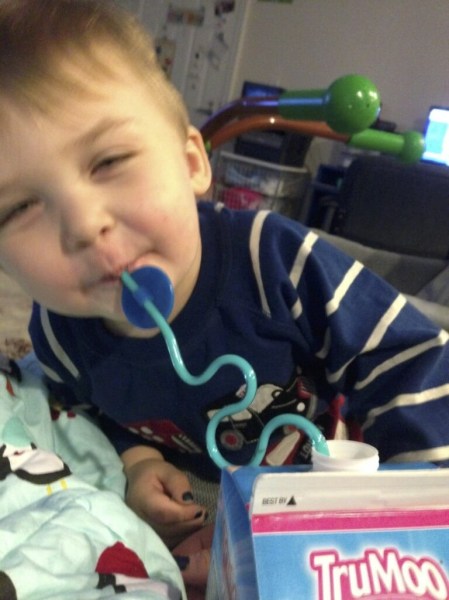 And then he decided yogurt would be great on stroopwafels. Which it was. Totally delicious.