Wow what a weekend! I know I've been a little MIA and that's of course because my husband is in town. He's leaving tonight 🙁 but I'm taking the morning to catch up a little bit!  Did you watch the Super Bowl? What a blowout. I admit my favorite commercials were: Turbo Tax, Dannon/Full House, T-mobile/Tebow, and obviously Budweiser won the ad bowl!
Here's a peek at our weekend! I'm not sure what's going to happen today, because it's pouring and messy out. I think we may stay hunkered inside. Later today definitely look for news about the February Golden Tote sale, my Julep box, a Manly Monday (February Birchbox Man), and I'm about to write up last week's Hello Fresh!
We did make our way to the zoo on Friday…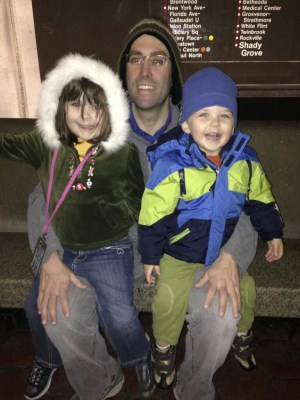 It is actually quite a trek to the National Zoo. You can take the subway there though, so we did! We headed to the Pandas first. Unfortunately BaoBao was sleeping (we saw her on the Panda cam) but we got to see mom & dad!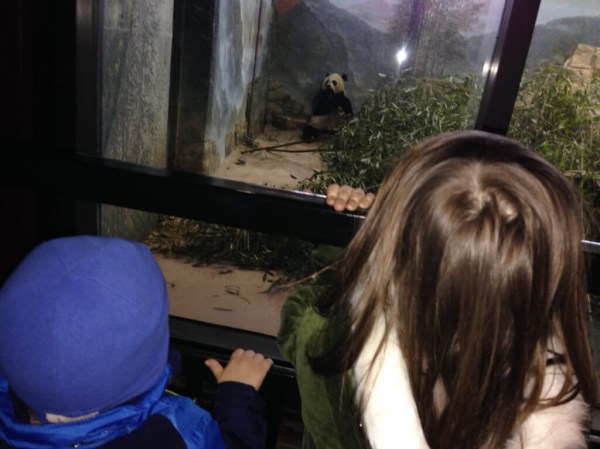 We also got to see this other darling baby!
We spent all of Saturday cleaning out the kitchen. There was a giant mound of tupperware on the kitchen floor for most of the day. We took everything out section by section and only replaced what we needed.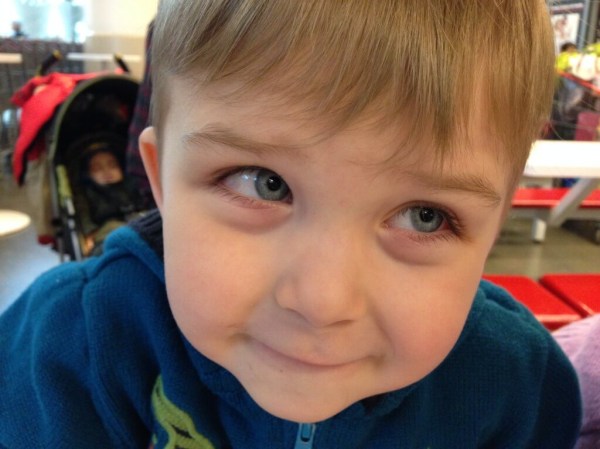 Sunday we headed to the mall. There's a new Joann's there so I loaded up on clearance washi (each of those double sets was $0.97!) and I got an extra cartridge for my new Xyron, which I haven't used yet. (BTW, it's $8 on Amazon today, which is cheaper than using a coupon at the store). I was intending to use my 40% off coupon on the Xyron stuff, but it was on sale – I bought it anyways – the coupon took off a whopping 40 cents off a kids' kit item (I got these My Little Pony & Potato Head coloring popup things in the dollar section).  Including those 2 things I spent about $15.
And we also hit up Target. I stacked a cartwheel offer and a Target printable and also an on-package coupon to get 3 bags of Dove fairly cheap! If you're headed to Target definitely get your discounts ready! The stacking tin I have is an old-school aluminum stacking picnic set. I filled it up with mostly candy but I might use it to store a bunch of crafty doo-dads (I am always changing what goes in there!).
I also got some Erin Condren misc stuff in – a chore chart, some more stickers for my planner, and Erin Condren stuff. I ordered iPad mini stickers – the kids have one and so does my husband and since he's coming home we know they'll steal it – and asked if possible could they do a&e on one and e&a on the other – they must have had to do them twice (the ipad mini stickers come with TWO) because we got 2 of each and they didn't charge me or anything. That was really awesome of them! And if you don't know the drill my children have unusual names so I always blur them out. No they aren't weird, they are just highly unusual.
And here's my planner for the week! It seems like everyone likes seeing my planner, and posting it on Monday forces me to have some organization time on Sunday night! I'll fill in the top (which I use for blog to dos mostly) as the week goes on and everything settles.