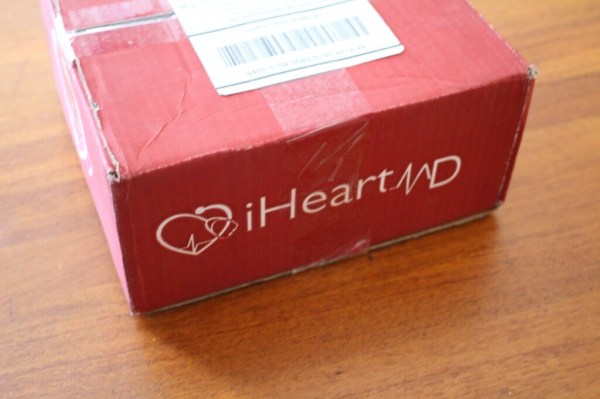 iHeartMD is a monthly healthstyle (health + lifestyle) subscription box service that curates the best and latest heart healthy ingredients and information on the market, guided by the principles of the Mediterranean lifestyle and its eating habits. iHeartMD sent me this box – their inaugural Founder's Box – for review. I love their logo. I think it's informative without saying anything besides the name of the box!
The Subscription
:
iHeartMD
The Description
: iHeartMD is a monthly subscription box service that curates the best heart health ingredients and information, helping consumers to de-clutter the market and to make more informed decisions regarding their heart health.
The Price
: $30 per month, as low as $24 per month with an annual subscription.
February 2014 Review
There's an inner box and I thought this box was striking in its color choice and level of materials.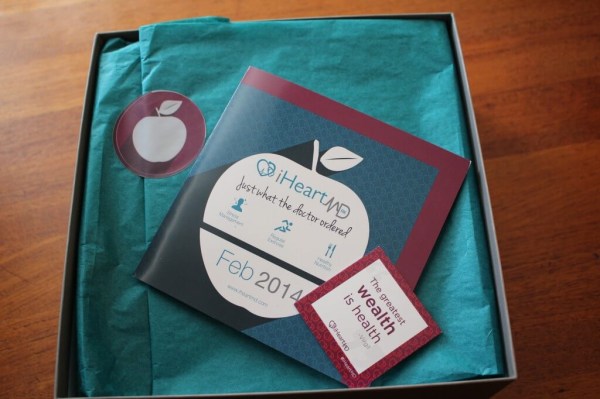 Loved the wrapping and the teal was an unusual and pretty choice!
There's a little card that you can stick on your mirror for monthly inspiration (just like Julep) plus the information card.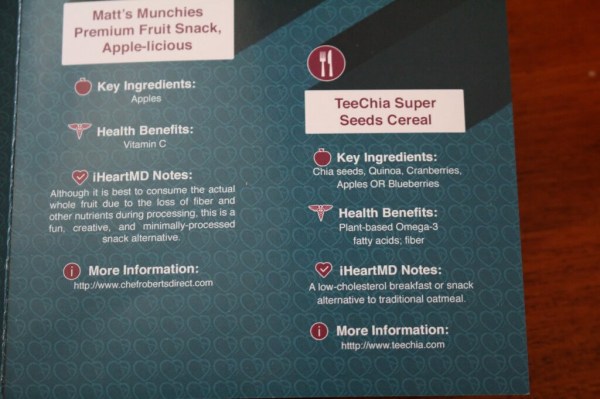 A closer look at the card – it provides the key ingredients for each item, the health benefits, usage notes, and a website for additional information.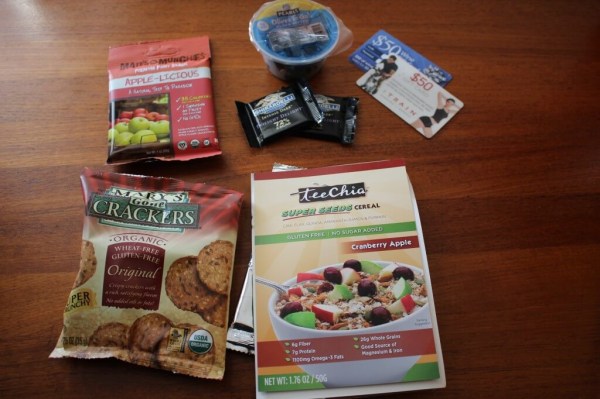 Everything looked heart healthy to me at first glance! This box included $50 vouchers to Nakedwines.com and iTrain. I don't typically include these values in my box calculations. However, the iTrain card doesn't require you to spend extra money to use it, so I found that to be a valuable addition, but I'd like to see a physical product that's exercise focused in future boxes. I'm a-ok with wine and I actually gift the Nakedwines.com cards all the time and my recipients are always really happy about them. So if I'm a bit jaded, it's because I get a lot of them, but someone who doesn't get 100 subscription boxes a month would probably be excited by an awesome voucher.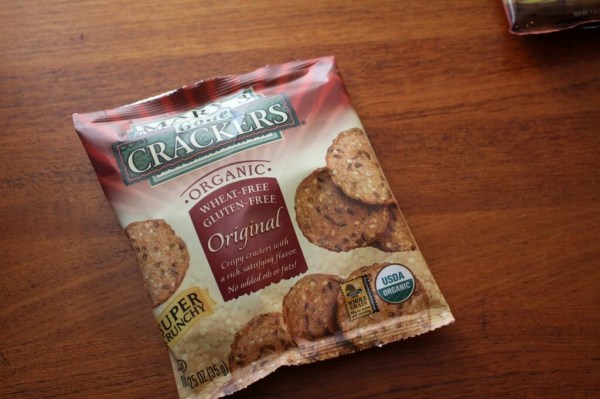 Mary's Gone Crackers – I have tried these in the past and wasn't a huge fan, but my tastes have changed (I'm crunchier than I used to be!) and I liked these! Also, I ate them with cheese. That totally counteracted the cholesterol, right? I'm not perfect. Love the seeds in these gluten-free crackers.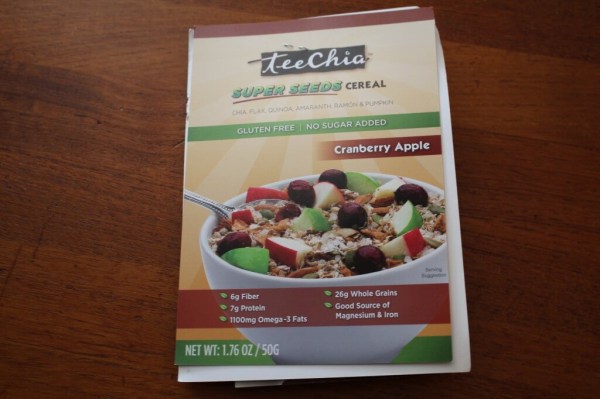 TeeChia Super Seeds Cereal (Cranberry Apple) I love how much fiber, protein, and omega-3 this had in it. This was quite tasty!
Ghirardelli Intense Dark 72% Cacao Twilight Delight Squares These are seriously quite dark and more about the pure chocolate experience and the antioxidants than the sugar. A square a day for me!
Matt's Munchies Premium Fruit Snack (Apple-licious) These are only 35 calories in a pack. Of course actually eating an apple is better but as a sweets alternative, this is a winner. I seriously wish I could find these cheaply in bulk ($2 a pack is a bit steep for me, but I love getting them in boxes!).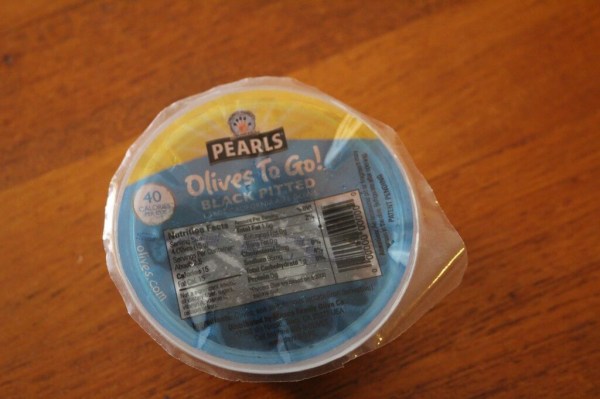 Pearls Olives to Go! I don't love these as a snack (I'm a green olive snacker) but I love them for cooking! Because I never use a whole can.
The February iHeartMD box was light on non-gift card value for me. They do have a points/rewards program and as with most new boxes I expect the value to improve every month.  I did think the products included were a nice mix, but for $30 per month, I'd like a lot more of them. This box does have other non-product value, including a monthly Q&A session with a cardiologist. My grandpa had open heart surgery and I guess they didn't do great followup, because he never saw a cardiologist again. Um, whoops! So this might be a great box to get someone dealing with heart issues, either they've had surgery or at risk for it.
I'm looking forward to seeing what iHeartMD does in future months because I generally like healthy lifestyle boxes like this!
You can also check out all the health and fitness subscription boxes in the directory.