For February I got the $49 Golden Tote ! I really couldn't decide what I wanted except for the striped dress, so we went with that! By the time I remembered there was an exclusive item – The Priddy by Puella Dress – in the $149 tote that I really could've used, it was too late!  Priddy is a new exclusive to Golden Tote fashion line and I'm hoping to see many more pieces in future totes. As you'll see in this review, I found a much better way of showing you the clothing besides sticking it on a hanger. I think it's genius 🙂
With Golden Tote you pick 1 piece for the $49 tote and 2 pieces for the $149 tote. You'll get 2-3 items in the smaller tote and 5-7 items in the larger tote. I was thrilled and delighted to find 3 pieces in my tote! You can return the entire tote but you cannot return a single piece. Your tote is yours – it is not a styling service like Stitch Fix.
The Subscription
: 
Golden Tote
The Description
: Each month you'll get either 5-7 clothing and accessories picks in your tote ($149) or 2-3 items ($49). Golden Totes are now open all month long, but order early for the best selection.
The Price
: $49 or $149 per month. You must order each month!
February Golden Tote Review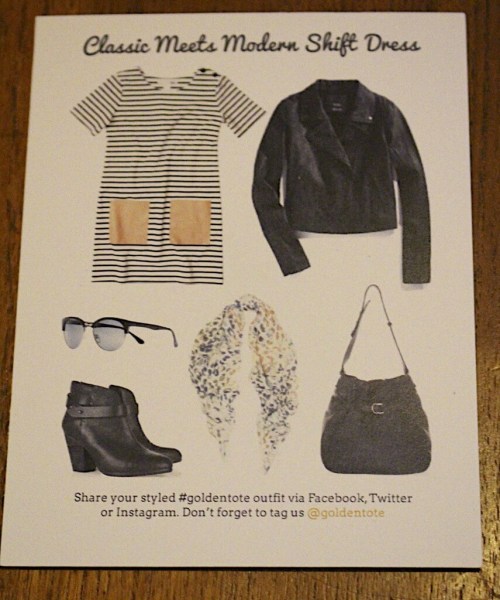 I got one styling card in my Golden Tote, but it was super easy to style since my dress basically came with accessories this month! This is the 1 piece I selected for my tote.
Floral Print Scarf – You know, I wouldn't pick out a floral scarf at the store, but I love this. I think a print makes it less blocky than a plain solid color scarf, which I tend to select. Love this!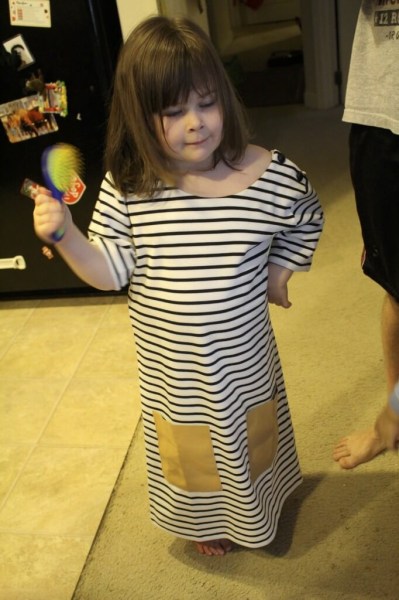 Classic meets Modern Shift Dress – Obviously much too large for an actual child, but this gives you a much better look at the dress itself! I was so thrilled with the quality of construction and the nice heavy fabric. I love the fashiony leather pockets… and I don't know how to get this dress away from her, she still has it on! This is pretty short, and I'll wear it with leggings.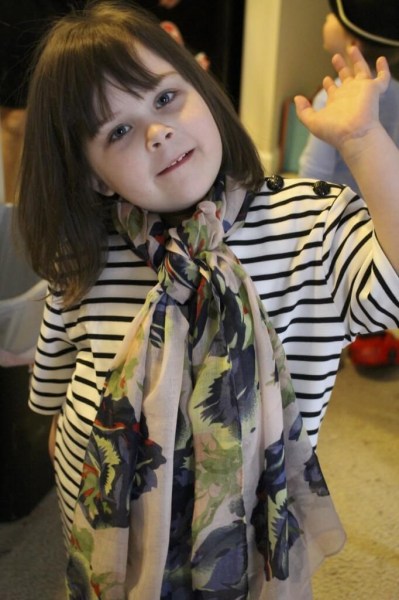 I honestly can't wait until we can really share clothes, but I have a feeling we'll be sharing this scarf this spring.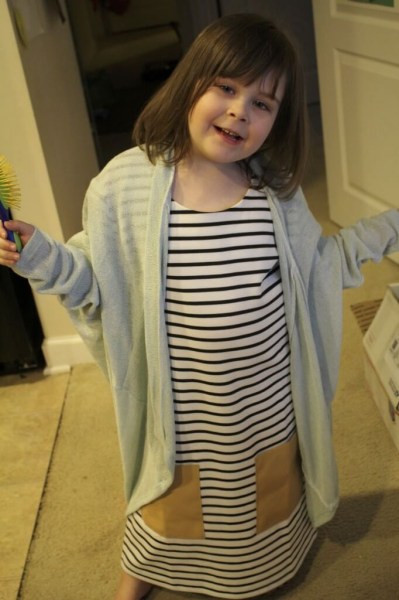 Renee C Mint Open Cardigan – I'm super self-conscious about my arms and this is the perfect spring cardigan – and will bust me out of my winter blacks. It's light and airy and I love the color.
This is a really nice butt-draping length on an adult-sized human. A total win for me! Even though I'd expected to get the $149 tote this month I was super happy with my $49 tote! I think it's a monthly purchase I can indulge in without guilt!  Did you get a tote? What did you get? I can't believe everything I got for $49! There's actually still plenty of things available for February if you like the pieces – make sure to check out the Golden Tote Boutique if you want to see what they are sold out of!
Visit Golden Tote to find out more (and get on their list so you won't miss the next tote sale). You can also check out all my  Golden Tote Reviews and find more fashion, style, and clothing subscription boxes in my directory!