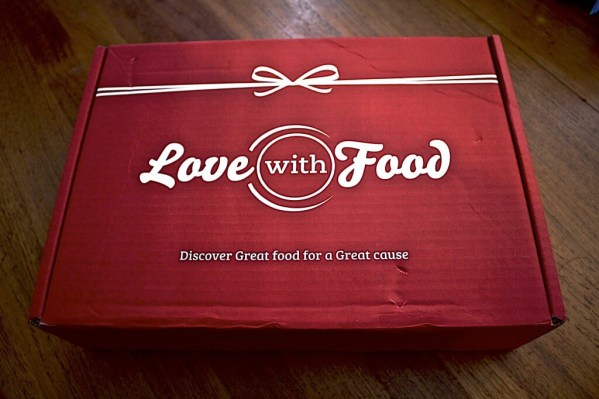 The February Love with Food box is one of my favorites ever! Everything is just so yummy! I think it arrived super quickly this month and I have no idea why, but I'm not knocking it.  The February theme is A Kiss to Build a Dream On – which is like a kiss of chocolate, a kiss of salt, that sort of thing. Flavor enhancing I guess! With every  Love with Food box, a meal (2 for the deluxe box) is donated to a hungry child. I think that's great! Right now you can get an extra  1,000 points ($10 value) AND $15 gift to ProFlowers or Cherry Moon Farms with a 3+ month subscription to Love with Food plus you can grab your first box for just $5. Use code FB7OFF. I think code YUMMY *might* still be working to save $10!
The Subscription
:
Love with Food
The Description
: Love with Food is a gourmet sampling and discovery subscription box filled with 8+ gourmet treasures centered around a monthly theme. The deluxe box contains 16-20 items.
The Price
: $12 (regular) or $19.95 (deluxe) per month
The Coupon
: Get your first box for just $5. Use code
FB7OFF
.
February 2014 Love With Food Review – Deluxe Box
When I was arranging everything in this box for a photo I was about to die because I wanted to eat everything right away! I also thought to myself – there's no way I'm breaking down the cost of this box – there's just too much stuff! I did make a notation in parentheses where items appeared in the classic box!
Emily's Dark Chocolate Covered Blueberries. These will be so good for a sweet snack full of antioxidants. I wanted to eat them but I refrained because they are in such a great snack bag! (1 also in classic box)
Mario's Snack Olives I was so excited to see these! I just had wished they were the 100 calorie size instead of the 30 calorie size. I ordered a box from LWF right away using my points.  YUM. (1 also in classic box)
Beanitos White Bean with Sea Salt These aren't my fave things in the world, but I end up eating them! (1 also in classic box)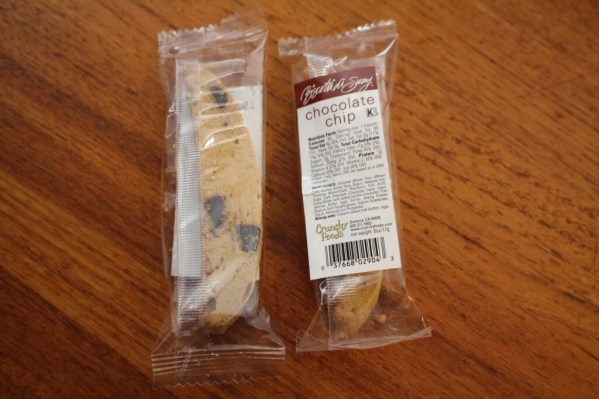 Biscotti di Suzy Chocolate Chip Biscotti 2 mini biscottis.  Biscotti isn't my favorite thing – I'd rather just eat a cookie, but if you'd like to pretend that you aren't eating a cookie for breakfast, have a biscotti! (1 also in classic box)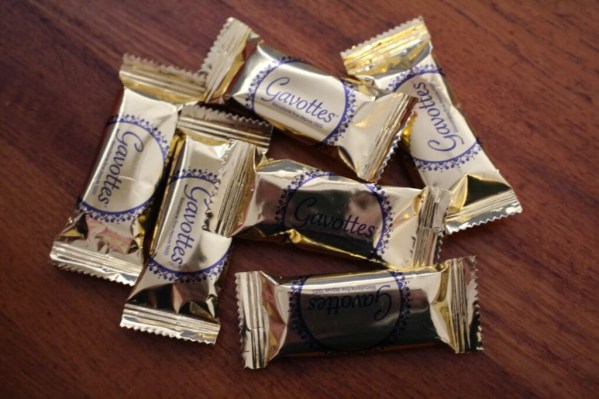 Gavottes Crepe Dentelles So unique and delicious! They're like caramelized crepes covered in dark chocolate. Very light & crispy. (2 also in classic box)
479 Degree Popcorn – Black Truffle + White Cheddar It's kind of blowing my mind that I don't hate all this truffle popcorn (I had some in the January Popsugar Must Have Box). Because I really do hate mushrooms. I thought maybe I wouldn't dig this one because it was black truffle, but it was good. Then again mine had no speckles on it. (not in classic box)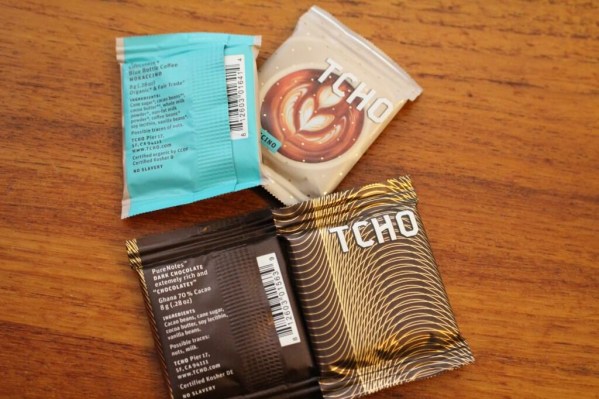 Tcho Chocolates – PureNotes™ Dark "Chocolatey" 70% & "Mokaccino" SeriousMilk™ + Blue Bottle Coffee. Sorry, I don't need to taste the coffee ones to let you know I think coffee in my chocolate is an abomination. I hate the taste & smell of coffee! I'll save those for my husband and hoard the dark chocolate ones! (1 of each also in classic box)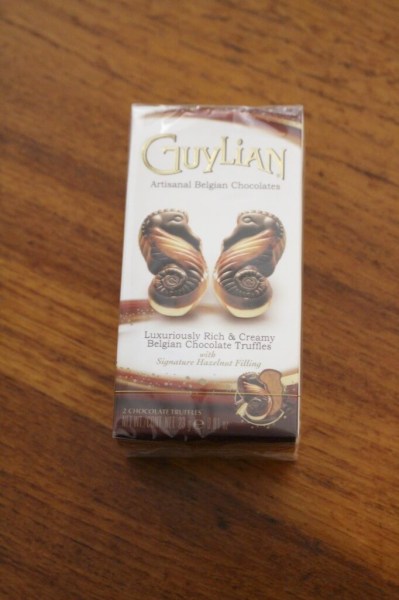 Guylian Truffles. Love these, they really are luxurious and the effort that goes into making them so perfect is astonishing. (not in classic box)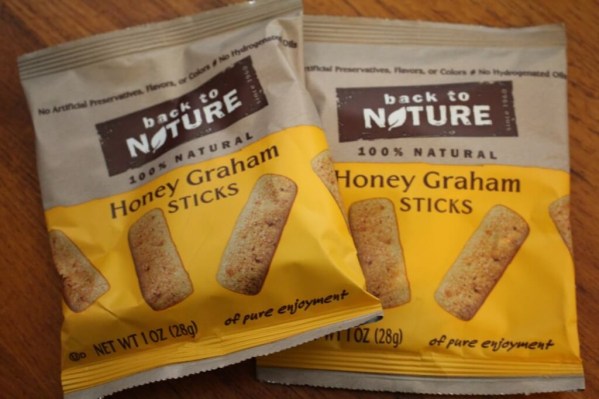 Back to Nature Honey Graham Sticks. This is something we order for vacation shipments. They are sturdy and tasty and perfect for dipping. These will be perfect for a museum trip if the kids don't find them first! (1 also in classic box)
There were a couple coupons in the box but the best one was for Revolution Foods build your own meal kits. Hoping I can indeed find it at Target!
They are: Natural meal kits with nothing but the good stuff: humanely raised meat without antibiotics, nitrites or nitrates; cheese made from milk not treated with rBST growth hormone; at least 7 grams of whole grains per kit; 1 serving of fruit in each kit. I would buy this in a pinch but I know they are expensive! Great inclusion though. Not sure if it was in the classic box.
Bonus Bag Clip! Awesome! The kids already stole it! (1 also in classic box)
Loved the February Love with Food. It's always the first box to disappear from our snack bin.
Visit Love with Food to subscribe, find out more, or just go shopping in the shop!
Check out all my Love With Food Reviews! Don't forget to take a look at other Snack Subscription Boxes.