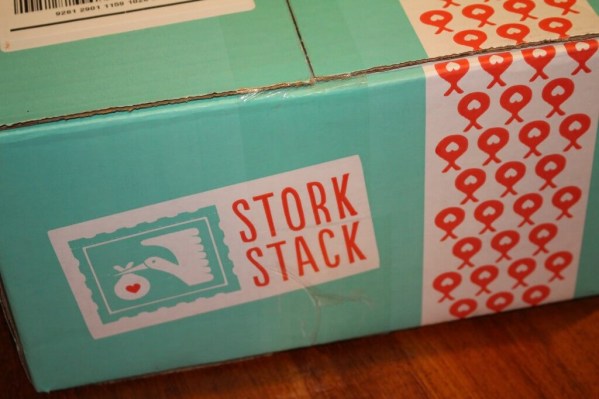 After last month's total insanity, I was hoping for a super amazing February Stork Stack. It didn't blow my mind or anything but the products inside were great – and everything was perfectly usable. I ordered a 0 months box. I think. I did it over email. Unlike all the other boxes, there is zero discount for Stork Stack if you order a longer subscription. Weird. I just realized that. In fact, all the other boxes are minutely more than the monthly cost, so just stick with the monthly box on this one.
The Subscription: 
Stork Stack
The Description: 5 curated deluxe items shipped out for babies still in their third trimester to 3 years old.
The Price: $28/month
The Coupon: Save $10 off your first Stack. Use code
208CDC00
.
February 2014 Stork Stack Review – Animal Action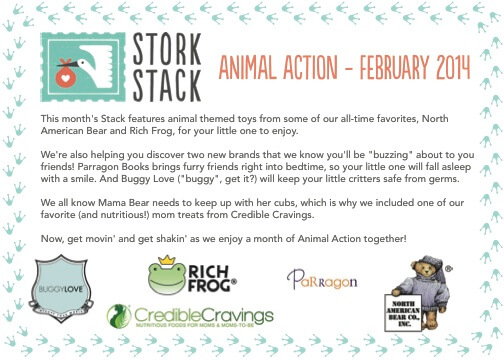 Stork Stack's information cards only come over email. You can look at them in advance, or not.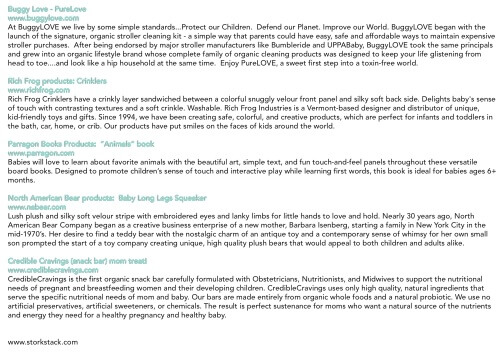 With the online card I don't know if the descriptions need to be so long. I do prefer paper cards! I did peek but it was totally meaningless until I saw the products.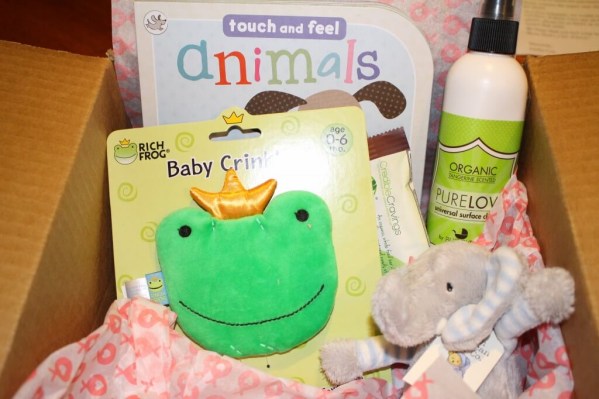 Everything inside looked perfect for baby!
Credible Cravings Bar in Chocolate ($3) Mom snack! The first organic snack bar carefully formulated with Obstetricians, Nutritionists, and Midwives to support the nutritional needs of pregnant and breastfeeding women and their developing children. I haven't tried it yet, I hope it's yummy. If it is I might get more!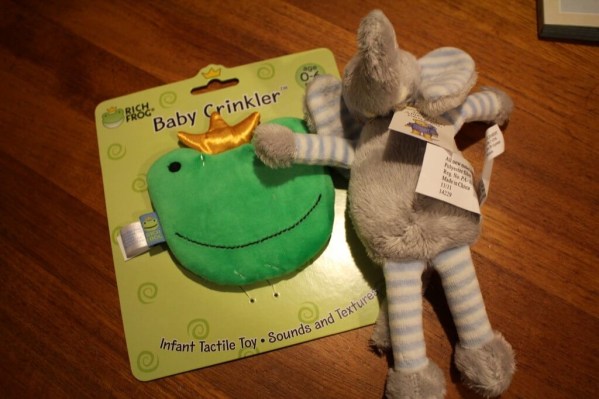 Rich Frog Crinkler ($7.95) This is adorable, but I'm totally in love with the monster one too!
North American Bear Baby Long Legs Elephant Squeaker ($8.57) This is cute too… but so many tags! Also, I can't be the only person who looked at these toys and thought what nice dog toys they would make. Babies and dogs pretty much love the same things.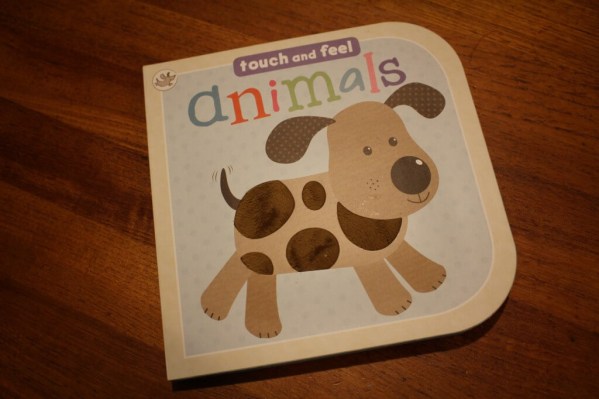 Parragon Books Touch and Feel: Animals ($8.99) I was really impressed about how many touching surfaces were in this book! Even at 5 and 3 my kids love tactile books so this is a book that will last for a long time.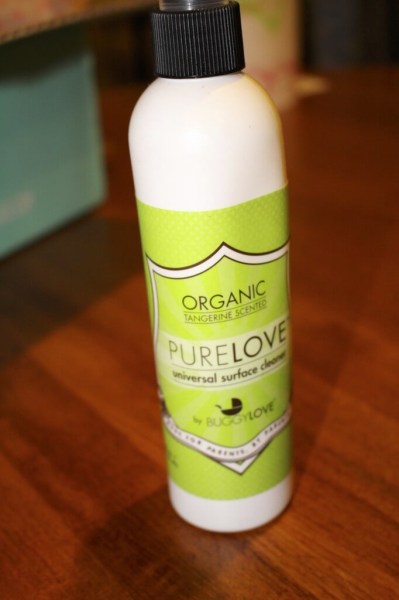 BuggyLove Organic PureLove Universal Surface Cleaner ($8) This is a great, organic cleaning spray that anyone can use, and we totally will. I have seen the BuggyLove products and totally need to get on a stroller refresh this spring. I am thinking of picking up their no-wash stain remover.
My February Stork Stack had over $36 in value and I thought it was a pretty good deal. I was happy with the items I received and while there's not a whole lot of toys that infants actually play with, new moms always want toys for their new babies!
Visit Stork Stack to subscribe or find out more about this baby subscription box. Use code 208CDC00 to save $10 off your first box.  You can see all my Stork Stack Reviews or check out even more baby subscription boxes in the directory.