I totally have about 5 reviews that I'll be posting this afternoon, but today is a school day for my son (I'm totally shocked that they didn't cancel/delay school today) so my daughter & I are totally doing Crafter's Crate this morning (code SPLURGE to save $10). She's so excited!
My beaver collection is totally growing!
Where Lisa found this one, I won't ever know. But it's a present that's a present that's a beaver. GENIUS!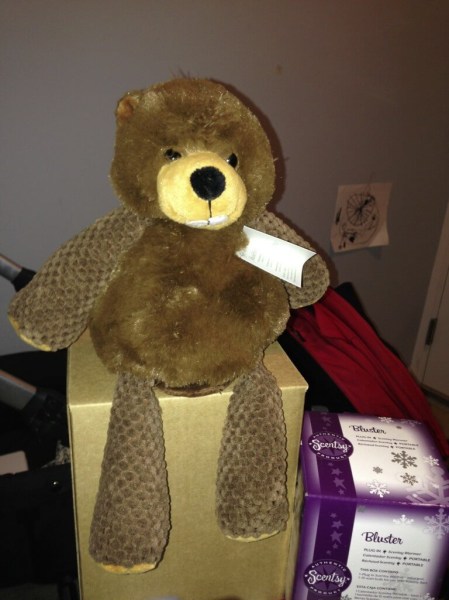 And Shelby had an online Scentsy party. I totally couldn't resist.  Can we totally agree not to discuss my beaver collection? I'll show you pictures of what I get, and you can just laugh on your end of the computer while I happily and lovingly place them in their glass case? BTW, my daughter totally gets mad every time I get a new one because I won't let her play with them. Notice how I totally didn't write "with my beavers" to end that sentence? I was in class last night and it's a weirdo loosey goosey class and we had to share a fact that nobody would know about you. I shared my collection. It's always good for a laugh.
I totally die with cuteness over Baby Gap/Paddington Bear.
Have a totally great Tuesday!