I realized last night that I got to open ONE present on Christmas. It's all about the kids, but it is nice to have presents to open. My husband got me a bottle of sugar free pancake syrup (I'm weird and don't like maple syrup – or all the sugar!).  It was thoughtful but I really wish he had a little more thought than wrapping up something he got me from the grocery store! One year, before we were married, he bought me a bunch of gifts and I didn't like all of them, but I loved them!  Because he took the time to pick them out for me.  Sigh. men!
Otherwise this week was all about dad and fun with subscription boxes. We only have one more week, and then it will be time to go back home.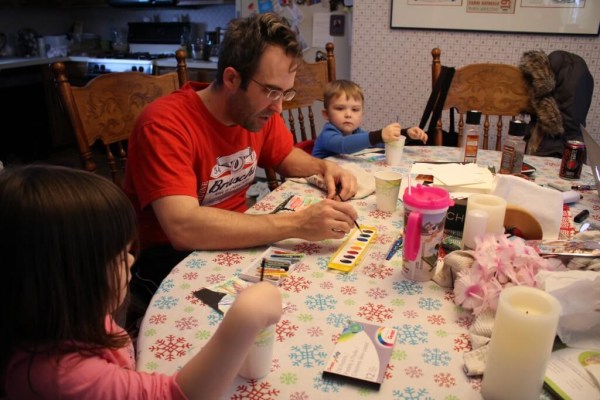 The kids did a Kiwi Crate with Daddy. I did a ton of Kiwi Crate reviews this month, so I'm not blogging it, but it was awesome and fun as usual! And then they went crazy!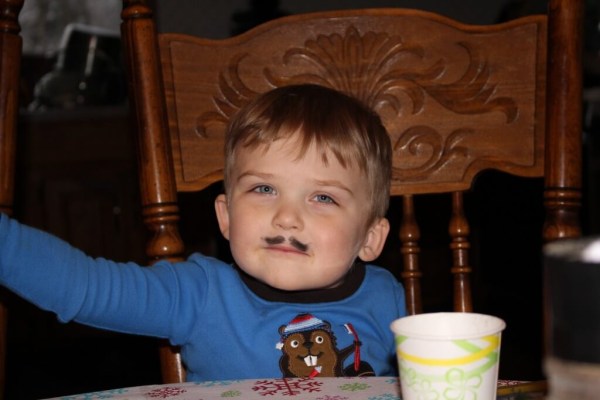 Mustaches were made.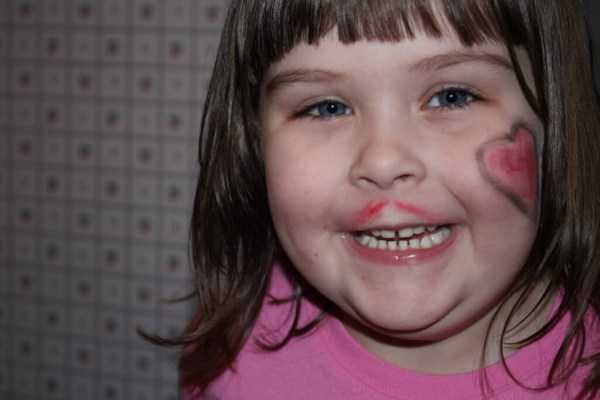 And additional face art. Daddy thought this was a great use for the oil pastels in the crate.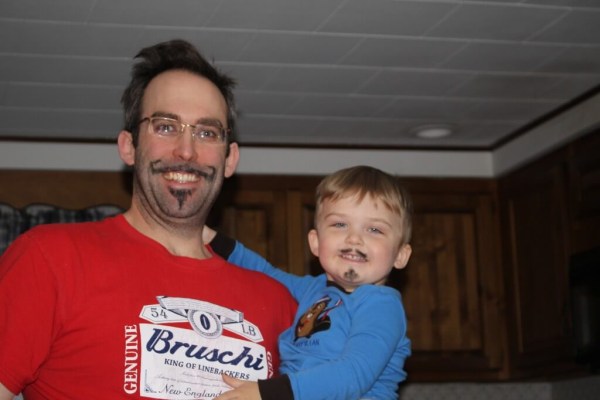 Daddy didn't really think this one through so much, as he had to go to work the next day…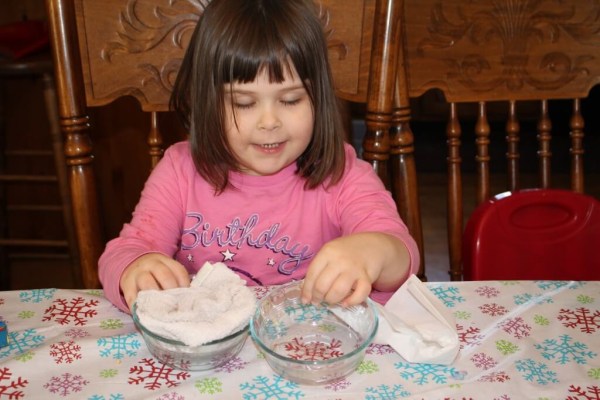 A & I did some ice cube experiments from Kiwi Crate and she was totally shocked by the results (the insulated ice cube melted more slowly than the uninsulated one).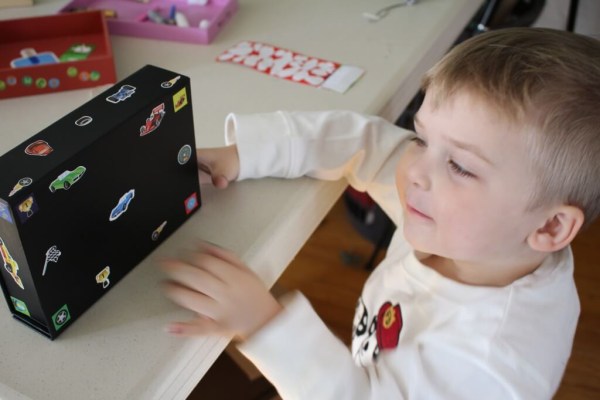 Then E & I reused a box and he was so thrilled by the results! He is storing his Hot Wheels in it!
Are we the only people in the world who haven't seen "What the Fox Says" video by Ylvis? We can't stop singing this song now! If you haven't, it's pretty much a must-watch! We looked it up after the last Glee episode and have been watching it over and over. They're so damned earnest about it. It's hilarious. We watched all the Ylvis videos.
I didn't really make any huge New Year's resolutions or anything, but I did make a bucket list! And a list of subscriptions for the New Year. The main thing I want to accomplish this year is… getting my eyes done. As in Lasik. I'm kind of tired of being blind. I'll probably do it when I go home to Florida this summer. I think my eyes are stable enough now. My prescription changed a bunch in my late 20s (got worse) and I had to put off my dreams of wearing regular sunglasses. Even if I do need glasses afterwards, I think I'll be able to see everything. I can't even see the digits on an LED clock!
I am not really getting down to New Year's Resolution business until I go home. I'm still on vacation 🙂
I'm linking up with Thursday Thoughts with Jennifer!