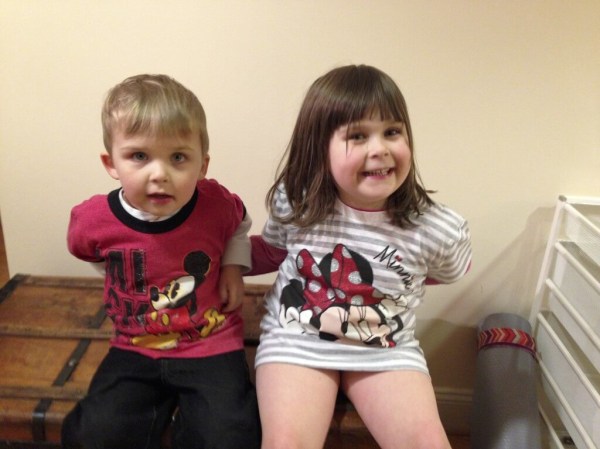 Good morning lovelies! We had a fabulous time at the party last night (so great my daughter took her pants off?!).  For some reason they rolled out of bed at 7:30 and ummmm I was thinking I'd get at least another hour to sleep. I'm pooped! I have more writing for school to do today and I'm pretty slammed! As soon as I'm done I have a huge pile of boxes to crack open though. Any input on what you want to see first? Crafts, college, children?
So I bought some candles at that CRAZY Illume sale and here's what I got for $38. It's still going on and you can use code WELOVECOLOR (allcaps) to save 10% and get free shipping. They pack the candles in an insane amount of packaging (and I'm waiting until Tuesday to do my recycling – it gets full Friday morning and I have to wait… I have a wall of cardboard now). Go through Ebates to save a bit more! I'm going back for more Pineapple Cilantro. Those HUGE tins? Only $5.50! And the ceramic Twilight Vanilla candles? Five bucks! Hurry before they dump that coupon (because they expired the previous code). This is the cheapest I've ever seen high quality candles for.  You also get free matches & a free mini tin (it has a blue label in my picture). This was worth every single penny I spent. I stored them all in my closet (which smells wonderful) and I'll use them to burn, and perhaps for gifts.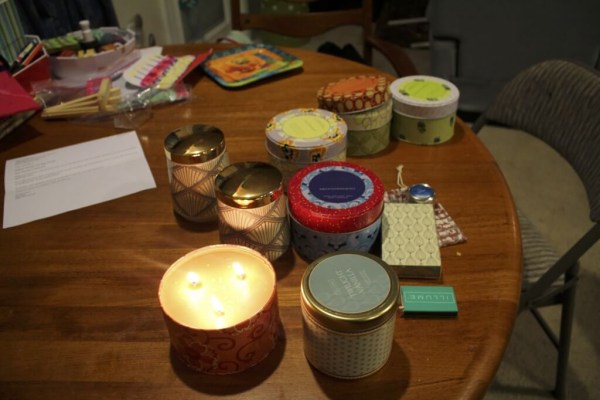 I'm planning to reuse those pretty ceramic jars, and if I can reuse the tins I will do that too. They would be so pretty all stacked up.
What else did I do yesterday besides write? Hmmm. I placed a soap.com order (I traded a Chella highlighter for a $15 code and got Kleenex & Viva!), bought new undies on Amazon (exciting) and picked up a Fancy Food Box! Really exciting stuff!