Silly Rhino is a relatively new subscription box for kids up to age 4. They sent me this box to review and I have to say I'm loving it! Silly Rhino comes packed full (that box is bursting!) with a range of super-high quality products and toys (never any batteries!). It really was awesome in this box!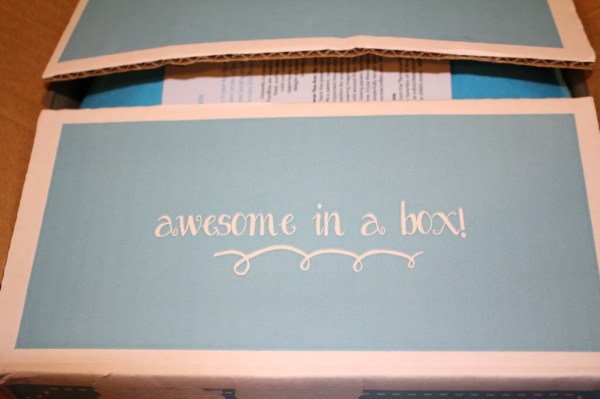 The Subscription
:
Silly Rhino
The Description
: Every month, receive only the safest, environmentally conscious, highest quality and awesome toys, personal care items, accessories and gear, suitable for babes ages 0-4 (that means no batteries in our toys…ever!)
The Price
: $35.99 per month, down to $33.99 per month with a six month subscription
The Coupon
: Use code
silly10
for 10% off the first month of any length subscription!
January 2014 Silly Rhino Review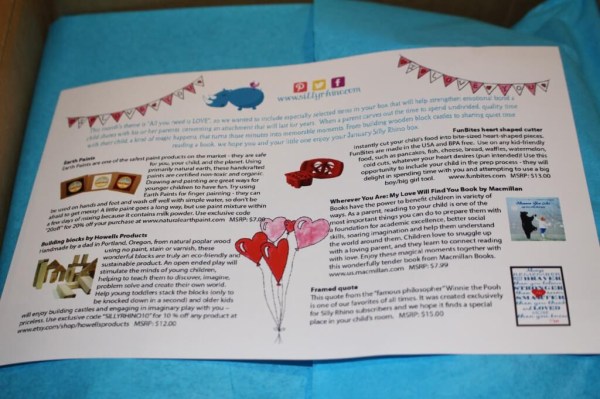 Complete information on each product comes packed into one information card.  The theme for January's Silly Rhino is "All you need is LOVE!" The items included help create magical moments with the special quality time you get to spend with your little!
I loved this Silly Rhino sticker!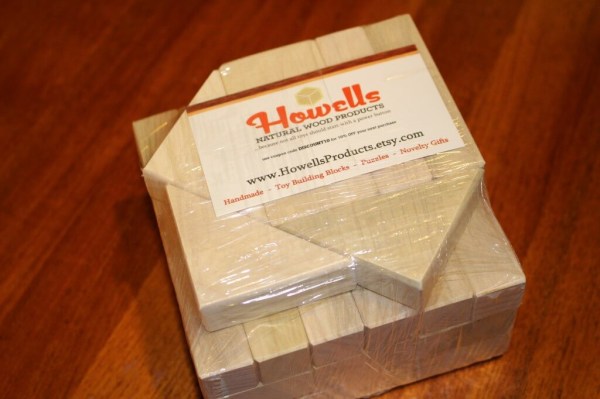 Howells Natural Wood Products Building Blocks ($12) Wow, I was impressed by the first look at these blocks – there were so many included and they were all super high quality, solid, no chipping or splintering. Of course I knew my kids would be psyched. Can you beat those smiles? Nope!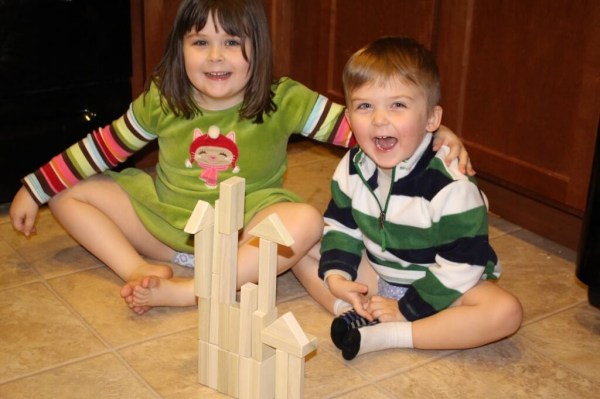 My son has been really nervous about preschool but I promised him his sister would be here when he got home and that they would have a surprise. They spent two hours playing blocks together yesterday. They built towers and houses and bulldozed them, over and over. It's amazing what kids can do when left to their own imaginations. Loved this. There's much to be said about sibling quality time too!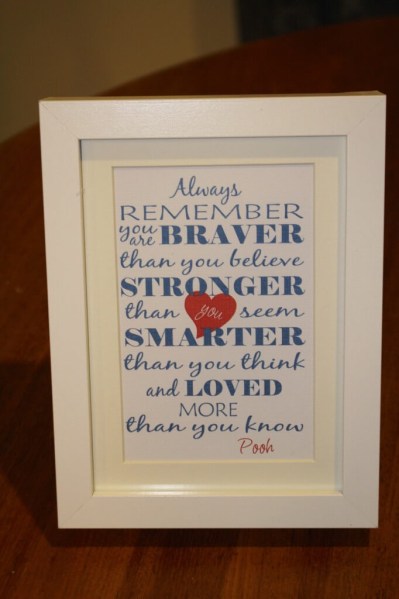 Framed Quote ($15) I love "home" items in my boxes and I loved this sweet quote! One of the things that I love is that it's decor and age neutral, so we can keep it for years and years!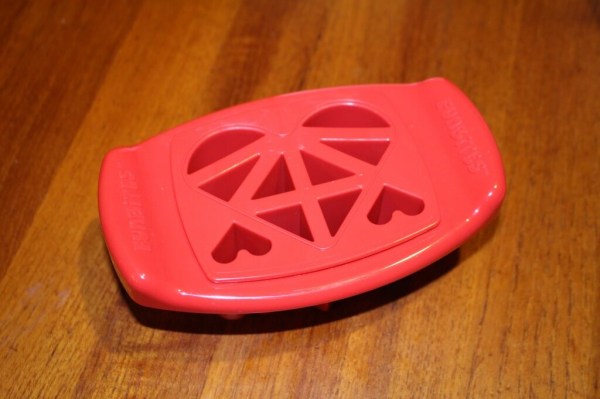 FunBites Heart Shaped Cutter ($13) I wanted one of these so so badly! But I never quite pulled the trigger on it. I can't wait to make some sammies with some fun shapes! I was impressed by how heavy duty this bad boy is!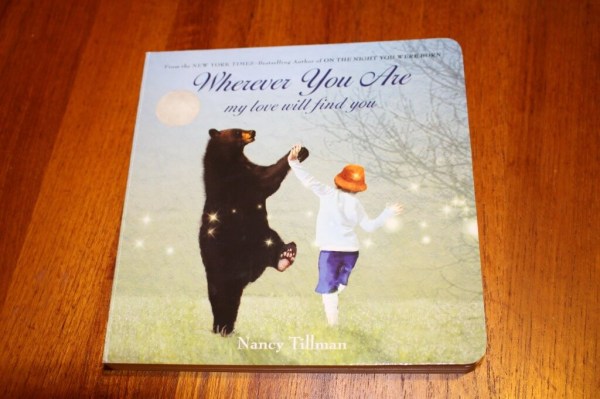 Wherever You Are: My Love Will Find You ($6.50) This was an adorable sweet book.  Younger ages got books with less words. I loved that the 3-4 year olds still got board books, because they're still super rough on books!
This book was soooo sweet!
Earth Paints ($7) Mix with equal parts water, and voila, paint! They are milk paints so either use em or fridge them! Daddy is here this weekend and I have no doubt that we will be seeing some artwork in some blog posts this weekend!
Silly Rhino's January box was one of my favorite baby/toddler/preschool subscription boxes ever! We will use everything and I was thrilled and excited over each item. I truly enjoyed the curation because there was a real mix of items, plus I received things I've never gotten in a subscription box! One huge bonus – it ships via FedEx ground, so it showed up in my delivery manager without a hitch and was delivered super quickly!
Visit Silly Rhino to find out more about this awesome subscription box or to subscribe! Use coupon code silly10 to get 10% off your first month!
You can also check out all the baby & toddler monthly boxes in the subscription box directory!