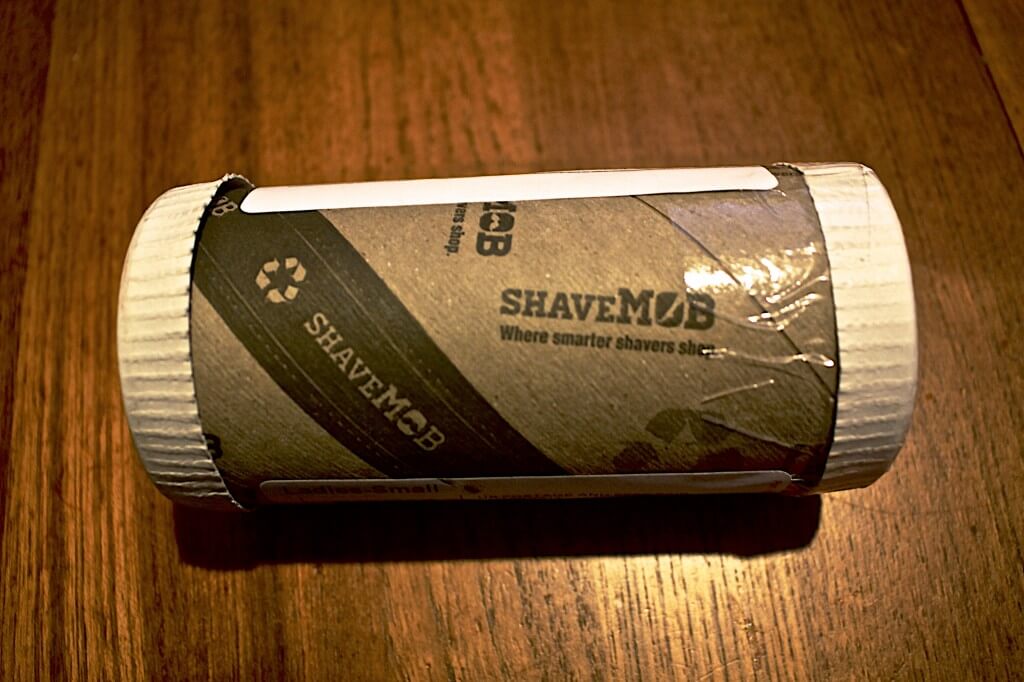 ShaveMob is a relatively new razors-in-the-mail service that will send you quality razor handles and blades (for men or women) at a low price.  There's no subscription worry about! When it's time to reorder ShaveMob will let you know. For women, ShaveMob offers a nicely designed ergonomic handle plus 3 different types of blades: The Practical, The Purist, and The Perfectionist with 3, 4, or 6 blades respectively.  As you can see, your razors arrive in this really cool container that totally fits in even an apartment mailbox and is recycled, low-impact packaging.
ShaveMob Review
To be honest, I didn't even look up ShaveMob's razors before I agreed to review, so I was really pleasantly surprised to find everything all sleek and ergonomic. When I showered today (I do that sometimes) I tested out both kinds of blades – one on each side. The "Perfectionist" 6 blade razor is attached to the handle here.  I had never shaved with a razor with a flex head before – it folds in the middle to conform to your body curves. It had a lubricating strip (the dark pink half ovals surrounding the 2 sets of 3 blades) and the outer part was somewhat rubberized, which I felt held my skin back for a closer shave. I think this must be a thing mostly on men's razors that ShaveMob has adapted for use in women's razors. Or all mine or old and I don't know about it, I'm not sure! I thought it was unique.
You can see the handle has a really nice grip and it's super easy to pop off the razor! Does anyone besides ShaveMob manufacture flex heads? I don't know of anything to compare this to – it's super unique!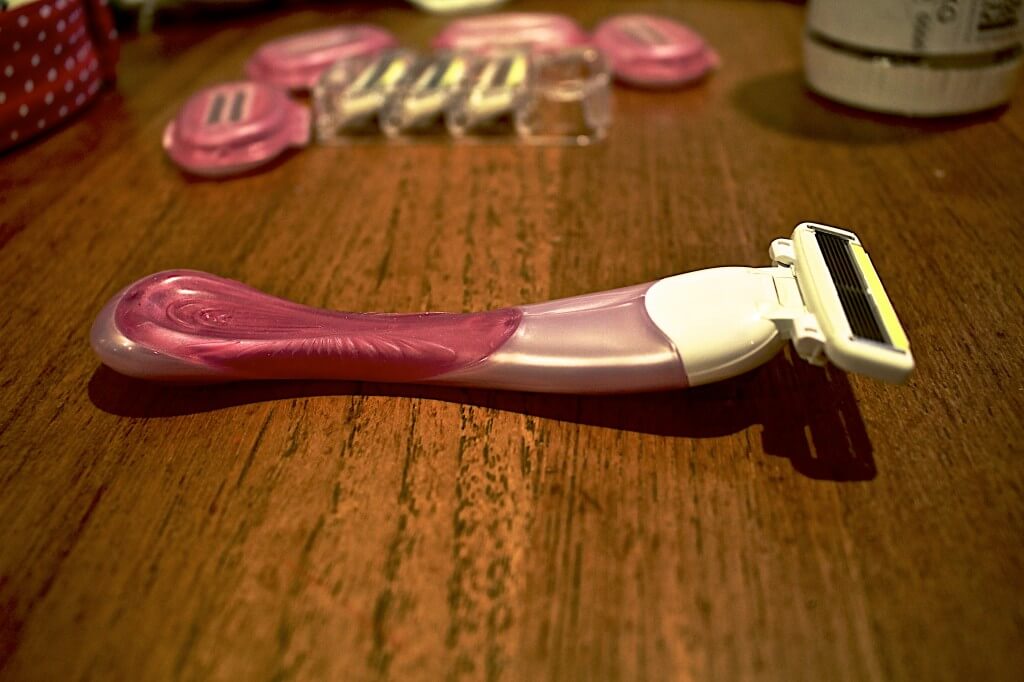 You can also get the Perfectionist in a non-flex head configuration (but both razors have a pivot head, which I greatly appreciated). The bottom of the razor was also rubberized. The strips on both razors contain vitamin E, aloe, and lavender oil. I got a good shave with both (and used nothing besides the lubricating strips) but I definitely got a better shave on my armpits with the flex head. One handle plus 4 flex heads is $12.99 and one handle plus 4 non-flex Perfectionist heads is $11.99. That's a 2 month supply (and um, I am terrible, I never change my razor that frequently!) and I think a great price.
I was impressed with ShaveMob and recommend it!  To subscribe visit ShaveMob and don't forget to use promo code INTHEMOB to save $1!