Plated is a dinner subscription box – you pick out the meals you want and have the recipes & ingredients delivered straight to your door! They have an extensive weekly menu, two deliveries per week depending on your zip code, and you can see the menus up to 2 weeks in advance! It makes for easy planning. With Plated you can order as low as four plates (that's 2 dinners for 2 or 1 dinner for 4) for a delivery. You can get half off your first Plated box with code b0c635, which is basically less than takeout! With my husband away my dinner kit subscriptions have made me feel like a normal person again – eating grownup food! Otherwise I wouldn't bother, which is sad, because I was eating the same thing over and over.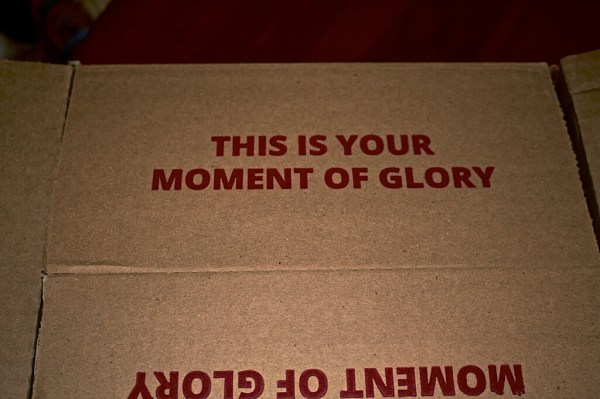 The Subscription
:
Plated
The Description
: Ingredients for chef-designed meals delivered to your door. You select the chef-created recipes on the Plated.com website and Plated sends you a box of food and recipes.
The Price
: $60 per week
The Coupon
: Use code
b0c635
 for 2 free plates – 50% off coupon!
January 17, 2014 Plated Delivery Review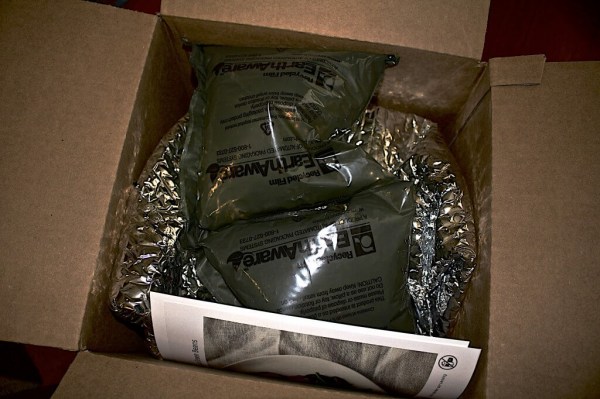 I didn't think it was necessary, but along with the insulated liner, there were also air packs.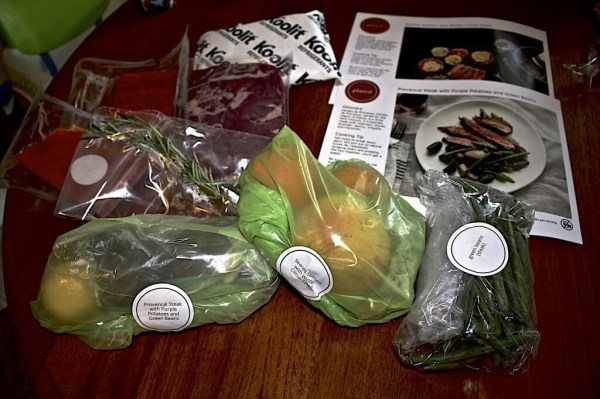 It doesn't look like it in the photo, but there were two ice packs. Plated packs the meat at the bottom on top of the ice packs and separates it from the rest of the stuff with a couple sheets of parchment paper. I really like how Plated packs everything up in those nice green bags. I think they are compost bags, which is awesome if you say, live in San Francisco and are required to compost. We don't have that ability here (nobody to pick up compostable scraps) so we just toss everything. FYI, Koolit gel packs contain an environmentally safe water soluble starch in a plastic pouch. The same with Hello Fresh. You just cut open the pack and put the refrigerant in water and recycle the plastic. Figuring this out has dramatically helped my trash taking-outing.
Seared Salmon with Winter Citrus Salad
Well, I made myself order the salmon. I pretty much knew I wouldn't like it, and I didn't. I have my third serving still sitting in the fridge. I loved the citrus and the wild rice.  I was impressed by the amount of high quality fish included with this recipe, and my kids did eat with me the first time. I will make myself get white fish again, but not fish like salmon. It's way too fishy for me. This recipe made a LOT of food.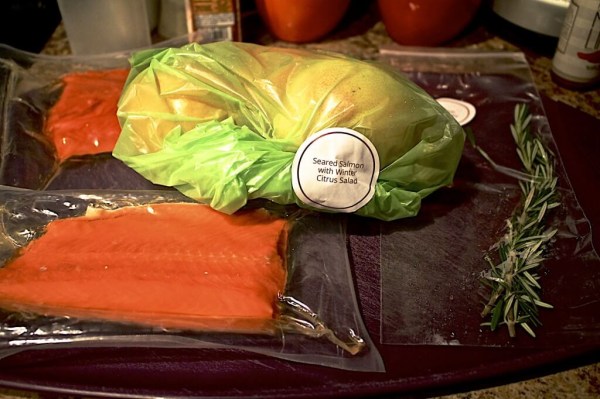 Also I burnt the rosemary and that was a total fail. I was doing something else and wasn't paying attention. I thought all the citrus was gorgeous and yummy. And I think I did cook the salmon properly. It was gorgeous even if I don't love the taste.
Provencal Steak with Purple Potatoes and Green Beans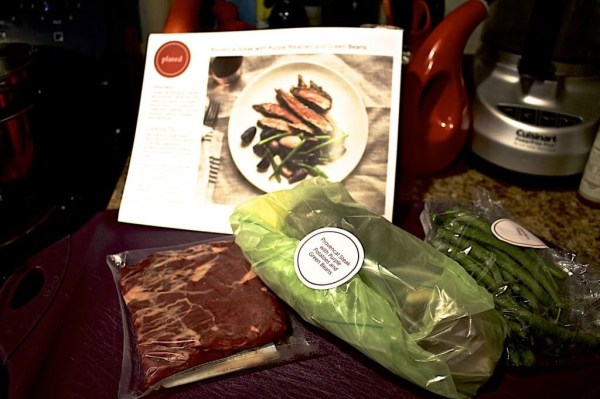 This was amazing. One of my favorite dinners ever. Really, it was that great. You made a crust topping with herbs de provence, dijon, lemon zest, and garlic and then broiled the steak with the topping. It was fabulous.
I do have one complaint about this recipe though. It wanted me to cook the steak and let it set for twenty minutes while I roasted the potatoes and green beans (which were fabulous). Instead I prepped the topping, let it rest on the steak, roasted the vegetables, moved them down in the oven, broiled the steak, and let the veggies roast for a few more minutes while my steak rested for a few minutes. After 20 minutes the steak would have been COLD. This is my number one complaint out of all the meal services. Sometimes they just don't put things in the right order, and it annoys the heck out of me.
My steak was absolute perfection. I also didn't broil it with it as close to the burner as it said. I like my meat just cooked (like a squidge past raw). It was delicious and the steak was super high quality. I wanted to eat the other half but I was completely stuffed.
So that was my Plated for the week! If you haven't joined up you can use coupon b0c635 for 2 free plates. If you have already tried out Plated, you can check out the upcoming menus here! Let me know what you are getting and what you made!
You can see all the meal subscription services & dinner kits in the directory!  Next week I am skipping Plated but the week after I'm getting the Skirt Steak with Cilantro Chimichurri and Carrot-Citrus Hash and the Arroz con Pollo. Yummy!