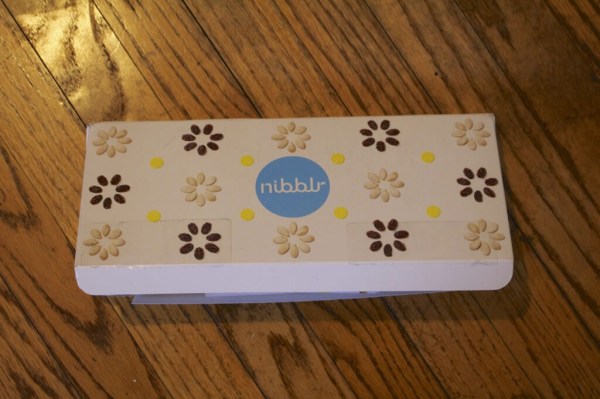 Nibblr Box is a new subscription that's pretty much like Graze. Unlike Graze it's based here in the US! For $5.99 per box – opt to get them weekly, bi-weekly, or monthly – get 4 portion controlled snacks.  There are around 60 snacks so far and they range from fruit and nut to savory sensations to sweets to just fruit. You can rate items to get more "love it" and "like it" items and less "no thanks" items. I should have done that when I signed up, because I got a lot of stuff I just wasn't jazzed by! My fault. I totally ate this box for lunch yesterday because I didn't feel like packing up the kids in -15 weather to go grocery shopping.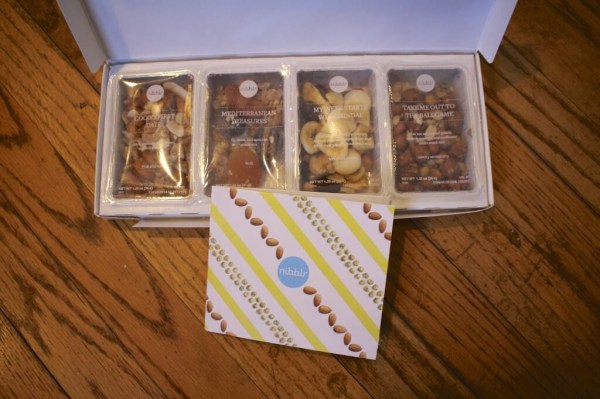 The Subscription
:
Nibblr Box
The Description
: Receive a box with four portion-controlled, individually sealed, and delicious snacks delivered to your home or office. You choose how often you receive your snacks.
The Price
: $5.99 per box
The Coupon
: Use code
1376
to get a free box!
Nibblr Box Review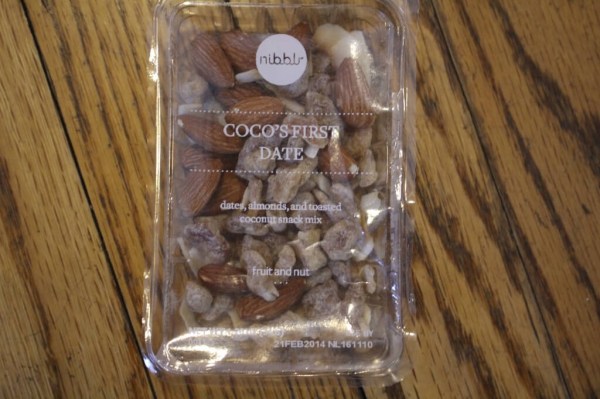 Coco's First Date – dates, almonds, and toasted coconut. I don't like date pieces. They're like a filler item to me and I can't stand the taste by themselves. They were pretty good if I ate everything all together as intended but, I had many left over.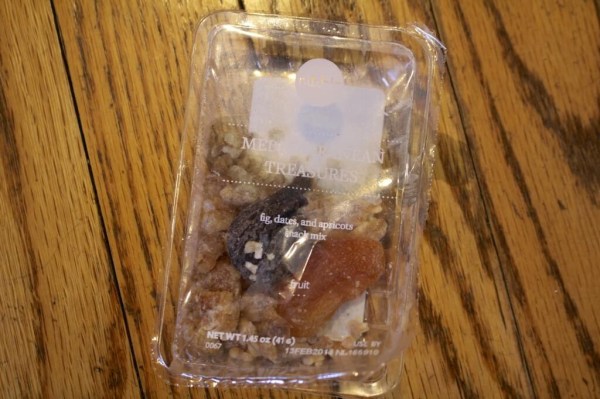 Mediterranean Treasures – The apricots were delicious and the figs divine. And then there were a lot of stupid dates. Both of Nibblr's two items with figs… include dates (like I said, filler item). FYI these photos were taken post sampling. There was more in the container – see the main box shot.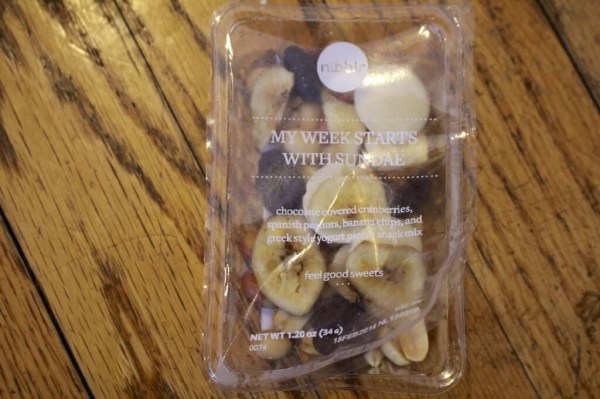 My Week Starts with Sundae – chocolate covered cranberries, Spanish peanuts, banana chips, and greek style yogurt pieces. I was totally thrilled to see the yogurt pieces used palm kernel oil and no hydrogenated oils. Palm/kernel oil has a bad rap because of the saturated fats but for me personally I don't have an issue with plant-based saturated fats. And obviously it's better than hydrogenated garbage! I digress. This was tasty.
Take Me Out To the Ballgame – flax sea salt pretzel pearls, Spanish peanuts, and sunflower seeds snack mix. I wish they would use Spanish peanuts without skins. That gets in the way of my snack.  My first bite was pretty much OMG SO SALTY.  After I got past the salt rush/hypertension I found the flax sea salt pretzel pearls really yummy.  I love sunflower seeds but not in this mix, because they aren't the right size for proper mixing.  Unlike the dates I ate them. Anyone else would probably mix them with the dates, but I wouldn't waste good sunflower seeds on dates. The container said it only had 200mg of salt, so I'm betting my container was just extra salty. It was really salty.
There was also a cute art print, and it's pretty much my motto, because I'm always hangry.
Visit Nibblr Box to get your free box with code 1376! This was a nice box, but I wish it was a dollar or so less spendy. Without dates. I'm going to have to try it again after I do some preference updating! My date hatred curiously does not extend to granola bars made with dates and it certainly wouldn't stop me from trying Nibblr's almond date cacao squares. I just don't want to eat dates by themselves.
See more snack subscriptions in the directory!