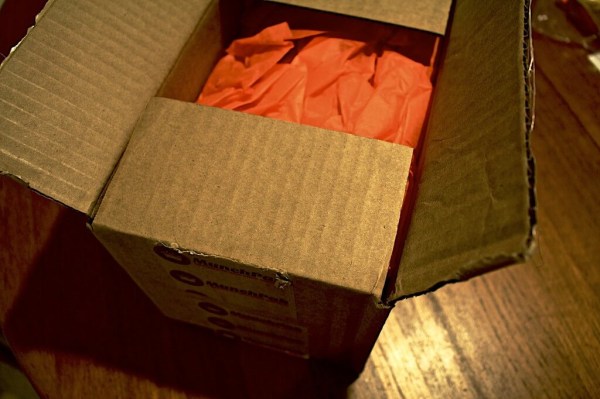 MunchPak is a snacks subscription box! You can now get it in 3 different sizes – mini, regular, and family sized (1, 2, and 3.5 pounds)! You can also order MunchPak weekly, biweekly, or monthly, depending on how often you'd like a snack fix. I think this would be great for an office if you needed loaded with fun new snacks all the time! MunchPak now charges shipping based on the weight & your location, so the mini box is around $15, the regular box is around $22, and the family size box is around $35.  I was totally excited to see this one yesterday because I was really ready to get my snack on.  I sent a 6 month subscription of MunchPak to my friend that helps me with my server, and he also totally loves it.


The Subscription
:
MunchPak
The Description
: The best and most unique snacks from all over the world. Expect to see snacks from Australia, Sweden, Japan, United States, Canada, and many other countries. Mini, Classic, and Family sizes available
The Price
: $~22 per month
The Coupon
: Save 10% on your entire first order! Use code
MOMMYSPLURGE
.
January 2014 MunchPak Review
It doesn't look like much here, but there was a metric buttload of snacks in my MunchPak!!! But also, I'm so not doing a breakdown on this box. There are 20 snacks in the box, a couple of which are worth a few dollars each. It's totally worth it.
Snacks that were in my January MunchPak! Sort of left to right
Zoo Animal Crackers – Saving for E's lunchbox!
Chick-o-Stick – it's like a peanutbutter candy.
Knott's Raspperry Shortbread cookies – these were delicious 🙂
Kex candy – these were coffee 🙁 they were swedish though!
Nutella – mommy's stash
Strawberry Pocky – special treat for A while E is in school
Pringles
Gardetto's – Yeah I love the brown ones!
Robinson's Candy – classic boiled candy (almost like a lifesaver) – big hit in England, made with fruit juices
Double Barrel Cooked Salami Sticks
Barritas Fresa – strawberry filled fruit bars from Mexico!
Kinder Chocolate – I'm going to TRY to save this for my kids!
Sabritos Spicy Peanuts – These aren't really spicy at all, but they have a great lime flavor. I think it's a translation issue, they are technically Picante flavor and I totally see that!
Hi-Chew – like a weird chewy candy that's almost like gum from Japan. I liked it!
Cadbury Dairy Milk Buttons (UK)
Pinguin Cupcake – just like a Hostess Cupcake
Aero Bar (UK)
TGI Friday's Cheddar & Bacon Potato skins
Basically I zonked out in the chair last night, woke up, and opened my box. I really wanted snacks so I sampled a few things! This is a great box! I did get a December box but USPS returned it to sender :/  MunchPak sent it back to me (awesome of them) and I should have that one soon too (they replaced it with freshies actually!!). I am definitely resubscribing, we have loved this box!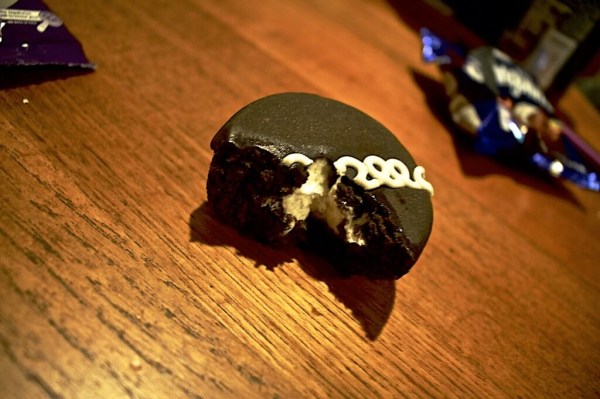 I totally ate this right away so the kids wouldn't eat it. I'm a terrible person. Visit MunchPak to subscribe or find out more about all the MunchPak options.  Use code MOMMYSPLURGE to save 10%!