Le Métier de Beauté Beauty Vault VIP is definitely a favorite. It's not currently open for subscriptions but don't forget you can snag the Kaleidoscope program if you are interested! January's box was very simple – just one essential product for the new year! (Be sure to read the whole review on this one though…)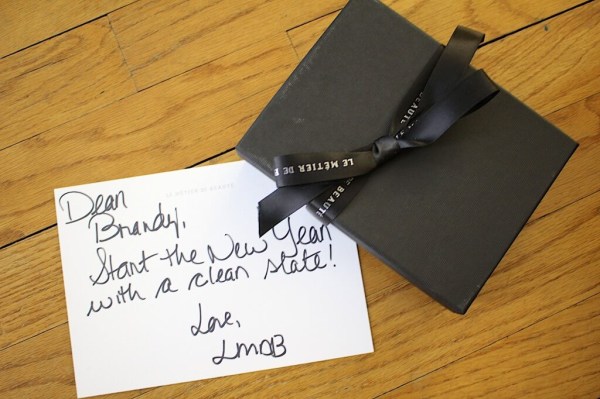 The Subscription: Le Métier de Beauté Beauty Vault VIP
The Description: NOT AVAILABLE AGAIN UNTIL NEXT YEAR. Le Métier de Beauté experts will send you a carefully curated full-sized product or assortment of products shipped right to your door. One full-sized item or an assortment of items will arrive at the beginning of every month. Also available, the Monthly Kaleidoscope Program.
The Price: $348 per year
January 2014 Le Métier de Beauté Beauty Vault VIP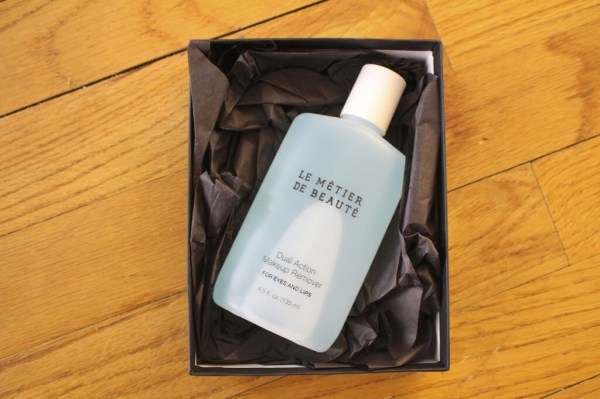 Le Métier de Beauté Dual Action Makeup Remover for Eyes and Lips ($32) Hmm well, not every box can be 4 times the value of the purchase price! I was surprised to see so many people were disappointed about this item, because I was pretty happy with getting a makeup remover! I get very few makeup removers in my boxes. But what's really really strange and disappointing is that you can buy this product, without the branding, from Amazon for around $20. I suspect this item (which is a promotional item with purchase at Neiman's) is a private label product. LMDB perhaps should stick to makeup! Hoping for a slam dunk for February! Give me date makeup!
Visit Le Métier de Beauté
if you want to find out more about the brand, but remember, it's not available to subscribe to (yet!).
Check out all my Le Métier de Beauté Beauty Vault VIP Reviews! Don't forget to take a look at other Makeup Subscription Boxes.