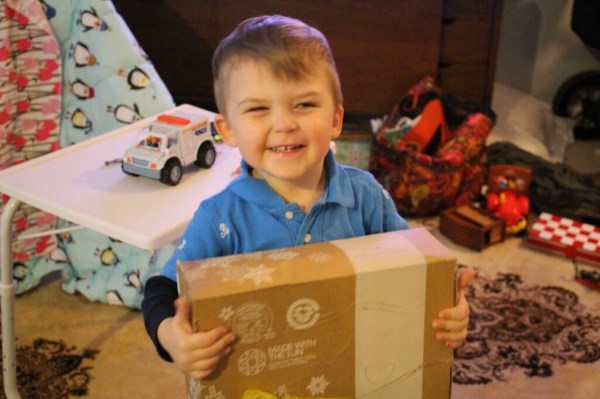 The kids' Citrus Lane boxes came today, and I was so happy! My daughter injured her foot and was wailing and crying about it all afternoon. Since she opened her box, not one complaint. A well-timed surprise makes all the difference! Citrus Lane boxes are for kids from 0-5 (my daughter is 5 and still enjoys it, so we get it). Boxes are now $29 per month, but you can get half off your first Citrus Lane box with coupon code BLOGHALF. Only while supplies last! The other coupons are below in the box, hurry so you don't miss out! Plus you can save 15% off anything with code MLKDAY (expires 1/20 I am guessing!)
The Subscription
:
Citrus Lane
The Description
: A box of 4-5 great items per month for your child aged 0-5 years old.
The Price
: $29 per month, down to $19 per month on a long subscription
The Coupon
:Get $10 off your first box! Use code
TAKETEN
. Use coupon 
HELLO2014
 to take $20 off your first box (3+ month subscriptions only)! Expires 1/31. Use coupon
BLOGHALF
to take half off your first box!
January 2014 Citrus Lane Reviews
Typically my kids' boxes have some sort of gender variation. This month they were exactly the same, so this is a Citrus Lane review for a 36 month boy and a 5 year old girl. I have seen this exact same box for both genders as low as I think 28 or 29 months? (January/post-holiday boxes are always kind of funny – Kiwi Crate went wild this month and sent everyone all sorts of different boxes). Anyways, there were four items in each box, and each box had a total value of $28.50. This is a little low for a month-to-month subscription, which is why you should probably just opt for a long-term Citrus Lane subscription! (But… free box!)
Plan Toys Fruit Set ($10) What a hit! The kids were cutting fruit all evening.
Barefoot Books Zig Zag Zebra Coloring Book ($3.50) This is a really fun high quality activity book. I think it's a bit old for my son, but my daughter started it already!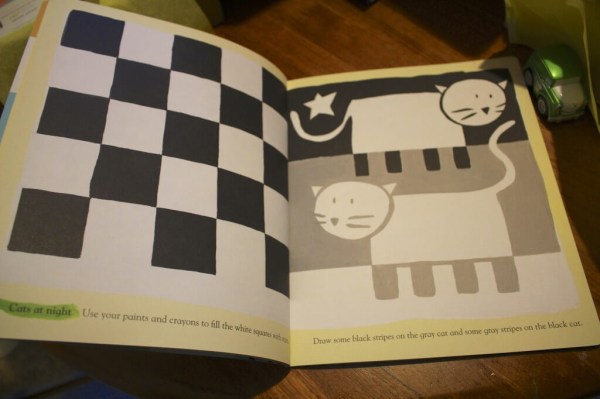 Plus the markers!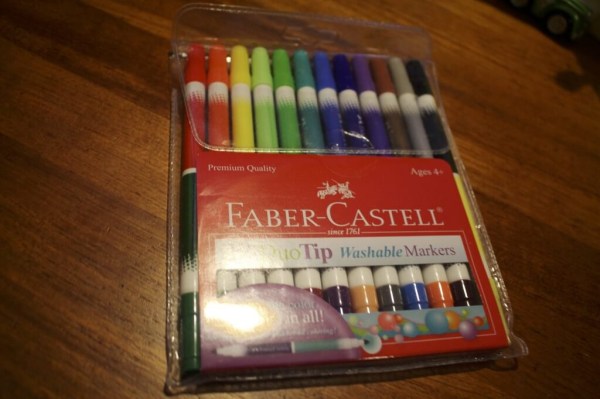 Faber-Castell DuoTip Washable Markers ($5) WASHABLE!! I love how many colors there are and honestly, we never have enough markers.
 Mommy's Bliss Kids Sugar Free Upset Tummy & Nausea Relief  ($10) Ooh, wish we'd had these earlier this week – we needed it. I love how they are in individual serving sizes so I don't have to fumble for a cup. Every time we get a health/wellness item from Citrus Lane it totally gets used!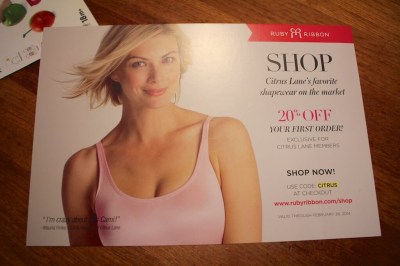 There was also a coupon off your first Ruby Ribbon order and information about direct sales with them.
What did you get in your boxes this month?  Don't forget to use your coupon codes! Visit Citrus Lane to find out more about the box!
Check out all my Citrus Lane Reviews! Don't forget to take a look at other Baby Subscription Boxes & Subscription Boxes for Kids.