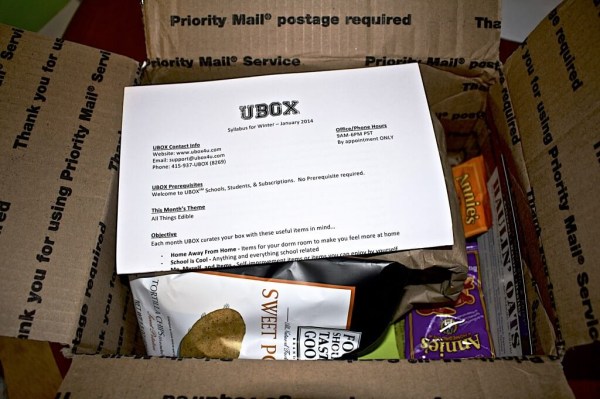 ohmigosh I loooove UBOX!  Ubox sent me this box for my review, but I don't think they knew that I am actually a grad student. So it's sort of like being a college student but not really, except that you still want awesome snackies without having to work.  Not every box is all about the snacking but this one was, and it totally absolutely made my day. I opened it right in the middle of a writing jag and it was just what I needed.
But let's talk about actual college students.  It's kind of a PITA to send them a variety of random stuff and the regular college student gift boxes are about $10 more and contain half the stuff. And if you tell them to just use their meal plan card at the campus store, guess what? A box of lucky charms costs about $7.  I remember caving once or twice when I hadn't planned well and it's killer on the budget. I think a subscription for a college student is an awesome idea and I would totally get one for my child if she weren't 5. (Don't worry, she'll be in college soon at the rate she's going!)
I loved the cute syllabus theme to the front of the UBOX  information sheet and the "materials overview."
The Subscription
:
UBOX
The Description
: Every monthly box has new, cool products that you need and actually want and promotes college start-ups, socially responsible companies, and innovative items.
The Price
: $35 per month
January 2014 UBOX Review
The theme for this month was "All Things Edible" and as I said, not every month is all food. However, I appreciated the curation to these specific food items! They were all excellent for people on the go without a means to actually cook (usually – bestie & I lived in a dorm with kitchens and we cooked up a storm! And yes, we had our groceries delivered. If you think this obsession is new, you're kidding!).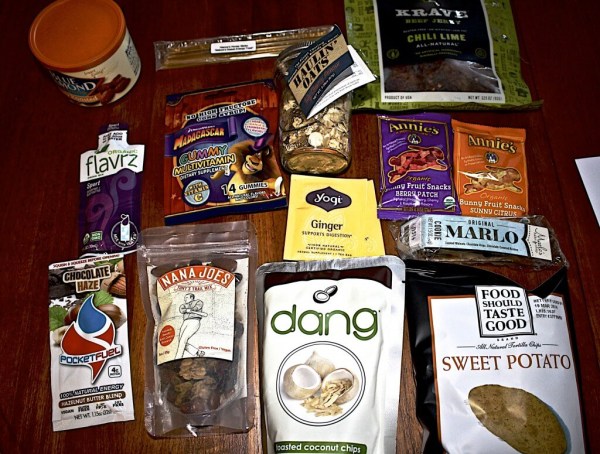 I was surprised to see everything that came in here.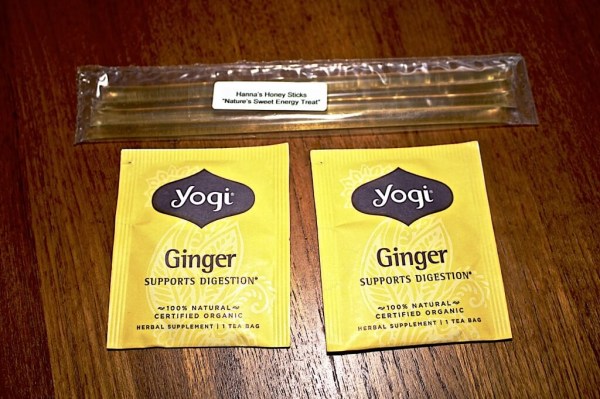 Yogi Ginger Tea: I haven't sent bestie her care package yet, I'll slide these in. I'm not a tea drinker but if I were a college kid and basically couldn't poop because I had a terrible diet, I might give these a shot.
Hanna's Honey Sticks: I use these as a natural candy for the kids. Same idea applies to college students!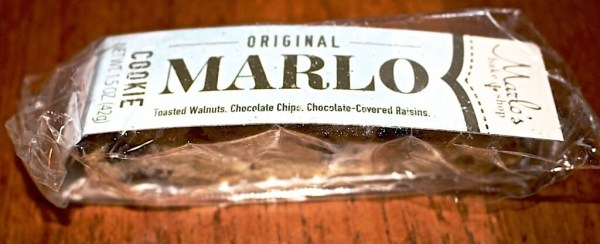 Original Marlo Cookie: They say this is not a biscotti (omg I am just seeing as I am writing this it has chocolate-covered raisins in it). Even though it is twice baked. They're supposedly softer, which is good, because I'm not a huge fan of rock-hard biscotti (because I don't drink coffee). I can't wait to try this one!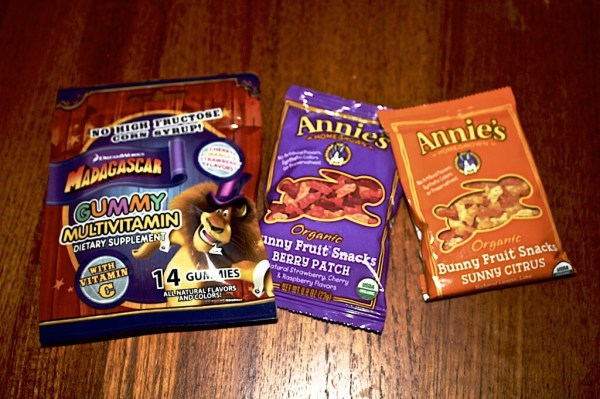 Madagascar Gummy Vitamins: I think this is cute! If your mom got you this box you might cry thinking she remembered that you needed to take your vitamins. And you might finally remember.
Annie's Homegrown Organic Fruit Snacks: I admit that I like these. And that I never buy fruit snacks, even the "healthy" kind (because they are just sugar). I am going to sneak them into E's snack sack for preschool, he's going to flip.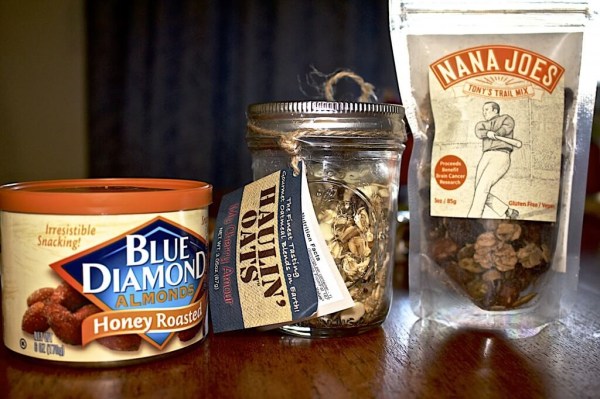 Blue Diamond Honey Roasted Almonds: These are yummy and honey-ey and sugarey and provide a nice punch of energy late at night without caffeination. (I was so happy to see that this box wasn't full of caffeine!)
Haulin' Oats My Cherry Amour Oatmeal: HAHAHA I don't know if the kids would get the joke? Anyways, this is super cool, it's in a Mason jar, and maybe you could take the jar and reuse it and do your own make ahead breakfast? Way cheaper than the dining hall. So much healthier than aforementioned lucky charms.
Nana Joes Tony's Trail Mix: I think this is what I not so lovingly call granola, but I don't get granola too often anymore and it has… maldon sea salt, vanilla beans, chocolate, pistachios, and all other sorts of funs tuff. I'm not sure that it's even baked so it's not granola at all. This will be great.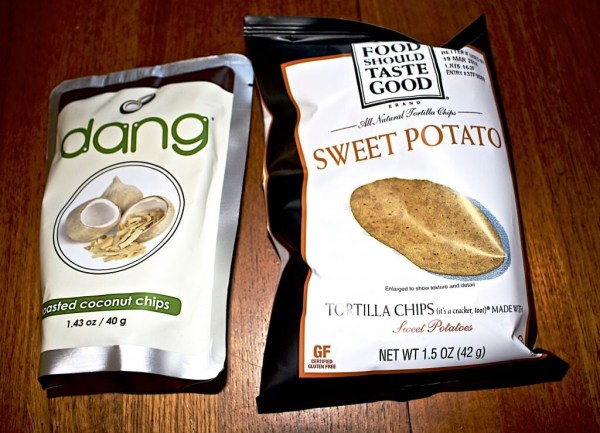 Dang Foods Toasted Coconut Chips: I love these so much. I almost caved and bought a case on Amazon yesterday. I am saving these for probably Tuesday afternoon's last minute writing frenzy.
Food Should Taste Good Sweet Potato Chips: Love these!Tasty and adds a teeny bit of healthy to the snacking.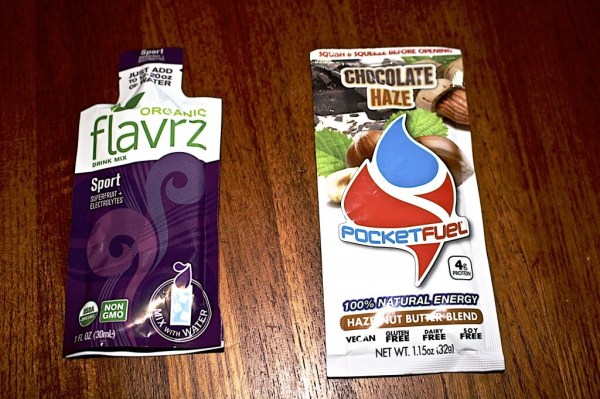 flavrz Organic Drink Mix: I have been having issues getting my water in and I LOVE flavrz! I really do. This can help cover up the taste of tap water too 🙂 Because you aren't cool unless you have your reusable bottle (I'm lucky, my campus has filtered water refill stations – and I have the tuition bill to prove it).
Chocolate Haze Pocket Fuel: I almost bought something similar today because I love the idea of single serving nut butters. So I can't eat more than I should. I am usually pretty good about sticking to a packet.
Krave Beef Jerky – Chili Lime: Oh did this hit the spot! And unlike the weird too moist turkey jerky it's perfectly moist and so yummy and spicy. I made myself eat only one piece. I need this box to last!
I didn't do a breakdown on this box – I have a writing deadline! I thought it had a great variety of items and some of them (like the jerky at $9) are pretty high value.  Visit UBOX to subscribe or find out more! UBOX is $35 per month and January is sold out, so you'll need to waitlist them 🙂
You can also check out more subscriptions for college students in my subscription box directory.