First, an awesome amazing coupon! Plum District is offering 25% off any deal until the end of January!  Here's the PeachDish Deal that everyone is looking for in the comments. Use code Growing25. And also, did you know that you can buy discounted iTunes gift cards from Paypal? I did not, but I heard about it from a friend, and bought one because my account is empty! Something to do with those Disney Jr. Appisodes!
I have 3 lines on my Verizon plan and the one I don't want is the one with the contract! Does anyone have any advice? Are there any workarounds? Supposedly the contract stays with the number and we don't want that number! They were all like you can use it for a tablet and we don't have a tablet with mobile service (nor do we want one)! Help meeeee!
I can now verify that my children are the cutest. They formed a rock band and sang me "best mom ever" over and over. It was to die for.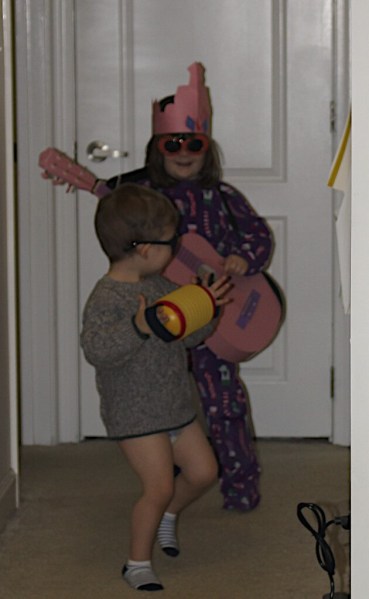 Don't you love it?
They are TOO cool!