First week of classes on the books! As you've seen in a few other posts, I'm actually quite busy this weekend because of an assignment (that was originally due a month ago and of course I punted it to the extension date, because I'm lazy).   Hey they unilaterally gave extensions to the entire class, so I ran with it! I'm pretty sure I lucked out with my new sitter. She is patient and kind and loves playing with my kids! I'm pretty psyched about her. Her big test comes Wednesday (no school today) when I go off to class.
This looks like a good week for boxes. I know for sure I'm getting Love with Food, Petit Vour, MunchPak, and some other fun stuff. I'm glad that food is starting to roll in here because the pantry is SPARSE! Also, have I mentioned that I placed an order from the GAP on Wednesday and I got it on FRIDAY and it was shipped SMARTPOST?!?! What's up with that crazytown? LOVE IT.
DID YOU WATCH THE FOLLOWING LAST NIGHT? I am addicted to that show but I'm ticked off because they started it early and cut it off. I watched the "this is what happened last season" wrapup they did right before, which had a preview, so I don't think I really missed anything, but I get antsy that I missed something important.
So, I showed you my planner last week at the start of the week – I'm wondering if you want to see week start, week end? both? I am still experimenting with my systems and I have no color coding to speak of. My planner photos aren't meant to be inspirational – it's more like this is my real life planner, and I just thought it would be interesting to share.  I have a bunch of extra stickers and whatever other accessories coming from Erin Condren. Maybe next week.
Is it ok for me to admit that I'm OK with the Pats losing so we can go see Bao Bao on Super Groundhog day? I'm thinking the crowds might be low that day, because, well, you know. SUPER BOWL. We might Tivo it so we can scroll through the commercials and what not – or we could just watch a best-of roundup on YouTube. Because I want my kids to see that panda!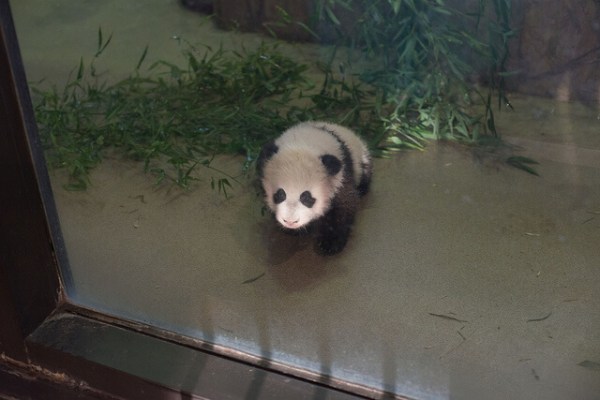 We aren't going to any events today or anything like that – it gets NUTS out in DC with all the people (and I have work to do) – but I think it's a nice day to discuss how we help others today. I think small things can be meaningful and have great impact!