OMG I am so excited!  Iwas actually passed out in my recliner while the kids were on FaceTime with daddy and Alena woke me up for the #disneyside twitter party. Good thing because I WON a Disney Dooney & Burke clutch! Also good thing my daughter had previously printed out 15 Mickey Mouse Clubhouse posters. You had to make a sign. I was half asleep still but i wrote "go john go" on one and tweeted it. WHO IS JOHN?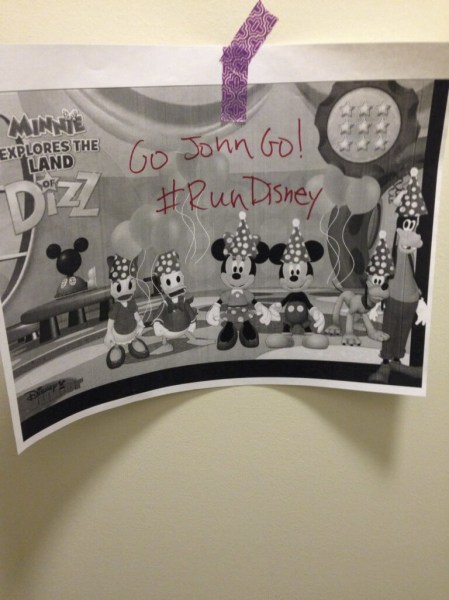 You can also see evidence of my daughter's extreme washi addiction!
In 1989 it snowed in Panama City. Like real snow. Once in a lifetime! Also me showing you stonewashed jeans and black hightops is also a once in a lifetime event.
I got the Caramel Sea Salt flavor of Dang chips (at Safeway in the produce section!). They were too much I think. I haven't finished them off, whereas I cannot keep an open bag of Dang chips NOT empty.
Here's my haul from the Bath & Body Works deal I told you about. It came superfast because I ordered it on Monday! It was less than $28 with tax! 14 soaps & a candle! We're going to smell GREAT! There were so many soaps I just stuck them all in the hidden corner in the kids' bathroom. I don't have room in my closet for that mess.
Last night I got *surveys* for our February Citrus Lane boxes – to pick the style of an item in the box! I don't want to spoil it if you don't want it spoiled, but it's a Skip*Hop item!