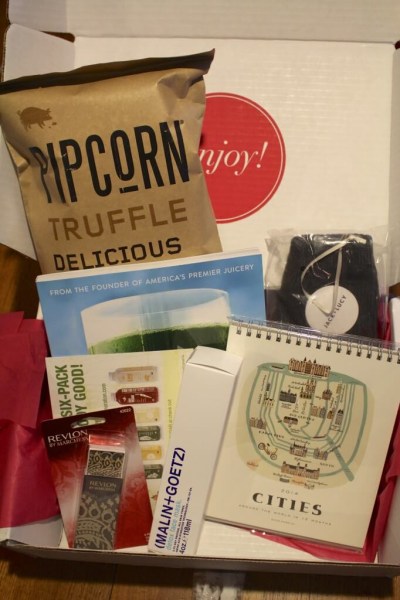 I registered the domain name for MommySplurge one year ago (who knows when I actually started it?) TODAY! So to CELEBRATE I am giving away the January Popsugar Must Have Box! Yes I snuck an extra one and it's been waiting for today!  This is a SUPER DUPER FAST giveaway (I am all caps because I am so EXCITED!) because it's for my readers! You have until Friday morning at 4am Eastern to enter. That's it! Good luck and thank you so much for reading my blog. I appreciate you. I have met SO many awesome women (and a couple awesome dudes) through my blog this year.
This giveaway is in addition to the 3 month Popsugar giveaway I am co-hosting here which also includes the January box. You should enter both. I have included an address entry on this one – no need to fill it out but if you win and I have your address, your box goes out on Saturday!
Giveaway ends 1/25/2014 at 4am Eastern. US Only. You can enter once every day.